Top News
Media outlets are abuzz with President-elect Donald Trump's decision to appoint Rep. Tom Price, MD (R-GA) secretary of HHS and Seema Verma head of CMS. Price has served as a representative since 2004, and served as Georgia's first Republican Senate Majority Leader in 2002. An orthopedic surgeon by trade, Price has been a fierce opponent of the ACA, attempting to repeal and replace the legislation multiple times. Verma is president and founder of health policy consulting company SVC, and has extensive experience with Republican-led Medicaid expansion efforts. Both appointments are contingent upon Congressional approval.
---
HIStalk Practice Announcements and Requests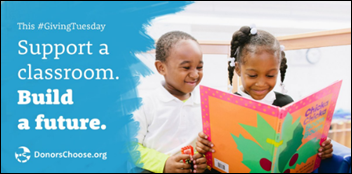 In honor of #GivingTuesday, I encourage you to give to HIStalk's DonorsChoose efforts. A generous vendor has provided significant matching funds to double the impact of donations made via HIStalk. You can donate as follows:
Purchase a gift card in the amount you'd like to donate.
Send the gift card by the email option to mr_histalk@67.225.140.230/~histalk (that's Mr. H's DonorsChoose account).
He'll be notified of your donation and you can print your own receipt for tax purposes.
He'll pool the money, apply the matching funds, and publicly report on HIStalk.com which projects he funded, with an emphasis on STEM-related projects as the matching funds donor prefers.
---
Webinars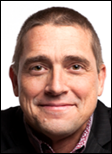 December 6 (Tuesday) 1:00 ET. "Get Ready for Blockchain's Disruption." Sponsored by PokitDok. Presenter: Theodore Tanner, Jr., co-founder and CTO, PokitDok. EHR-to-EHR data exchange alone can't support healthcare's move to value-based care and its increased consumer focus. Blockchain will disrupt the interoperability status quo with its capability to support a seamless healthcare experience by centralizing, securing, and orchestrating disparate information. Attendees of this webinar will be able to confidently describe how blockchain works technically, how it's being used, and the healthcare opportunities it creates. They will also get a preview of DokChain, the first-ever running implementation of blockchain in healthcare.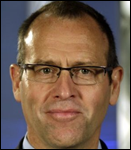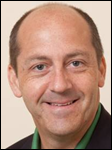 December 7 (Wednesday) 1:00 ET. "Charting a Course to Digital Transformation – Start Your Journey with a Map and Compass." Sponsored by Sutherland Healthcare Solutions. Presenters: Jack Phillips, CEO, International Institute for Analytics; Graham Hughes, MD, CEO, Sutherland Healthcare Solutions. The digital era is disrupting every industry and healthcare is no exception. Emerging technologies will introduce challenges and opportunities to transform operations and raise the bar of consumer experience. Success in this new era requires a new way of thinking, new skills, and new technologies to help your organization embrace digital health. In this webinar, we'll demonstrate how to measure your organization's analytics maturity and design a strategy to digital transformation.
---
Acquisitions, Funding, Business, and Stock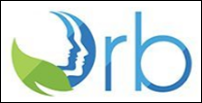 Orb Health raises a $3.2 million Series A round of funding led by Mt. Vernon Investments. The Phoenix-based company will use the financing to further develop its collaborative care technology, which aggregates data from EHRs, wearables, and other patient engagement tools to better enable providers in their chronic care management initiatives.
---
Announcements and Implementations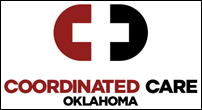 Coordinated Care of Oklahoma deploys Nuance's PowerShare Network for HIE, enabling its participants to access full imaging records across facilities via the cloud. I interviewed the Norman, OK-based HIE's chief administrative officer, Brian Yeaman, MD (still a practicing family physician) earlier this month.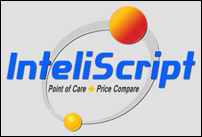 InteliScript develops real-time, drug-pricing comparison software that can be incorporated into e-prescribing workflows. The new tool also offers up the most affordable pharmacies closest to a patient's residence via the EHR.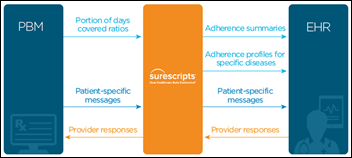 Surescripts makes available technology that delivers real-time medication adherence-related messages and alerts to physicians via their EHR.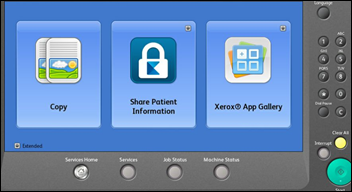 Xerox develops a printer for ambulatory providers capable of securely sharing patient documents via the cloud.
---
People

Tom Reedinger (Athenahealth) joins Zotec Partners as director of business development, enterprise solutions.
---
Telemedicine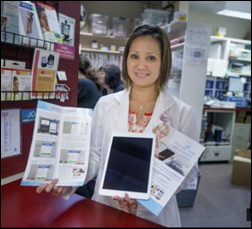 Hawaii-based KTA Super Stores rolls out telemedicine visits via DocNow at its store in Hilo, with plans to expand the service to additional stores in the coming months. The Hawaii-based telemedicine company opened for business earlier this year and has already signed contracts with several island-based pharmacy chains. State lawmakers passed a bill in July that will require its Medicaid managed care and fee-for-service programs to cover telemedicine services beginning January 1.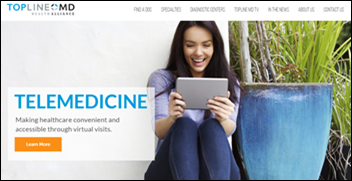 Managed services organization Femwell Group Health makes telemedicine capabilities available to its network of Topline MD physician practices in Central and South Florida. The MSO has also added online bill pay and practice management "checkups" to its service line.
Get Real Health adds virtual consult capabilities from VSee to its InstaPHR platform.
---
Government and Politics

OCR warns providers and business associates that a fake phishing email is being circulated with mock HHS letterhead with the fake signature of OCR Director Jocelyn Samuels. The email links to a website marketing company's cybersecurity services.
---
Other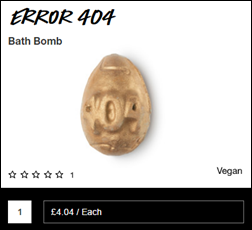 For the Internet activist who has everything: UK retailer Lush markets the "Error 404" bath bomb, with proceeds going to supports groups like Access Now that fight for digital rights and campaign to prevent Internet shutdowns across the globe. It might also be the perfect gift for that practice manager who is trying so hard to keep up with cybersecurity best practices.
---
Contacts
More news: HIStalk, HIStalk Connect.
Get HIStalk Practice updates.
Contact us online.
Become a sponsor.