Top News
Excellus BlueCross BlueShield will roll out telemedicine services from MDLive to its members in New York beginning January 1. The local news reports some pushback from physicians, which has prompted the payer to invite them to join the telemedicine company's network. "It's not to take away from them, but increase availability, accessibility, and timeliness of visits they may not always be able to provide," explains Excellus BCBS VP and CMO Richard Lockwood, MD. The payer tested out the virtual consult service in an employee pilot program earlier this year. Over 60 percent of those that used the service rated their experience as excellent.
---
HIStalk Practice Musings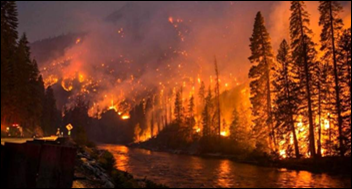 I have been watching coverage of the fires in Eastern Tennessee with a heavy heart, having vacationed in the Gatlinburg area just a few months ago. Deemed the state's worst wildfire in a century, the area has seen over 15,000 acres within the Great Smoky Mountains National Park burn to the ground, 700 homes destroyed or damaged, and seven confirmed fatalities. Though local Red Cross coordinators have let it be known they have more donations than they know what to do with, I can't help but wonder how the families that have lost homes and livelihoods will cope heading into Christmas. I'm hopeful that one or two telemedicine companies will take notice and, as they did in the aftermath of Hurricane Matthew, offer affected citizens free virtual consults.
---
Webinars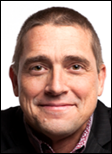 December 6 (Tuesday) 1:00 ET. "Get Ready for Blockchain's Disruption." Sponsored by PokitDok. Presenter: Theodore Tanner, Jr., co-founder and CTO, PokitDok. EHR-to-EHR data exchange alone can't support healthcare's move to value-based care and its increased consumer focus. Blockchain will disrupt the interoperability status quo with its capability to support a seamless healthcare experience by centralizing, securing, and orchestrating disparate information. Attendees of this webinar will be able to confidently describe how blockchain works technically, how it's being used, and the healthcare opportunities it creates. They will also get a preview of DokChain, the first-ever running implementation of blockchain in healthcare.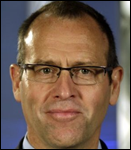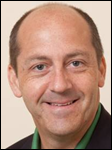 December 7 (Wednesday) 1:00 ET. "Charting a Course to Digital Transformation – Start Your Journey with a Map and Compass." Sponsored by Sutherland Healthcare Solutions. Presenters: Jack Phillips, CEO, International Institute for Analytics; Graham Hughes, MD, CEO, Sutherland Healthcare Solutions. The digital era is disrupting every industry and healthcare is no exception. Emerging technologies will introduce challenges and opportunities to transform operations and raise the bar of consumer experience. Success in this new era requires a new way of thinking, new skills, and new technologies to help your organization embrace digital health. In this webinar, we'll demonstrate how to measure your organization's analytics maturity and design a strategy to digital transformation.
---
Acquisitions, Funding, Business, and Stock
Quartz co-founder Kevin Delaney offers his take on the growing pains startups typically reach when they hit the 150-employee mark. "Our structure and communication undoubtedly could be improved," he explains, adding that the company now tops 200 employees with plans to add more globally in 2017. "I myself find that it remains an ongoing challenge to add structure without crimping the creativity, speed, and individual empowerment responsible for our success to date." Consultant and original Netflixer Patty McCord refers to it as the "stand-on-a-chair number. Once a startup leader gets up on a chair to address the staff and someone yells out, 'We can't hear you,' she says, "it's time to start rethinking how you're communicating."
---
Announcements and Implementations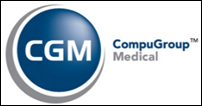 CompuGroup Medical adds a rehabilitation module focused on physical, occupational, and speech therapy to its WebEHR. The Weston Group, a Pennsylvania-based rehabilitation services company, worked with CGM to develop the module, which it will use at its facilities nationwide.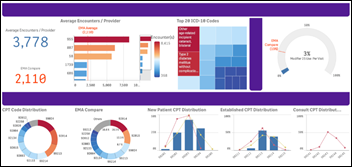 Modernizing Medicine adds clinical, financial, and benchmarking analytics to its EHR and PM technology. The company has also added Apple Watch functionality to its Pocket Practice smartphone app, giving physicians the ability to view upcoming appointment details with the (almost) flick of a wrist.
DrFirst adds genetics-based e-prescribing capabilities from Translational Software to its Rcopia medication management technology. The new tool will serve up genomic decision support and alerts to drug efficacy, toxicity, and known interactions as part of the physician's e-prescribing workflow.
---
People

The Pennsylvania Podiatric Medical Association appoints Maryann Hartzell, DPM (Advanced Podiatry Associates) president.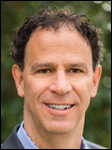 Greg White (Allscripts) joins PerfectServe as COO.
---
Telemedicine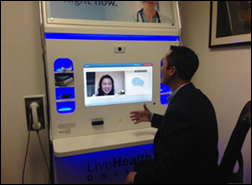 Pacific Gas & Electric installs a telemedicine kiosk from LiveHealth Online at its Fresno, CA facility. Employees covered by the company's Anthem Blue Cross policy can use the virtual care service for a $4.90 co-pay.
---
Government and Politics

Sen. James Lankford publishes the second edition of his "Federal Fumble: 100 Ways the Government Dropped the Ball" report, which – you guessed it – highlights $247 billion in wasteful and inefficient federal spending. Healthcare-related chapters include "Drug addicts need to chill out," "While rural hospitals in America close," "High-priced healthcare for convicted murders," "Only dropping two newborns is pretty good, right?" and "Two health plans but not for the price of one."
---
Contacts
More news: HIStalk, HIStalk Connect.
Get HIStalk Practice updates.
Contact us online.
Become a sponsor.