Top News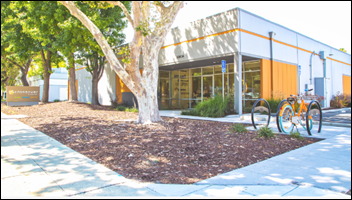 Employee healthcare provider Crossover Health receives a $92 million investment from Gurnet Point Capital, bringing its total amount raised to $113.5 million since launching in 2010. The Aliso Viejo, California-based company has developed its own Primary Health technology platform, and seems to have made digital health a prominent part of its patient engagement strategies. It operates facilities in the Austin, the Bay Area, and Boston; and plans to expand into Southern California, Dallas, Chicago, and New York. Gurnet Point Managing Partner Christopher Viehbacher and Partner George Montgomery will join Crossover's Board of Directors.
---
HIStalk Practice Musings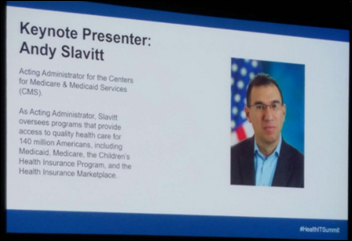 Organizers of the Health IT Leadership Summit in Atlanta were kind enough to issue me a press pass the morning of the event, which meant I missed Andy Slavitt's keynote. Though it was literally phoned in, attendees who were brave enough to face the city's horrendous early-morning traffic told me it was worth the drive. His insight, aided by live commentary from CMS Deputy Chief of Staff Tim Gronniger, IHealth Innovations Chief Growth Officer Justin Barnes, and ONC Chief Health Information Officer Mike McCoy, MD seemed to focus on MACRA and physician adjustment to the Quality Payment Program. Now I know why the CMS press office brushed off my request for an in-person interview.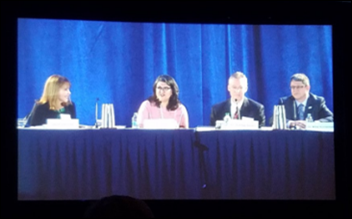 I was able to catch a very engaging panel on "The Physician's Perspective on Consumer Engagement" featuring ENT of Georgia Compliance Officer Mike Koriwchak, MD Harken Health Medical Director Hogai Nassery, MD and CompleteMD CEO Sydney Smith. The panelists offered up what I found to be a very refreshing take on wearables in light of HIPAA, with the general consensus being that any sort of gadget that gets patients motived is good. Dr. K, always good for a sound byte, echoed many a user's opinion of wearables like Fitbit, which he used for a period of time then put in a drawer once he understood his own activity patterns, obstacles, and goals. He added that Fitbit's sales were down this holiday season compared to last, which makes the company's decision this week to purchase Pebble seem like a last-ditch effort to maintain market share/relevance.
HIPAA was a touchy subject, with Nassery making the point that, what was once intended to help patients access their data has now turned into a blanket of secrecy providers unintentionally place over that data in an effort to avoid audits and fines. As Dr. K noted, "It's getting ridiculous when you can't hang up pictures of your patients and you're spending thousands of dollars on privacy and security precautions. I don't trust the government to come in and do the right thing when they audit." His HIPAA fatigue – and desire to go the extra mile for his patients – has prompted him to tell patients to go ahead and send a picture (yes, an unsecure one) when he can't stand it anymore.
I wrapped up my half-day attendance watching the inspiring Denise Hines receive the Phoenix Award for Community Leadership from the Metro Atlanta Chamber. Hines is CEO of EHealth Services Group, executive director of the Georgia Health Information Network, past president of Georgia HIMSS, and is gearing up to take over the North American HIMSS board. I've known her for several years and she is one of those people who always has a smile on her face and a willingness to help in her heart.
---
Webinars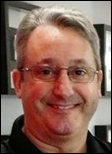 December 14 (Wednesday) noon ET. "Three Practices to Minimize Drift Between Audits." Sponsored by Armor. Presenter: Kurt Hagerman, CISO, Armor. Security and compliance readiness fall to the bottom of the priority lists of many organizations, where they are often treated as periodic events rather than ongoing processes. How can they improve their processes to ensure they remain secure and compliant between audits? This webinar will cover the healthcare threat landscape and provide three practices that healthcare organizations can implement to better defend their environments continuously.
---
Acquisitions, Funding, Business, and Stock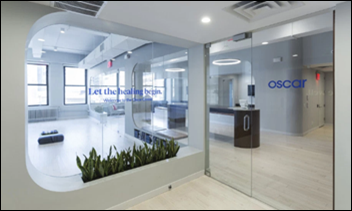 Despite losing $128 million in the first three quarters of 2016, Oscar Health opens its first clinic. The 6,000 square-foot paperless primary care facility in Brooklyn will operate in partnership with nearby Mt. Sinai Health System – a move that will likely help cushion any operational growing pains. The startup insurance company saw dismal levels of interest in its ACA-induced exchange offerings, and now seems to be looking (or grasping at) for new opportunities. It plans to offer group insurance to employers in February, and hopes to eventually expand its Genius Bar-like clinic concept nationwide.
---
Announcements and Implementations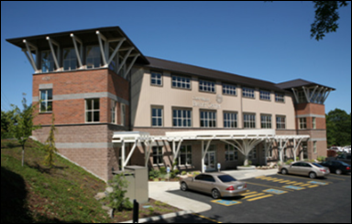 TRA Medical Imaging (WA) renews its RCM service agreement with Zotec Partners.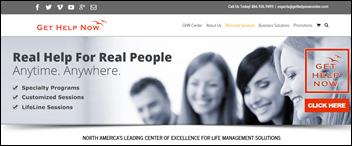 Life management center Get Help Now implements Inteveo's IMediSuite EHR and PM technology. The organization seems an odd hybrid of personal development programs and business solutions that include practice management services.
IDS releases AbbaDox QuickBox software, which will securely send test results including DICOM images to the desktops of referring physicians.
PMD develops dashboard-based PQRS tools for physician practices, enabling them to add data throughout the year, and receive data validation and progress feedback.
---
People

Ed Park will join the Athenahealth Board of Directors in January. He will step down from his current position as EVP and COO at the end of this month.
---
Other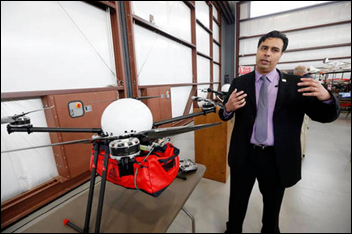 Mississippi-based William Carey University's College of Osteopathic Medicine partners with the Hinds Community College drone program to develop the Health Integrated Rescue Operation. The program will develop drones that can deliver medical supplies to people in disaster areas. Researchers are also working to equip the drones with smart glass-powered virtual consult capabilities.
---
Contacts
More news: HIStalk, HIStalk Connect.
Get HIStalk Practice updates.
Contact us online.
Become a sponsor.