Chris Romandetti is CEO of First Choice Healthcare Solutions based in Melbourne, FL, which focuses on outpatient orthopedic and spinal care. It employs 128 people across its five facilities, including a dozen physicians and seven PAs, to care for between 425 and 450 patients daily. The organization successfully weathered the effects of Hurricane Matthew in early October.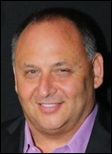 How did Hurricane Matthew impact FCHS operations? How did your staff prepare, especially with regard to the potential downtime of IT systems?
Thankfully, all of our facilities' main utilities, including power, air conditioning, and Internet connectivity, remained fully operational throughout and following the storm. Moreover, our buildings sustained no notable damage that would otherwise disrupt the company's medical or business operations. Consequently, we were back to business as usual on Monday morning immediately following the storm.
Is your IT infrastructure onsite, in the cloud, or a mix of both?
We utilize a mix of both the cloud and redundant servers – our EHR system operates in the cloud, but our day to day business operations are maintained on the server. However, we are considering moving all of our data to the cloud – including any potential new accounting system solution that we may choose to implement in the future. The cloud offers us numerous benefits associated with enhanced care collaboration among our providers, cost considerations, scalability, data security, document control, and disaster recovery, among others.
Does the annual hurricane season prompt your IT team to review its downtime procedures?
Absolutely. Hurricane season is six months long, so we review our unplanned downtown procedures prior to the beginning of the season; and then we reevaluate shortly after the end of the season to determine what things we learned from an unplanned downtown and/or what contingency procedures or communications protocols may need to be refined or modified to further improve our plan.
What advice can you offer other providers who may be thinking it's time to take a fresh look at their natural disaster preparedness?
It is vital to have a plan in place, because disruption of power, Internet failure, physical property damage, et al could cause you to rely on your downtime procedures to effectively administer patients. The time to review is not when a potential natural disaster is looming, but on a regular basis. This is particularly important when there are changes in staff. Everyone needs to know what to do in the case downtime procedures are activated.
On a side note, how is FCHS and its practices preparing for MACRA. Any other coordinated care initiatives underway?
We are currently evaluating our options for participating in MACRA. When it comes to other programs, we are currently performing outpatient total hip and total knee replacements, as well as minimally invasive spine surgical procedures at our ambulatory surgery center, Crane Creek Surgery Center. In addition, we are planning to submit bids for bundled payment programs on total hip and total knee replacements to CMS, several large insurance payers, and a number of large self-insured employers in our local market (Brevard County, Florida).
---
Contacts
More news: HIStalk, HIStalk Connect.
Get HIStalk Practice updates.
Contact us online.
Become a sponsor.