Top News
Arcadia Healthcare Solutions lands $30 million in growth capital led by investments from GE Ventures and the Merck Global Health Innovation Fund. The Boston-based company, which has raised a total of $43 million since launching in 2011, will use the financing to further develop its analytics offerings for providers and payers, and to grow its population health management presence across the country. It acquired EHR support services company Concordant in 2011, and managed care services firm Sage Technologies in 2015.
---
Webinars
January 18 (Wednesday) 1:00 ET. "Modernizing Quality Improvement Through Clinical Process Measurement." Sponsored by LogicStream Health. Presenters: Peter Chang, MD, CMIO, Tampa General Hospital; Brita Hansen, MD, CHIO, Hennepin County Medical Center. The presenters will describe how they implemented successful quality governance programs, engaged with their health system stakeholders, and delivered actionable information to clinical leadership and front-line clinicians. Q&A will follow.


January 26 (Thursday) 1:00 ET. "Jump Start Your Care Coordination Program: 6 Strategies for Delivering Efficient, Effective Care." Sponsored by Healthwise. Presenters: Jim Rogers, RN, RPSGT, director of healthcare solutions, Persistent Systems; Charlotte Brien, MBA, solutions consultant, Healthwise. This webinar will explain how to implement a patient-centered care coordination program that will increase quality as well as margins. It will provide real-world examples of how organizations used care coordination to decrease readmission rates, ED visits, and costs.
---
Announcements and Implementations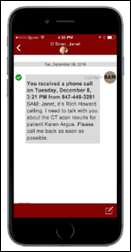 Mutare Health upgrades its Vital Link secure messaging technology to include voicemail replacement capabilities. Voicemails can now be recorded, converted, and delivered to physicians via Instant Message, email, or text.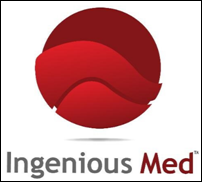 Ingenious Med develops a charge-capture app specifically for physician practices that also includes secure messaging, management reports, and dashboards.
---
People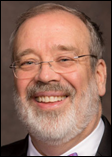 The California-based Central Coast Medical Association appoints primary care internist David Dodson, MD president of its 2017 Board of Directors.

JC Muyl (Medivo) joins payer-focused behavioral telehealth company AbleTo as SVP of operations.
Laura Hobbs (Bausch & Lomb) joins patient registration kiosk company Clearwave as director of sales.
---
Government and Politics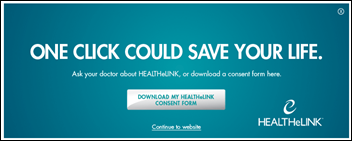 New York lawmakers pass legislation giving physicians the ability to access the health data of patients between 10 and 17 through the state's HealtheLink HIE. Parents must sign a consent form giving physicians permission. Though the new law will help make pediatric medical records more accessible, HealtheLink Executive Director Dan Porreca stresses that, "Participating providers need to be aware that it is possible that the minor patient's record may contain sensitive information that is protected under New York state law and may not be re-disclosed to the minor's parent or guardian without the minor's written consent." Such information could pertain to mental health or substance abuse treatment, reproductive health services, or STD treatment.
---
Telemedicine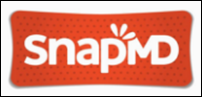 White-label telemedicine vendor SnapMD joins Athenahealth's More Disruption Please program. Athenahealth will incorporate the company's Virtual Care Management software into its EHR and RCM products.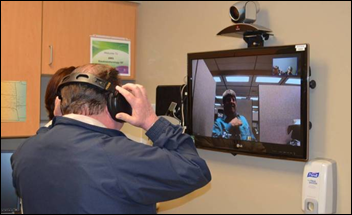 The Indiana Rural Health Association facilitates the launch of three school-based telemedicine clinics in Austin, Crothersville, and Southwestern Jefferson County. The program has avoided outsourcing clinical expertise thanks to employed nurses and specially trained teachers and secretaries. IRHA plans to open clinics in five more school systems by the end of the year. The association is particularly focused on launching the clinics in rural and underserved areas. As I briefly mentioned in yesterday's post, Indiana does not yet offer Medicaid reimbursement for such visits.
---
Other

Family physician Henry Hochberg, MD laments the demise of the small, independent practice and the resultant lack of patient-provider relationship-building that such offices can typically provide:
"The reality is that medicine has become largely corporate and depersonalized. The office visit must be recorded electronically, often right in front of the patient. Metrics rule the day. Physicians now get paid and evaluated by codes. There are diagnosis codes, procedure codes and, to a certain extent, 'time spent' codes. We can be as precise as coding for a patient who was 'sucked into a jet engine' (V97.33X) or suffered from 'water skis on fire' (V91.07XA)!

But there is no diagnosis code for 'loss of eye twinkle.' And no time code for 'needing to be heard.' So, will you miss us when we're gone? There may come a time in the future when you wave a Bluetooth device over your body, get a diagnosis on your computer and a drone drops a fix at your door. But who will listen to Ms. Smith?"
---
Contacts
More news: HIStalk, HIStalk Connect.
Get HIStalk Practice updates.
Contact us online.
Become a sponsor.