Top News
UnitedHealth's Optum health services company acquires ambulatory surgery provider Surgical Care Affiliates in a $2.3 billion deal. SCA, which operates 205 facilities across 30 states, will combine with Optum's OptumCare primary and urgent care delivery services business. SCA CEO Andrew Hayek believes the deal will "enable us to better support and empower independent physicians, helping them provide high-quality care for their patients while making health care more affordable. The combination of SCA and OptumCare is another step forward toward our vision of becoming the partner of choice for surgeons."
---
Webinars
January 18 (Wednesday) 1:00 ET. "Modernizing Quality Improvement Through Clinical Process Measurement." Sponsored by LogicStream Health. Presenters: Peter Chang, MD, CMIO, Tampa General Hospital; Brita Hansen, MD, CHIO, Hennepin County Medical Center. The presenters will describe how they implemented successful quality governance programs, engaged with their health system stakeholders, and delivered actionable information to clinical leadership and front-line clinicians. Q&A will follow.


January 26 (Thursday) 1:00 ET. "Jump Start Your Care Coordination Program: 6 Strategies for Delivering Efficient, Effective Care." Sponsored by Healthwise. Presenters: Jim Rogers, RN, RPSGT, director of healthcare solutions, Persistent Systems; Jason Burum, chief client officer, Healthwise. This webinar will explain how to implement a patient-centered care coordination program that will increase quality as well as margins. It will provide real-world examples of how organizations used care coordination to decrease readmission rates, ED visits, and costs.
---
Announcements and Implementations

Privia Health's Gulf Coast network doubles thanks to the addition of 125 physicians over the last six months. The practice management company, which launched the Houston-based network late 2015, works with 1,400 providers in six states via its network of medical groups.
---
People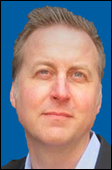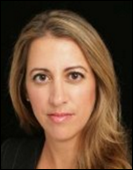 Spurred by an unspecified amount of financing from Kinderhook Industries, Stratus Video appoints Mark Knudsen (CareCloud) VP of product innovation and AnnaMaria Turano as VP of marketing for its new Telehealth division.
---
Telemedicine
SnapMD closes $3.25 million in Series A financing, bringing its total raised to $9.15 million since getting off the ground in 2013. CEO Dave Skibinski has three goals in mind for the new funding. "First, to continue to add innovative features to our Virtual Care Management Platform to better meet the clinical needs of the medical community," he explains. "Second, support our numerous channels partners, especially Konica Minolta and Athenahealth to accelerate sales. Third, to continue to raise awareness of our approach to telemedicine and our Virtual Care Management platform."
Teladoc, which recently celebrated its 2 millionth visit, adds lab testing services from Analyte Health to its virtual consult capabilities. Physicians in the Teladoc network will now be able to order lab tests and review results through the company's telemedicine technology. Patients will be sent to an offsite location for testing. Both companies envision making these services available in a single day via upgraded mobile capabilities.

The Lewisville, TX-based company reports preliminary 2016 results: $123 million in revenue – a 59-percent increase over 2015; and a 43-percent increase in year-over-year membership, amounting to 17.5 million users.
---
Government and Politics

HHS Secretary Sylvia Burwell looks back on her two-and-a-half-year tenure with what seems to be a mix of satisfaction and frustration, given the incoming administration's predicted efforts to repeal and replace the ACA (a phrase she refers to as a "campaign slogan.") She includes open enrollment as one of her biggest challenges as secretary: "One of the biggest issues is that there are always a number of serious challenges at the same time. When I came to the department, I needed to make decisions on technology for the next Affordable Care Act open enrollment, on issues related to the unaccompanied children crossing the border from Central America and the Ebola crisis. There were other pressing issues, such as how to deal with growing opioid abuse. The department's jurisdiction is so broad and the challenges come all at once." Fun fact: National Security Advisor Susan Rice was Burwell's basketball coach at Oregon University, and indirectly helped Burwell meet her future husband.

OCR decides not to sanction Senator Siobhan Dunnavant, MD (R-VA) for a HIPAA violation related to a letter for political support sent to patients during her 2015 campaign. The sharing of patient contact information with her campaign team, though found to be "impermissible" under HIPAA law, did not result in a fine because the former Ob/Gyn took immediate action to ameliorate the situation. Dunnavant claims she cleared the letter, which was intended to notify patients that her run for office would not affect their care, with her medical practice board and lawyers.
---
Research and Innovation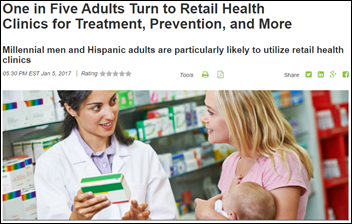 A survey of 2,223 adults finds that 19 percent have visited a retail clinic in the last month. I'm a bit surprised that the number isn't higher given how ubiquitous they've become. It would be interesting to ask those who hadn't if they opted for telemedicine services instead. Good news for retailers: Fifty-three percent of visitors purchased a product before or after their clinic visit.
---
Other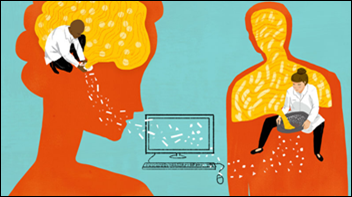 NPR looks at the role EHRs are beginning to play in using aggregated data to customize patient care. It highlights the data mining Kaiser Permanente clinicians often do to help patients better understand how others going through the same treatments are faring (a concept that sounds very similar to that of ASCO's CancerLinq). Genetic testing could be the key to taking this type of precision medicine one step further. "Medicine's got to catch up, and medicine's got to understand how best to take advantage of all the information that's been generated every day," says Yale University Professor Harlan Krumholz, MD. "The quality of data [collected in medical records] is not necessarily research quality."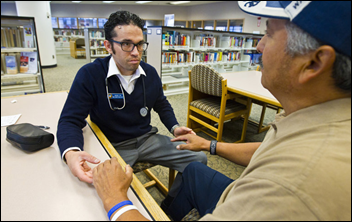 This story highlights the ways in which public libraries are adapting to meet the healthcare needs of their patrons. The Philadelphia Free Library, for example added a pediatric and primary care clinic on its top floors last year as part of its transition to the South Philadelphia Community Health and Literacy Center. Arizona's Pima County library system has teamed with the health department to have employed nurses make rounds throughout its 27 branches – a move that has resulted in the library substantially reducing its 911 calls made for behavioral issues.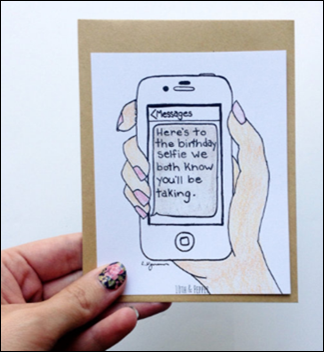 Surely there's a Hallmark card for this: The Iphone celebrates its 10th anniversary amidst declining sales and a corresponding 15-percent pay cut for CEO Tim Cook (who still takes home $8.7 million). Honestly I think just about every healthcare IT startup out there should have a party in honor of the device, given its impact on the industry at large and, on a more granular level, the power it has given to the patients who want it.
---
Contacts
More news: HIStalk, HIStalk Connect.
Get HIStalk Practice updates.
Contact us online.
Become a sponsor.