Maximizing Patient Engagement Amid Resource Limitations
By Devin Gross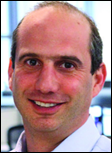 In today's rapidly evolving healthcare environment, new reform measures and emerging payment models have put a focus on delivering positive health outcomes and high-quality healthcare, while containing costs. These new demands can only be fully achieved when healthcare organizations and physicians actively – and successfully – engage patients in their care. This requires organizations to extend the reach of their clinicians beyond the clinical setting to drive enhanced relationships with patients that generate stronger engagement.
This poses a significant challenge for independent practices as, historically, reimbursement models have not been optimized for them, nor are these groups fully equipped to engage patients beyond episodic visits. Traditionally, reimbursement for physician practices has been tied to episodic care, with little incentive to collaborate or activate patients in care decisions. These newly introduced value-based payment programs are requiring a change in care delivery for maximum reimbursement and encouraging a more coordinated care effort across patient populations. This additional step serves as an added hurdle for physician practices, which are navigating these complex requirements while facing significant bandwidth issues generated by consolidation pressures and resource constraints.
While physician practices are facing numerous challenges, they must consider new approaches to drive quality outcomes, and effectively treat and engage patients. These methods go beyond employing a larger staff to reach populations, which can be a significant undertaking. Technology can serve as a powerful tool to help extend the reach of physician practices in an effective engagement strategy. Developing and implementing an engagement strategy requires a thoughtful methodology. Before deploying a new strategy, there are three things every practice should consider:
An engagement strategy must fit within the current workflow and culture, and align with the organization's business priorities. If a strategy does not seamlessly fit into the organization, it will not be supported by the stakeholders expected to adopt it. Thoughtful planning and deployment is required for success.
An engagement strategy must address patient needs. Patient engagement initiatives must be delivered to patients at the right place and right time, but also be designed to create an emotional connection that cultivates and extends the patient-provider conversation. Technology can support this. But, technology that fails to mimic human interaction and is designed without an empathetic approach to communication and content will not be successful in strengthening the physician's relationship with the patient.
Measurement is key. It is important to establish goals and regularly measure progress. Understanding what is not working is as critical as understanding what is, so necessary refinements can be made. This intel can only be gained by consistently evaluating the efficacy of an engagement strategy.
While the race to implement a patient engagement strategy can be seen as an uphill battle, technology can play a significant role in overcoming barriers. Practices are typically built to support episodic patient visits. But the transition to value-based care requires maintaining relationships beyond the clinical setting – an expensive task if poorly executed. This, coupled with limitations created by inadequate resources, increases the strain on physicians to manage these patient populations, making way for technology to deliver on its promise.
Patient engagement isn't easy, and pressure will continue to mount for practices to engage patients in the management of their own care. Extending the clinician's reach and, ultimately, the relationship with the patient beyond the four walls of the clinical setting, is necessary to successfully engage patients that generate optimal reimbursement as financial models continue to emerge and evolve. The need for technology will be driven by resource constraints on independent practices hoping to survive amidst the changes. The potential value of technology is great – and practices able to recognize that value and implement in a meaningful way will not only be able to drive improved clinical outcomes, but also address key business problems impacting reimbursement.
Devin Gross is CEO of Emmi Solutions in Chicago.
---
Contacts
More news: HIStalk, HIStalk Connect.
Get HIStalk Practice updates.
Contact us online.
Become a sponsor.