Top News
Pensacola Beach, FL-based Green Circle Health will open a new facility in Indiana via a $1 million economic development investment that will help it add 125 jobs over the next five years. Launched in 2013, the healthcare management and wellness company will house its remote healthcare and coaching services at the initially 1,000 square-foot service center. The expansion news comes on the heels of its second-place finish in ONC's Consumer Health Data Aggregator Challenge. The company developed an app that uses FHIR to import patient data into a family health dashboard that receives and serves up personal and medical device data, remote monitoring, and reminders. The full list of ONC winners, including those of the Provider User Experience Challenge, can be found here.
---
Webinars
January 18 (Wednesday) 1:00 ET. "Modernizing Quality Improvement Through Clinical Process Measurement." Sponsored by LogicStream Health. Presenters: Peter Chang, MD, CMIO, Tampa General Hospital; Brita Hansen, MD, CHIO, Hennepin County Medical Center. The presenters will describe how they implemented successful quality governance programs, engaged with their health system stakeholders, and delivered actionable information to clinical leadership and front-line clinicians. Q&A will follow.


January 26 (Thursday) 1:00 ET. "Jump Start Your Care Coordination Program: 6 Strategies for Delivering Efficient, Effective Care." Sponsored by Healthwise. Presenters: Jim Rogers, RN, RPSGT, director of healthcare solutions, Persistent Systems; Jason Burum, chief client officer, Healthwise. This webinar will explain how to implement a patient-centered care coordination program that will increase quality as well as margins. It will provide real-world examples of how organizations used care coordination to decrease readmission rates, ED visits, and costs.
---
Announcements and Implementations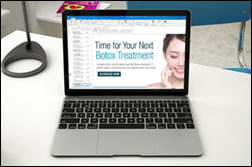 MyMedLeads updates its CRM software to include text and voice appointment reminders, patient recall campaigns, and improved targeting and segmentation.
Florida Radiology Leasing renews its RCM agreement with Zotec Partners.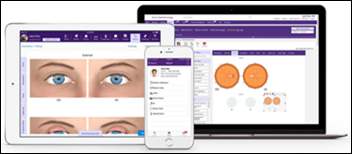 Modernizing Medicine releases the latest version of its EHR for ophthalmologists, which includes the ability to interface with the FlexSys optical inventory and point-of-sale system.
---
Acquisitions, Funding, Business, and Stock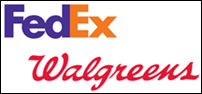 Walgreens stores will serve as FedEx drop-off and pick-up locations beginning this spring. The companies will expand roll-out of the service to nearly 8,000 stores by the fall of 2018. Walgreens no doubts hopes to garner a few extra purchases from customers stopping by to take care of shipping –  a move similar in nature to its decision to get into the retail clinic business. FedEx cites internal research that shows that "customers rank pharmacies as a preferred location for accessing their e-commerce shipments" (which is news to me) as impetus for its role in the agreement.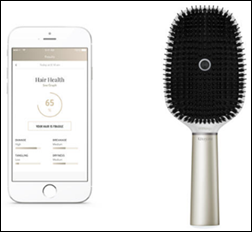 This article hints at Nokia's plans to enter the digital health space. The company, which quit making phones when it sold that part of its business to Microsoft in 2013, will base its digital health business on the Withing assets it acquired last year. Nokia/Withings will undergo an official rebranding at some later date, with the Nokia name taking top spot on Withings devices. "Digital health is one of the biggest IoT verticals that has emerged and is very consistent with Nokia's vision and assets," explains Nokia VP of Digital Health (and former Withings CEO) Cedric Hutchings. "[I]t's about being able to scale with mass-market potential, the capacity to partner with large-scale strategic partnerships."
---
People

Shawn Crawford (Central Virginia Family Physicians & MD Resource) joins Privia Medical Group – Southwest Virginia as president.
---
Telemedicine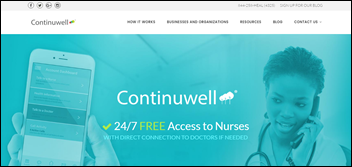 TriageLogic launches a direct-to-employer telemedicine service that offers nurse-first consulting. The new Continuwell business, which will be led by CEO Charu Raheja, aims to cut down on the costs associated with initially consulting a physician during virtual encounters. If necessary, the service will connect patients to its licensed physicians, or pass them along to the employer's preferred telemedicine vendor.
SnapMD adds administrative patient queue management tools to its telemedicine platform.
---
Government and Politics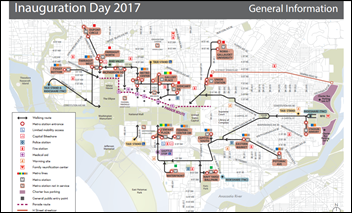 In case you were wondering: HHS releases a tip sheet (including advice on dressing for cold temperatures) for those looking to join in the inauguration festivities on January 20. The city will operate 20 medical stations along the parade route. Smithsonian buildings will offer warming stations to the hundreds of thousands of people expected to attend. Fun (but sad) inauguration day fact: President William Henry Harrison delivered the longest inaugural address. The nearly two-hour speech was delivered on a cold and rainy day, likely causing the pneumonia that killed him a month later.
---
Other
A tip of the hat to HIStalk Practice reader Chip Hart, who turned me on to EY Entrepreneur of the Year – Healthcare winner KidsPlusPediatrics. Pittsburgh-based physicians Todd Wolynn, MD and Albert Wolf, MD entered the contest a total of three times, truly making the third time the charm. They seem genuinely humble in describing their awards-show experience, which took them from a regional to national stage with the likes of Mailchimp and Fitbit. "We're innovating in a very slow, conservative world of healthcare," says Wolf. "I didn't know if they would understand how different we are from other doctors." I'm hoping to interview them soon about their healthcare technology experiences.
---
Contacts
More news: HIStalk, HIStalk Connect.
Get HIStalk Practice updates.
Contact us online.
Become a sponsor.