Top News
Formativ Health will open a 65,000 square-foot office next month in Jacksonville, FL – home to the Baptist Health system, Mayo Clinic, and Blue Cross Blue Shield. The practice and revenue cycle management company – an offshoot of Northwell Health (NY) that formally launched just a few weeks ago – will begin training 500 employees at the new patient contact center, which will begin partial operations in April. Full build-out of the space is expected to wrap up by the middle of next year. Chief Patient Access Officer June Scarlett will oversee operations. City officials apparently rolled out the red carpet to close the deal, which was brought to a satisfying conclusion during the Notre Dame/Naval Academy football game at EverBank Field (home of the Jacksonville Jaguars).
In other Formativ news, the company acquires EHR/PM/RCM vendor Etransmedia. CEO Vikram Agrawal calls the sale to Formativ "a great outcome for all our major stakeholders – shareholders, employees and customers." Etransmedia backer Praesidian Capital walked away with $20.4 million.
---
Webinars


January 26 (Thursday) 1:00 ET. "Jump Start Your Care Coordination Program: 6 Strategies for Delivering Efficient, Effective Care." Sponsored by Healthwise. Presenters: Jim Rogers, RN, RPSGT, director of healthcare solutions, Persistent Systems; Jason Burum, chief client officer, Healthwise. This webinar will explain how to implement a patient-centered care coordination program that will increase quality as well as margins. It will provide real-world examples of how organizations used care coordination to decrease readmission rates, ED visits, and costs.
February 1 (Wednesday) 1:00 ET. "Get your data ready for MACRA: Leveraging technology to achieve PHM goals." Sponsored by Medicity. Presenters: Brian Ahier, director of standards and government affairs, Medicity; Eric Crawford, project manager, Medicity; Adam Bell, RN, senior clinical consultant, Medicity. Earning performance incentives under MACRA/MIPS requires a rich, complete data asset. Use the 2017 transition year to identify technology tools that can address gaps in care, transform data into actionable information, and support population health goals and prepare your organization for 2018 reporting requirements.
---
Announcements and Implementations

Miami Lakes, FL-based DashboardMD develops a population health and clinical analytics module to help physicians monitor and manage quality and outcomes.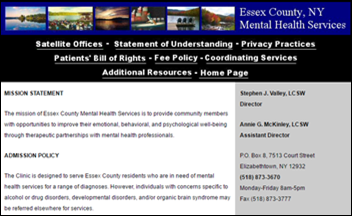 Essex County Mental Health Services selects TenEleven Group's EHR for its outpatient mental health clinic in upstate New York.
Tysons Corner, VA-based United Medical Laboratories enlists the help of Halfpenny Technologies to help connect its LIS to the EHRs of its physician customers.
---
Telemedicine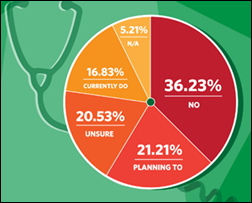 An MGMA poll of 1,325 respondents finds that the majority – 36 percent – do not plan to offer any form of virtual consult this year, though 21 percent are planning to at some point and 20 percent are unsure. The stats line up with the plans of several physicians I've talked to in recent months. They are interested in adding some kind of telemedicine service, which they see as a way to differentiate themselves from the competition, and increase patient satisfaction and loyalty. And yet they are taking their time in signing on the dotted line with any one particular vendor. A practice manager told me just this morning that his big qualifications are the legal hurdles he'll have to overcome in the state the practice operates in, price, and service quality. Given that independent practices are already stretched thin, it's no surprise that vetting telemedicine vendors is a priority that most are putting off.
---
Research and Innovation

A HealthMine survey of 750 insured consumers reveals that 73 percent believe their payers don't understand their health needs very well, while nearly 40 percent say their plans give them "personalized incentives and recommendations that are specific" to their health. While seemingly at odds, the stats reinforce the notion that, though more consumers are insured than ever before, many don't understand the sponsored health plans they've signed up for. It seems like there's definitely room for improvement around communication on the payer's part, though I'm not sure how much incentive there is for that to happen quickly. 
A Kareo survey of 170 medical practices finds just 4 percent understand what will be required of them under MACRA, while 41 percent say they aren't sure and a similar number admit to being clueless. That's not surprising given the feedback CMS received and the flexibility options it offered as a result. The majority were in accord in their belief that associated reporting requirements will definitely increase.
---
Government and Politics
Current policy advisor and former Rep. Phillip Gingrey, MD (R-GA) shares his enthusiasm for the appointment of colleague and fellow Georgian Tom Price, MD as HHS secretary. The two became acquainted 25 years ago while practicing in Atlanta, and went on to serve together in the Georgia State Senate. "While some may disagree with his specific approach to solving the nation's challenges of providing affordable coverage and access to care," Gingrey writes, "one cannot disagree that he is a health policy leader who puts pen to paper and does not shy away from the details and complexities of healthcare reform. The secretary of HHS needs to be someone thoughtful, knowledgeable, respected, trusted and able to solve problems. Price exceeds these job requirements."
---
Other

American Society of Clinical Oncology CMO Richard Schlisky, MD looks to light a fire under patients when it comes to demanding interoperability between providers: "We encourage patients to ask their doctors about the type of EHR system they use, and whether you are able to access your health information through a patient portal. Ask about the challenges your physicians face in sharing records with hospitals and specialists. If you are not satisfied, make your concerns known to your physician and others charged with ensuring that EHR information can be safely and securely shared. And keep hard copies of key medical reports just in case! Technology has presented us with an unprecedented opportunity to improve patient care. If we squander it because our EHR systems can't communicate with each other, everyone loses." His zeal is admirable, and I'm sure there are many tech-savvy patients who will take him up on the challenge. I fear, however, that there is a far bigger chunk who just aren't aware of the benefits until they're in the thick of an interstate medical crisis.
---
Contacts
More news: HIStalk, HIStalk Connect.
Get HIStalk Practice updates.
Contact us online.
Become a sponsor.