Top News
GetWellNetwork acquires patient intake technology company Seamless Medical Systems (and the 150 clinics it serves) for an undisclosed sum. It is GetWellNetwork's third acquisition in nearly as many years, and seems to be its strongest in the outpatient market.
---
Webinars
January 26 (Thursday) 1:00 ET. "Jump Start Your Care Coordination Program: 6 Strategies for Delivering Efficient, Effective Care." Sponsored by Healthwise. Presenters: Jim Rogers, RN, RPSGT, director of healthcare solutions, Persistent Systems; Jason Burum, chief client officer, Healthwise. This webinar will explain how to implement a patient-centered care coordination program that will increase quality as well as margins. It will provide real-world examples of how organizations used care coordination to decrease readmission rates, ED visits, and costs.
February 1 (Wednesday) 1:00 ET. "Get your data ready for MACRA: Leveraging technology to achieve PHM goals." Sponsored by Medicity. Presenters: Brian Ahier, director of standards and government affairs, Medicity; Eric Crawford, project manager, Medicity; Adam Bell, RN, senior clinical consultant, Medicity. Earning performance incentives under MACRA/MIPS requires a rich, complete data asset. Use the 2017 transition year to identify technology tools that can address gaps in care, transform data into actionable information, and support population health goals and prepare your organization for 2018 reporting requirements.
---
Announcements and Implementations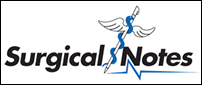 Surgical Notes formally launches a set of RCM services for ambulatory surgery centers.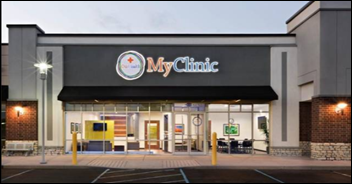 Indianapolis-based OurHealth will implement EHR and PM technology from Athenahealth across the 40 employer-based clinics it manages in five states.
New West Physicians (CO) selects Health Dialog's shared decision-making tools for patients suffering from spinal stenosis, and knee and hip osteoarthritis.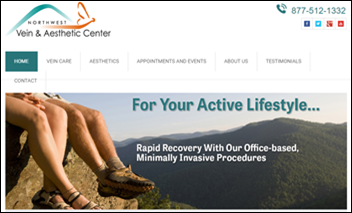 Northwest Vein & Aesthetic Center (WA) offers patients calming virtual reality experiences from Oncomfort to help alleviate stress and anxiety during vein procedures. The clinic notes that it's hoping to increase patient satisfaction and improve outcomes with the add-on service. Anyone want to wager this will soon be offered during labor and delivery?
Digital health coaching company Welkin Health partners with health IT startup Common Sensing to create a diabetes management program aimed at improving insulin adherence. The program will provide a real-time look at blood glucose data via dosing data wirelessly transmitted from Common Sensing's smart Gocap and supporting information from Welkin Health coaches.
---
Acquisitions, Funding, Business, and Stock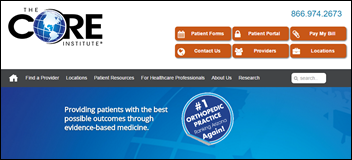 The Core Institute raises an undisclosed amount of equity financing from Frazier Healthcare Partners and Princeton Ventures. The company, which provides management, IT, and care coordination services for musculoskeletal medical practices, will use the investment to grow its payer partnerships. The Phoenix, AZ-based company recently established a Physician Hospital Organization with Banner Health (AZ).
---
Telemedicine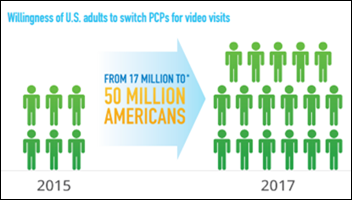 An American Well survey of over 4,000 consumers confirms what I've heard anecdotally from friends and family members over the last six months – consumers are increasingly clamoring for virtual consults, and are looking at availability of such services when shopping around for physicians. Some interesting stats:
66 percent are willing to see a physician via video
69 percent believe diagnosis via video is more accurate than that given via phone or email.
20 percent would be willing to switch to a PCP that offers video visits. That number climbs to 34 percent when taking only parents of the under-18 set into account.
Based on these stats, it seems that physician practices would want to consider adding virtual visits as a way of increasing patient satisfaction and loyalty, though that's easier said than done in today's world of legal red tape and reimbursement uncertainties.
---
Government and Politics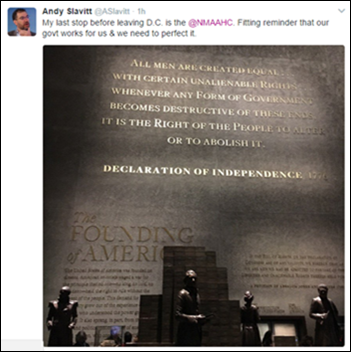 Andy Slavitt, now a private-sector citizen, tells Politico that he will remain in Washington, DC (albeit on a part-time basis) to serve in bipartisan efforts to save as much of the ACA as possible.
Editor's Note: The Trump administration is settling in and thus a number of personnel moves at HHS/CMS/ONC are in motion. Mr. H covered the more prominent transitions, plus President Trump's executive order to initiate repeal and replacement of the ACA, in his most recent post. I try not to repeat news he's already covered, given some of the overlap in our readerships.
---
Other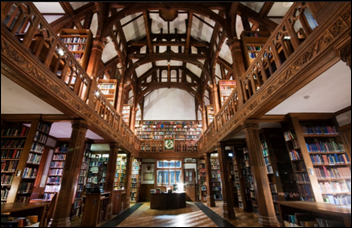 HIStalk Practice readers know I'm a book lover, and now I've found the perfect vacation to accommodate my bookwormish ways. Gladstone's Library in Wales offers tourists the chance to lodge in former Prime Minister William Gladstone's residential library. For a bit less than $200 a night (en suite), tourists can immerse themselves in the library's 250,000 books – 32,000 of which are part of Gladstone's private collection. The building comes equipped with everything a voracious bibliophile needs – cozy armchairs and sofas, puzzles, newspapers, picturesque views, and roaring fires in the wintertime. If only they'd advertise on Groupon …
---
Contacts
More news: HIStalk, HIStalk Connect.
Get HIStalk Practice updates.
Contact us online.
Become a sponsor.