Top News

Nearly 120 healthcare stakeholders including health systems, trade associations, healthcare IT vendors, life sciences companies, and even trade unions submit a letter to President Trump and Vice President Pence emphasizing the need to move to value-based payment models that put patients at the center of their care. They offer up 10 principles – none of which overtly reference technology – to keep the momentum going in the industry's glacial shift away from fee-for-service. Several of the letter's authoring groups further addressed their concerns during a policy briefing in Washington, DC.
---
Webinars
January 26 (Thursday) 1:00 ET. "Jump Start Your Care Coordination Program: 6 Strategies for Delivering Efficient, Effective Care." Sponsored by Healthwise. Presenters: Jim Rogers, RN, RPSGT, director of healthcare solutions, Persistent Systems; Jason Burum, chief client officer, Healthwise. This webinar will explain how to implement a patient-centered care coordination program that will increase quality as well as margins. It will provide real-world examples of how organizations used care coordination to decrease readmission rates, ED visits, and costs.
February 1 (Wednesday) 1:00 ET. "Get your data ready for MACRA: Leveraging technology to achieve PHM goals." Sponsored by Medicity. Presenters: Brian Ahier, director of standards and government affairs, Medicity; Eric Crawford, project manager, Medicity; Adam Bell, RN, senior clinical consultant, Medicity. Earning performance incentives under MACRA/MIPS requires a rich, complete data asset. Use the 2017 transition year to identify technology tools that can address gaps in care, transform data into actionable information, and support population health goals and prepare your organization for 2018 reporting requirements.
---
Announcements and Implementations
Compulink adds Weave's patient scheduling and appointment reminder software to its PM technology for specialists.
---
People

Community Health Center of Cape Cod (MA) promotes CIO Katy O'Connell to COO.

Jim Kopczynski (Continental Energy Services) joins remote patient monitoring technology company Critical Signal Technologies as COO.



Genome Medical hires Steven Bleyl, MD (Intermountain) as CMO, Erynn Gordon (23andMe) as chief clinical officer, and Audrey Fan (Geisinger) as senior genetic counselor, service delivery innovation. The San Francisco-based startup provides genetic counseling on predisposition testing and reproductive health via telemedicine in 40 states. It plans on rolling out services for adult and pediatric genetics later this year to all 50 states.
Hixny announces its 2017 Board of Directors. The Albany, NY-based RHIO connects data between over 720 healthcare organizations (including 2,364 physicians) and manages 2.6 million records in its Master Patient Index.
---
Telemedicine
Esis adds telemedicine to its NurseLine triage services for occupational health.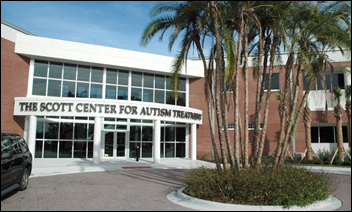 The Scott Center for Autism Treatment at the Florida Institute of Technology launches a telemedicine initiative, including an interactive portal and resource-rich website, to bring therapy to patients in rural areas.
---
Government and Politics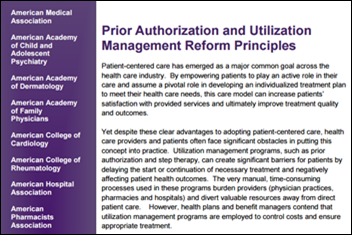 In other healthcare coalition news, 17 stakeholder groups band together to urge payers to reform prior authorization requirements. As a new AMA survey highlights, it now takes the average practice 16 hours to complete an average of 37 PAs for every physician on staff. The coalition is pushing for standardized reform around 21 principles that focus on clinical validity, continuity of care, transparency and fairness, and timely access and administrative efficiency, and alternatives and exemptions.
---
Other

Local public radio looks at the nascent trend of "DIY Healthcare," focusing on several Quest Diagnostics programs that allow patients to order lab tests without a physician's orders. Bypassing the physician "middleman" may have negative repercussions, stresses AAFP President-elect and family physician Michael Munger, MD. "I always try to educate my patients that any time they go to receive any test, I want a chance to sit down and talk to them, look at the trends, put that into the overall scope of where that fits in for their health care and what those results really mean." I hate to say it, but I think Munger's emphasis on results in the context of a patient's health history may soon be lost on consumers who are increasingly having to become savvy healthcare service shoppers. What's to stop a patient (one who likely has a high deductible and co-pay) from self-ordering a test, then setting up a results review consult with a telemedicine provider – a consult that might even be "free" as part of whatever health benefits they have? On second thought, it seems like a business model lab testing companies might soon look into.
---
Sponsor Updates
Blog Posts
---
Contacts
More news: HIStalk, HIStalk Connect.
Get HIStalk Practice updates.
Contact us online.
Become a sponsor.