Top News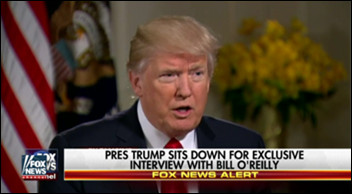 President Trump tells Fox News that changes to the Affordable Care Act likely won't go into effect until next year. "It's in the process and maybe it will take till sometime into next year, but we are certainly going to be in the process," he explained. "It's very complicated. I would like to say by the end of the year, at least the rudiments." Open enrollment for 2017 ended last week with a reported 9.2 million people signing up for insurance on the federal exchange, and an anticipated 3 million signing up for coverage via state-based exchanges. HHS has said that the ACA has helped 20 million people gain healthcare coverage since President Obama signed it into law in 2010.
---
HIStalk Practice Announcements and Requests
Thanks to the following companies for their recent support of HIStalk Practice. Click a logo for more information.
Drop me a line if you're interested in becoming a HIStalk Practice sponsor. There are some fun benefits. A la carte advertising options are also available.
---
Webinars
February 8 (Wednesday) 1:00 ET. "Machine Learning Using Healthcare.ai: a Hands-on Learning Session." Sponsored by Health Catalyst. Presenter: Levi Thatcher, director of data science, Health Catalyst. This webinar offers a tour of Healthcare.ai, a free predictive analytics platform for healthcare, with a live demo of using it to implement a healthcare-specific machine learning model from data source to patient impact. The presenter will go through a hands-on coding example while sharing his insights on the value of predictive analytics, the best path towards implementation, and avoiding common pitfalls.
Previous webinars are on our YouTube channel. Contact Lorre for information on webinar services.
---
Announcements and Implementations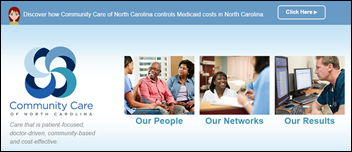 Community Care of North Carolina partners with the National Community Pharmacists Association to launch a CMS-funded pilot program that will deploy electronic care plans among community pharmacists. The digital document will be shared between participating CCNC physicians and NCPA pharmacists, and conform to EHR-friendly standards already in use. The three-year program will define its success based on clinical quality, practice efficiency, and interoperability. Lantana Consulting Group has been tapped to help with implementation support.
---
Acquisitions, Funding, Business, and Stock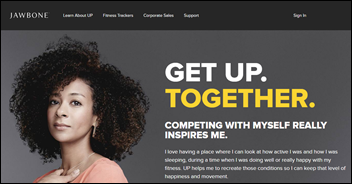 Jawbone looks to raise money to fund its transition away from an unsuccessful fitness band manufacturer into a company that sells healthcare products and services directly to providers. The company seems to have sold off its speaker business, which, along with headsets, helped get it off the ground in 2007. Its downward spiral in the wearables business has been well documented: Reports circulated in 2016 of an attempt to sell off some assets ahead of a sale or liquidation, and ongoing legal wranglings with Fitbit haven't done much to inspire investor confidence.
---
People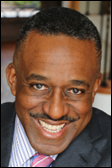 The Georgia Academy of Family Physicians elects Lake Oconee Urgent Care CEO and Medical Director Eddie Richardson Jr., MD president.
The Sequoia Project adds new members to its Board of Directors including Brian Ahier (Medicity), Elise Anthony (ONC), Peter DeVault (Epic), David Horrocks (CRISP), Steve Posnack (ONC), and Ryan Stewart (Dignity Health).
---
Telemedicine
InnovaTel Telepsychiatry secures $2 million in private equity funding from Canyon Healthcare Partners. The Erie, PA-based company, which launched in 2014 as part of Gannon University's Erie Technology Incubator, plans to use the financing to hire additional staff and further develop its telepsychiatry services for clinics and hospitals, particularly those in underserved and rural communities.
---
Government and Politics

CMS extends the PQRS reporting program deadline from February 28 to March 13. Physicians that fail to report 2016 data will incur a 2-percent cut in Medicare payments next year.
---
Other
Shields Health Care Group scores big with its latest ad – debuted during the Super Bowl – featuring New England Patriots quarterback Tom Brady. The ad features Brady pulling out a fifth Super Bowl ring and placing it in a locker before heading back for an MRI. The kicker is that the ad was filmed at the same time as one that aired in October and showed Brady pulling of four rings. Shields CEO explained that, "With Tom Brady and the Patriots we had a feeling the season would come to a thrilling end, and we sure are glad to have filmed the new ending. We couldn't be prouder to partner with Tom Brady – now a five-time Super Bowl champion – and we are privileged Tom chose Shields as one of his only local endorsements in recent years."
Delaware Health Information Network scores regional airtime during the Super Bowl with a 30-second ad touting its HIE capabilities and their impact on patient care throughout the state. "DHIN's doing big things in Delaware and across the region," says COO Randy Farmer. "What better time to engage consumers than during one of the biggest TV viewing days of the year?" The ad is the organization's first attempt at connecting directly with consumers, and will soon be followed by radio, print, and digital messaging. I couldn't find much in the way of details about the big things DHIN is doing, though I did come across this HIStalk reader comment from 2010 – three years after DHIN launched its HIE capabilities:
From Careener: "Re: DHIN. I don't know if you saw this Delaware dust-up (no, not former witches as US Senate candidates). The Republican candidate for US Representative took a shot at his opponent over the Delaware Health Information Network, saying it is 'mismanaged … with no tangible benefit." I was involved with DHIN as a provider and it was, and is, an unqualified success, with Delaware being the first state to have statewide results delivery, HIE to EMR integration, and public health integration for pandemic and reportable results reporting. It is the model other stares are following. Love reading your updates, please keep up the good work."
---
Contacts
More news: HIStalk, HIStalk Connect.
Get HIStalk Practice updates.
Contact us online.
Become a sponsor.