Top News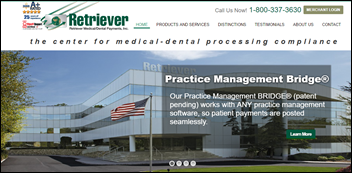 Retriever Medical/Dental Payments receives a minority investment from private equity firm TA Associates. The Valhalla, NY-based company offers payment services that can be integrated with existing PM systems. TA Associates Managing Director Roger Kafker will join Retriever's Board of Directors.
---
HIStalk Practice Announcements and Requests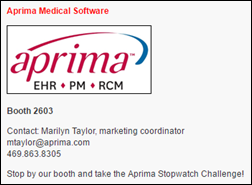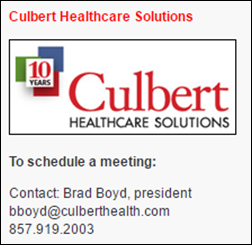 Don't miss HIStalk's Guide to HIMSS17. Over 60 companies, including several HIStalk Practice sponsors, have submitted their exhibit hall plans. I peruse it every year to determine what demos I might want to see, giveaways I might want to grab, and charitable causes I can help support.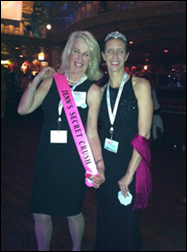 Speaking of HIMSS, I was sad to find out that my mentor, friend, and "Secret Crush" won't be attending this year. Cynthia, who has been a fixture at HIStalkapalooza for the last several years, took me under her wing several years ago to show me the HIMSS ropes. (She truly set the bar when it comes to the number of appointments you can cram into a single day at the conference.) For those who've done the conference circuit for more years than you care to remember, consider sparing an hour to spend cruising the exhibit hall floor with someone new to the industry. They'll glean invaluable wisdom (and hopefully a few introductions) from you, and you'll get their fresh perspective on an industry that can sometimes be a tad too insular.
---
Webinars
None scheduled in the coming weeks. Previous webinars are on our YouTube channel. Contact Lorre for information on webinar services.
---
Announcements and Implementations
Raintree Systems adds interoperability capabilities from Kno2 to its EMR and PM technology, giving physicians the ability to share data via fax, Direct messaging, or document query.

CareSync will debut at HIMSS17 clinical protocols to help practices meet Comprehensive Primary Care Plus program measures.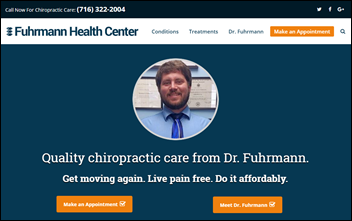 Fuhrmann Health Center (NY) selects InboundMD's marketing tools to help the chiropractic clinic jumpstart campaigns related to patient acquisition, online scheduling, and reputation management.

CloudMedX adds a risk adjustment module to its Clinical AI platform to help practices and large physician groups aggregate clinical and financial data to better assess patient risk.

Practice Fusion develops an active safety surveillance program to its EHR, giving physicians the ability to monitor, screen for, and report on Adverse Events of Special Interest during the course of a patient's treatment.
---
People


Proskriptive hires Ryan Heyborne, MD (Telligen) as CMO and Brett Taylor (St. Luke's Health System) as chief technology strategist.
---
Telemedicine

Michigan-based Great Lakes Health Connect adds virtual consult company Answer Health On Demand to its HIE network, giving physicians the ability to share telemedicine visit summaries with PCPs and specialists across the state.
---
Government and Politics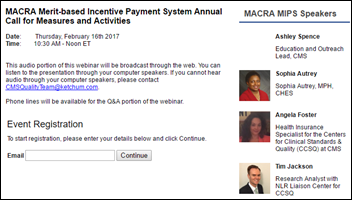 CMS gives providers and other stakeholders an opportunity to identify and submit measures for three of the four MIPS performance categories as part of its "Annual Call for Measures and Activities." Submission forms will be accepted through June. In the meantime, those interested in submitting can learn more during a CMS webinar on February 16.
---
Other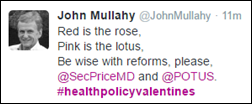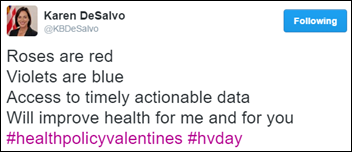 A few of my favorite #healthpolicyvalentines
---
Contacts
More news: HIStalk, HIStalk Connect.
Get HIStalk Practice updates.
Contact us online.
Become a sponsor.