Top News
A study conducted by RAND Corp. and Harvard Medical School researchers uses commercial claims data from 300,000 patients with acute respiratory illnesses to determine that, while telemedicine may increase access to care, it also has the potential to increase utilization and resultant healthcare spending. Their analysis found that 12 percent of direct-to-consumer virtual visits replaced in-person visits to other providers, 88 percent were new users, and annual spending increased by $45 per user. "If you make something easier to access, people will use it," says co-author Lori Uscher-Pines. "That lower threshold means that people are using this as an add-on service."
---
HIStalk Practice Announcements and Requests
Don't miss the second installment of the HIStalk Practice Winners Circle, an interview series featuring physician practice professionals that have been recognized for their health IT-related expertise. This month features Kids Plus Pediatrics owners Albert Wolf, MD and Todd Wolynn, MD. They entered the Ernst & Young Entrepreneur of the Year competition not once, but three times, finally winning in the healthcare category. I'd ideally like to run at least one of these interviews a month. (February got away from me thanks to HIMSS.) I'm already looking to line up April's interview. Feel free to email me with suggestions of award-winning physician to reach out to.
---
Webinar
March 9 (Thursday) 1:00 ET. "PAMA: The 2017 MPFS Final Rule." Sponsored by National Decision Support Company. Presenter: Erin Lane, senior analyst, The Advisory Board Company. The Protecting Access to Medicare Act of 2014 instructed CMS to require physicians to consult with a qualified clinical decision support (CDS) mechanism that relies on established appropriate use criteria (AUC) when ordering certain imaging exams. Providers must report AUC interactions beginning January 1, 2018 to receive payment for Medicare Advanced Imaging studies, with the CDS recording a unique number. Outliers will be measured against a set of Priority Clinical Areas and interaction with the AUC. This webinar will review the requirements for Medicare Advanced Imaging compliance and will review how to ensure that CDS tools submit the information needed for reimbursement.
Previous webinars are on our YouTube channel. Contact Lorre for information on webinar services.
---
Announcements and Implementations

Over 120 primary care providers in Maryland partner with management services company Collaborative Health Systems to form the Chesapeake Independent Physician Association. "This new IPA fills a need and offers independent physicians the means to provide better care while transforming their practices as healthcare changes from 'volume to value,' notes Gene Ransom, president of The Maryland State Medical Society. "The association prepares physicians to take advantage of value-based contracts with commercial and public payers."
---
Acquisitions, Funding, Business, and Stock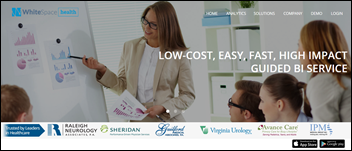 India-based Omega Healthcare Management Services acquires healthcare analytics company WhiteSpace Health for an undisclosed sum. The deal adds Research Triangle Park, NC-based WhiteSpace's development facility in Hyderabad, India to the Omega fold, bringing its India-based facilities to five.
---
People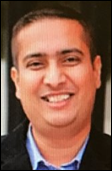 Family HealthCare Network (CA) promotes Paramvir Sidhu, MD to CMO.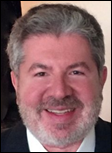 Peter Spitzer (Spitzer & Associates) joins Innovaccer's Board of Directors.
---
Research and Innovation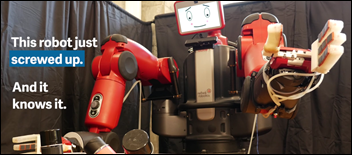 Researchers develop technology that enables a human to correct a robot with their mind using an electroencephalography monitor cap, which measures brain waves, algorithms to monitor those brain waves, and output capabilities that can send the brain wave analysis to the robot before it makes a mistake. The scientists have even programmed the robot to blush after being corrected.
Fitbit introduces a new, slimmer wristband with continuous heart-rate monitoring, plus new sleep-tracking capabilities to help users monitor the duration and intensity of their sleep cycles. The product developments come alongside the company's announcement that two founding employees – Chief Business Officer Woody Scal and Interactive EVP Tim Roberts – are on their way out, and that it will "formally align" around consumer health and fitness, and enterprise health. "2017 is a transition year," says co-founder and CEO James Park, "and while we continue to lead the connected health and fitness market, we must take important steps to chart our return to profitability and growth. It is essential that we are organized properly so that we can successfully execute our strategy."
---
Other
Web application security blogger Anand Prakash shares a payment method entry bug that could have allowed cash-strapped hackers to take Uber rides for free. Prakash alerted Uber about the bug, after which they apparently gave him several free rides in the US and India.
---
Contacts
More news: HIStalk, HIStalk Connect.
Get HIStalk Practice updates.
Contact us online.
Become a sponsor.