Top News
Physicians in Wisconsin will join their peers in 30 other states April 1 when legislation kicks in requiring them to check the state's PDMP database before issuing prescriptions for controlled substances. Pharmacies and other dispensaries have reported such prescriptions since the program launched in 2013. A special effort is being made to educate PCPs on the appropriate use of opioids and alternative medications. UW Health Pain Management Clinic Director Alaa Abd-Elsayed, MD will use a CDC grant to launch the awareness initiative.
---
Webinars


March 29 (Wednesday) 1:00 ET. "Improving patient outcomes with smartphones: UW Medicine Valley Medical Center's story." Sponsored by Voalte. Presenters: James Jones, MBA, MSN, VP of patient care services and nursing operations, UW Medicine Valley Medical Center; Wayne Manuel, MBA, SVP of strategic services, UW Medicine Valley Medical Center. UW Medicine Valley Medical Center dramatically improved patient outcomes after moving to a smartphone-based platform for clinical communication and alarm and alert notification. Before-and-after analysis shows a reduction in hospital-acquired pressure ulcers and skin integrity events, fall and slip events, and medication errors. By limiting overhead paging, the medical center also created a calmer, quieter environment and improved engagement among nursing and hospitalists. Hospital executives will describe their experience and vision for the future in addressing quality, cost, and the patient-caregiver experience.
April 26 (Wednesday) 1:00 ET. "SSM Integrated Health Technologies Clinical Data Migration: Functional and Technical Considerations." Sponsored by Galen Healthcare Solutions. Presenters: Sandy Winklemann, MHA, RHIA, project manager, SSM Integration Health Technologies; Tyler Mawyer, MHA, managing consultant, Galen Healthcare Solutions; Kavon Kaboli, MPH, senior consultant, Galen Healthcare Solutions. GE Centricity and Meditech to Epic EHR transition. Join us for a complimentary webinar as present the decisions that are important to consider when performing a clinical data migration from the point of view of  the healthcare organization program manager, the clinical analyst, and the technical implementation team. Our expert panel will survey data migration considerations, best practices, and lessons learned. The webinar will present a unique client perspective, offering insight into considerations surrounding staffing, clinical mapping, legacy application support, and validation and testing.
Previous webinars are on our YouTube channel. Contact Lorre for information on webinar services.
---
Announcements and Implementations
Eastern Shore Psychological Services rolls out AlphaFlex EHR software from MediWare Information Systems at its four facilities in Maryland.
---
People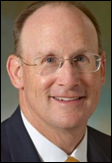 Former practice manager Robert Still (County of Lancaster) takes on the role of executive director for the Radiology Business Management Association.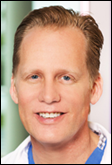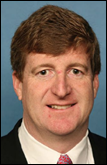 InnovaTel Telepsychiatry appoints Charles Gordon, MD (Texas Spine and Joint Hospital) chairman and former US Representative Patrick Kennedy (D-RI) vice chairman of its new advisory board.
---
Telemedicine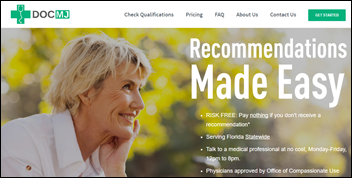 The local news covers the growing user base of DocMJ.com, a virtual practice geared towards Florida-based patients seeking medical marijuana prescriptions. Launched in 2016, it has has so far helped 1,000 patients sign up for the state's Compassionate Use Registry – a database of qualified patients and ordering physicians. Florida seems to be getting its medical marijuana ducks in a row: Lawmakers approved an amendment last fall allowing physicians to prescribe medical marijuana for a range of conditions, and are preparing to consider legislation that would shorten the time between consultations from 90 to 45 days.
A Sermo survey of 1,651 members reveals that 41 percent believe the country is doing a "fair" job of adopting telemedicine, though 44 percent feel their states are doing a poor job with such programs. Responding physicians believe Ohio has implemented telemedicine the most effectively, followed by California. New Jersey and New York were found to be the most lacking in telemedicine friendliness.
---
Government and Politics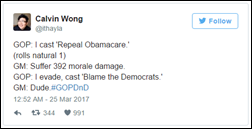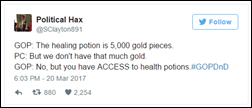 While I've never played Dungeons & Dragons, I do find this summary of the #GOPDnD hashtag quite humorous.
---
Research and Innovation
A survey of 200 Millennial physicians reveals that 34 percent have found the reality of practicing medicine to be worse than they expected, though that hasn't hampered their commitment to the career. Just over 80 percent report they are committed – even optimistic – about their role in changing the way healthcare is delivered. Many are already exploring the option of taking on the additional roles of entrepreneur, consultant, health system executive, and academic researcher. When it comes to health IT, they believe they're more data-driven than their older colleagues. Sixty-two percent believe EHRs are an important part of their ability to care for patients.

Coming to a reality near you: Tesla founder Elon Musk teases followers about the formal launch of Neuralink, an AI business that will develop brain implants to help humans merge their thoughts with software. Such technology could be used to treat brain disorders like depression and epilepsy, though Musk seems to think it will ultimately be effective in helping humans function in a world increasingly dominated by robots.
---
Other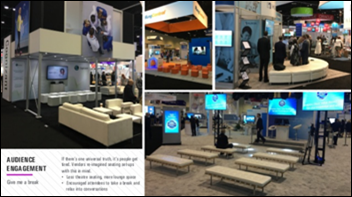 Better late than never, I suppose: "Brand experience" agency Cramer releases its review of HIMSS17 booths, highlighting the rise of the "living" booth designed to give attendees all the comforts of home. Salesforce and Athenahealth earned accolades for seating, creative use of height and/or second-story space, and outdoor themes. (Several booth reviews point to unnamed HIStalk sponsors.) I seem to remember the folks at Dodge Communications publishing a similar type of wrap up several years ago. I'd love to see them pick that back up for major industry tradeshows.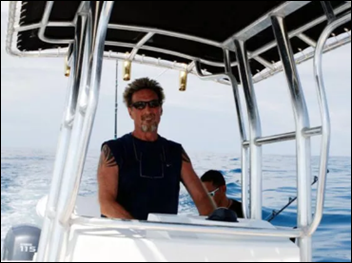 Rumor has it Johnny Depp will star in King of the Jungle as "computer virus magnate-turned-accused murdered John McAfee." The movie will depict a magazine writer's visit to McAfee's residence in Belize – a trip "filled with paranoia, machine guns, sex, and murder." McAfee, who had multiple run ins with local authorities, was in fact wanted for questioning related to the 2012 murder of a local who had complained about McAfee's tendency to shoot guns and exhibit "roguish behavior."
---
Contacts
More news: HIStalk, HIStalk Connect.
Get HIStalk Practice updates.
Contact us online.
Become a sponsor.