Top News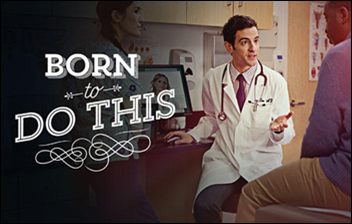 Just in time for National Doctor's Day: An AMA survey of 1,200 physicians finds that 90 percent are satisfied with their career choice – a surprising statistic given the enormous regulatory, reimbursement, and technology challenges they have faced over the last several years. (Respondents cite administrative burdens, stress, and lack of time as their top three challenges.) Thankfully, 75 percent report that helping people is a top career motivator. I'm also heartened to learn that 73 percent of today's MDs knew before they had reached the age of 20 that they wanted to enter the field of healthcare – 33 percent even knew it before their teenage years. As a patient, it's comforting to think that (hopefully) my provider is devoted to healing his patients no matter how high the odds are stacked against him.
---
Webinars
April 26 (Wednesday) 1:00 ET. "SSM Integrated Health Technologies Clinical Data Migration: Functional and Technical Considerations." Sponsored by Galen Healthcare Solutions. Presenters: Sandy Winklemann, MHA, RHIA, project manager, SSM Integration Health Technologies; Tyler Mawyer, MHA, managing consultant, Galen Healthcare Solutions; Kavon Kaboli, MPH, senior consultant, Galen Healthcare Solutions. GE Centricity and Meditech to Epic EHR transition. Join us for a complimentary webinar as present the decisions that are important to consider when performing a clinical data migration from the point of view of  the healthcare organization program manager, the clinical analyst, and the technical implementation team. Our expert panel will survey data migration considerations, best practices, and lessons learned. The webinar will present a unique client perspective, offering insight into considerations surrounding staffing, clinical mapping, legacy application support, and validation and testing.
Previous webinars are on our YouTube channel. Contact Lorre for information on webinar services.
---
Announcements and Implementations

Qualifacts Systems develops a mobile version of its behavioral health EHR for care teams working in the field. In addition to EHR capabilities, CareLogic Mobile features GPS location services that track when providers arrive and depart from a patient's home.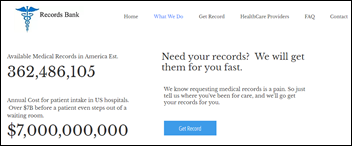 Health information exchange company Hemcare Health Services launches RecordsBank.org, a fee-based medical records retrieval, exchange, and storage service for patients, providers, payers, and lawyers.
Kansas Medical Mutual Insurance Co. subsidiary KaMMCO Health Solutions and the Connecticut State Medical Society will partner to develop and launch a statewide HIE in late summer. CSMS no doubt looked to work with KaMMCO based on its relationship with the Kansas Health Information Network; KaMMCO SVP Laura McCrary also serves as KHIN's executive director.
---
Acquisitions, Funding, Business, and Stock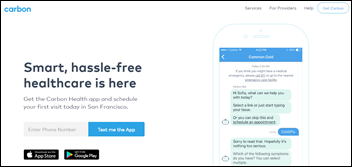 Carbon Health raises $6.5 million in a seed funding round led by BuildersVC, which also invested in co-founder Eren Bali's previous online marketplace for education. The startup, which has a brick-and-mortar clinic in San Francisco, has developed technology aimed at helping independent physicians leverage virtual services and mobile capabilities like telemedicine, prescription refills, and appointment scheduling.
---
People

Pam Matthews, RN (Pam Matthews & Associates) joins the Strategic Health Information Exchange Collaborative, an HIE trade association based in Grand Junction, CO, as interim executive director.



Solutionreach promotes Justin Everette to VP, marketing; Paul Kocherhans to SVP, sales; and Lance Rodela to VP, product management.
---
Other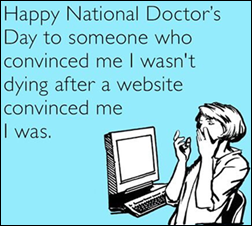 Today marks the 84th anniversary of National Doctor's Day. The commemorative event was the brainchild of Eudora Almond, a physician's wife who presumably wanted to recognize local physicians in her community for their devotion to patients. Rumor (Wikipedia, actually) has it that she chose March 30th because it is the anniversary of the first use of general anesthesia in surgery. President Bush officially recognized the day as a national holiday in 1990.
---
Contacts
More news: HIStalk, HIStalk Connect.
Get HIStalk Practice updates.
Contact us online.
Become a sponsor.