Top News
The CVS Health Foundation continues its support of the National Association of Free & Charitable Clinics with an award of over $1 million to 33 FCC clinics across the country. Recipients will use the $20,000 to $35,000 in funding to support chronic disease management and prevention programs, improve care coordination, and increase access to care. Clearwater Free Clinic (FL) has already earmarked its funds for new EHR software.
---
Webinars
April 26 (Wednesday) 1:00 ET. "SSM Integrated Health Technologies Clinical Data Migration: Functional and Technical Considerations." Sponsored by Galen Healthcare Solutions. Presenters: Sandy Winklemann, MHA, RHIA, project manager, SSM Integration Health Technologies; Tyler Mawyer, MHA, managing consultant, Galen Healthcare Solutions; Kavon Kaboli, MPH, senior consultant, Galen Healthcare Solutions. GE Centricity and Meditech to Epic EHR transition. Join us for a complimentary webinar as present the decisions that are important to consider when performing a clinical data migration from the point of view of  the healthcare organization program manager, the clinical analyst, and the technical implementation team. Our expert panel will survey data migration considerations, best practices, and lessons learned. The webinar will present a unique client perspective, offering insight into considerations surrounding staffing, clinical mapping, legacy application support, and validation and testing.
Previous webinars are on our YouTube channel. Contact Lorre for information on webinar services.
---
Acquisitions, Funding, Business, and Stock
Columbus, OH-based Healthy Roster raises $1.9 million to further develop its EHR and app for student athletes and trainers. Founded in 2015, the company has close to 10 staff members, and is the third company launched by co-founder and CEO Nathan Heerdt; he founded JobBoards.com in the late 90s and Caster Ventures in 2007.
---
Announcements and Implementations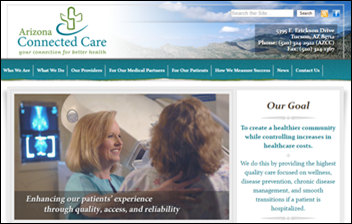 Arizona Connected Care selects referral management technology from Fibroblast to streamline referrals among its ACO network of 450 physicians.
---
People

The Community Health Centers of Burlington (VT) promotes Alison Calderara to CEO. She takes over from Greg Robinson, who was fired last November along with three others amidst disagreements (and a software conversion) with the board about CHCB's direction.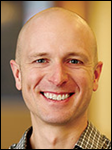 Zipnosis CEO Jon Pearce joins the American Telemedicine Association's Industry Council Executive Committee.

Mary Jo Potter (Healthcare Angels) joins SnapMD's Corporate Advisory Board.
Marta Roth, MD (Roth Family Medicine) joins the American Health Council's physician board.
---
Research and Innovation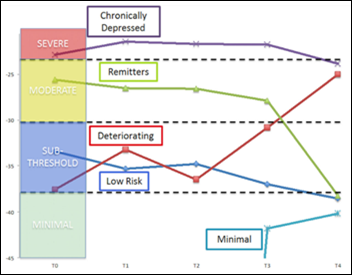 A Johnson & Johnson study of 10,000 adults finds that health risk assessments – screening tools used by employers and payers to identify health risks associated with stress, sleep, and quality of life – can be a valuable tool in identifying people at risk for depression. A quarter of respondents experienced mild depressive symptoms; one in five of those deteriorated over time with a corresponding increase in symptoms.
---
Telemedicine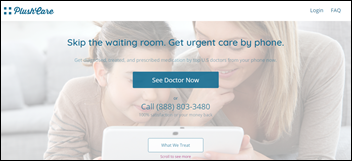 San Francisco-based PlushCare brings its virtual consult services to New Jersey – one of a handful of states that still have no regulatory guidance around the definition, practice, and reimbursement of telemedicine. New Jersey Health Care Quality Institute President and CEO Linda Schwimmer says the company's services "may be a good option" for residents of The Garden State: "I say 'may be' because that comes down to the quality of their care and experience," she explains. "The reason why we would like to see a clear law and regulations on telehealth is because from a consumer protection standpoint, I want patients to have assurances that the services are provided by licensed healthcare professionals and that NJ has oversight over those providers."
---
Other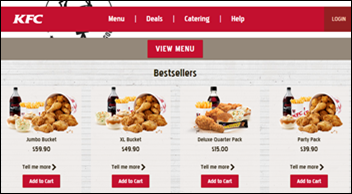 Heads up, USPS: New Zealand's postal service turns to fried chicken delivery to diversify in the midst of plummeting sales. NZ Post has partnered with Kentucky Fried Chicken for a trial run of home deliveries in the port city of Tauranga, with the expectation that the pilot will expand to about half the country in the near future.
---
Contacts
More news: HIStalk, HIStalk Connect.
Get HIStalk Practice updates.
Contact us online.
Become a sponsor.