Top News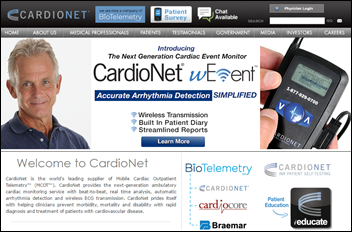 Remote monitoring company CardioNet will pay $2.5 million to settle an HHS fine related to an unsecured, PHI-containing laptop stolen from an employee's car in 2012 and the company's lack of follow up in instituting corrective actions. It is the first company of its kind to incur such a fine.
---
Webinars
April 26 (Wednesday) 1:00 ET. "SSM Integrated Health Technologies Clinical Data Migration: Functional and Technical Considerations." Sponsored by Galen Healthcare Solutions. Presenters: Sandy Winklemann, MHA, RHIA, project manager, SSM Integration Health Technologies; Tyler Mawyer, MHA, managing consultant, Galen Healthcare Solutions; Kavon Kaboli, MPH, senior consultant, Galen Healthcare Solutions. GE Centricity and Meditech to Epic EHR transition. Join us for a complimentary webinar as present the decisions that are important to consider when performing a clinical data migration from the point of view of  the healthcare organization program manager, the clinical analyst, and the technical implementation team. Our expert panel will survey data migration considerations, best practices, and lessons learned. The webinar will present a unique client perspective, offering insight into considerations surrounding staffing, clinical mapping, legacy application support, and validation and testing.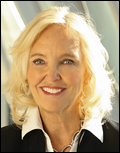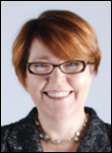 April 28 (Friday) 1:00 ET. "3 Secrets to Leadership Success for Women in Health IT." Sponsored by HIStalk. Presenters: Nancy Ham, CEO, WebPT; Liz Johnson, MS, FAAN, FCHIME, FHIMSS, CHCIO, RN-BC CIO, Acute Care Hospitals & Applied Clinical Informatics – Tenet Healthcare. Join long-time C-level executives Liz Johnson and Nancy Ham as they share insights from nearly three decades of navigating successful healthcare careers, share strategies for empowering colleagues to pursue leadership opportunities, and discuss building diverse executive teams. This webinar is geared toward female managers and leaders in healthcare IT seeking to further develop their professional careers. It's also intended for colleagues, executives, and HR personnel who are looking to employ supportive techniques that ensure diversity in the workplace.
Previous webinars are on our YouTube channel. Contact Lorre for information on webinar services.
---
Announcements and Implementations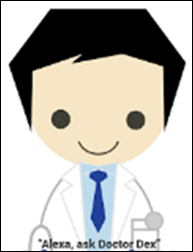 DiagnosisAI develops a medical reference skill for Amazon's Alexa that gives users the ability to ask for and receive medical advice based on physician-curated content.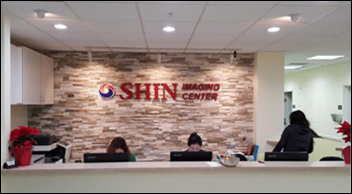 Shin Imaging Center implements ERad's RIS, PACS, speech recognition, communications, and patient and physician portal technology at its two centers in California. It will roll out the same functionalities at a third site expected to open later this year.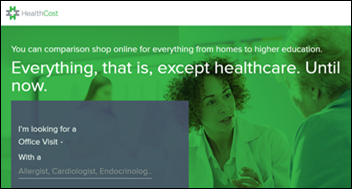 HealthCost launches a Web-based marketplace that gives physicians the ability to set prices for their outpatient services, and patients the ability to comparison shop for those services.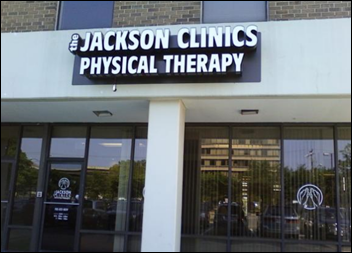 Jackson Clinics, a chain of 15 facilities in Northern Virginia, agrees to a limited roll out of Phzio home physical therapy technology from EWellness. 
---
Telemedicine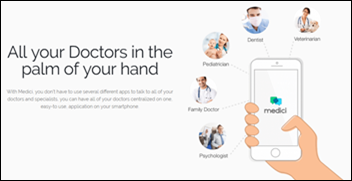 Perhaps looking to take advantage of the hype cycle surrounding the American Telemedicine Association's annual conference taking place this week in Orlando, Austin-based startup Medici announces that its secure messaging app is now available in all 50 states. Medici's technology, which includes video-based communication, is slightly different from traditional telemedicine platforms in that it gives patients the ability to invite their providers into the Medici network – a plus if you're looking to dive into telemedicine but don't want to seek treatment from a total stranger.
Salus Telehealth adds 24/7 urgent care consults to its VideoMedicine service.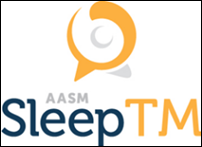 The American Academy of Sleep Medicine's virtual consult business launches AASM Sleep Select, which seems only slightly different from its flagship platform in that it offers providers simpler technology options for quicker integration into their practices.
---
People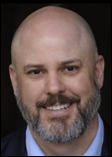 Healthcare compliance and credentialing company Symplr hires Kyle Allain (API Healthcare) to lead its new Cactus Provider Management operation. Symplr and Cactus Software merged several weeks ago.
---
Government and Politics

HHS will soon create its own cybersecurity center. Based on the Dept. of Homeland Security's National Cybersecurity and Communications Integration Center, the HHS version will look to get off the ground sometime in June and will seek to educate stakeholders about the risks of using mobile apps and sharing resultant data. "[T]here's so much noise out there about cyber threats to security and privacy," says HHS CISO Chris Wlaschin, who explains that the new center will "analyze those and deliver best practices and the two or three things that a small provider, a small office, a doc in a box can do to protect his patient's privacy and information security around those systems."
---
Other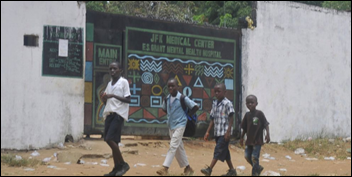 The Carter Center will work with Liberian government officials to expand access to mental healthcare for Liberians affected by the Ebola outbreak, which killed over 11,000 in West Africa between 2014 and 2016. "After the civil war, people didn't go through enough counseling," explains Francis Kateh, MD Liberia's deputy health minister and CMO. "You have people already going through post-traumatic depression. Then Ebola came, and that built on what was already going on." It seems to me that some of the money being poured into showcasing innovations at the ATA conference this week could be diverted to helping virtually care for the mental health issues of Liberia's 4.2 million people, including 4,000 Ebola survivors.
---
Contacts
More news: HIStalk, HIStalk Connect.
Get HIStalk Practice updates.
Contact us online.
Become a sponsor.