Top News
Zoom Health – the insurance arm of Portland, OR-based ZoomCare – decides to close up shop after state insurance regulators deem it financially unstable. ZoomCare clinics, which have made news over the last several years for their unwillingness to accept Medicare and Medicaid patients, remain unaffected. Zoom Health is the third payer in the state to exit the market since the ACA became law in 2010.
---
Webinars
April 26 (Wednesday) 1:00 ET. "SSM Integrated Health Technologies Clinical Data Migration: Functional and Technical Considerations." Sponsored by Galen Healthcare Solutions. Presenters: Sandy Winklemann, MHA, RHIA, project manager, SSM Integration Health Technologies; Tyler Mawyer, MHA, managing consultant, Galen Healthcare Solutions; Kavon Kaboli, MPH, senior consultant, Galen Healthcare Solutions. GE Centricity and Meditech to Epic EHR transition. Join us for a complimentary webinar as present the decisions that are important to consider when performing a clinical data migration from the point of view of  the healthcare organization program manager, the clinical analyst, and the technical implementation team. Our expert panel will survey data migration considerations, best practices, and lessons learned. The webinar will present a unique client perspective, offering insight into considerations surrounding staffing, clinical mapping, legacy application support, and validation and testing.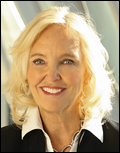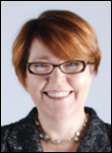 April 28 (Friday) 1:00 ET. "3 Secrets to Leadership Success for Women in Health IT." Sponsored by HIStalk. Presenters: Nancy Ham, CEO, WebPT; Liz Johnson, MS, FAAN, FCHIME, FHIMSS, CHCIO, RN-BC CIO, Acute Care Hospitals & Applied Clinical Informatics – Tenet Healthcare. Join long-time C-level executives Liz Johnson and Nancy Ham as they share insights from nearly three decades of navigating successful healthcare careers, share strategies for empowering colleagues to pursue leadership opportunities, and discuss building diverse executive teams. This webinar is geared toward female managers and leaders in healthcare IT seeking to further develop their professional careers. It's also intended for colleagues, executives, and HR personnel who are looking to employ supportive techniques that ensure diversity in the workplace.
Previous webinars are on our YouTube channel. Contact Lorre for information on webinar services.
---
Announcements and Implementations

Medsphere Systems adds a scheduling tool to its ChartLogic EHR for physician practices and OpenVista EHR for hospitals.

Allscripts announces that its EChart Courier service has helped physician practices digitally exchange 10 million medical records with payers since becoming part of the company's EHR in 2015..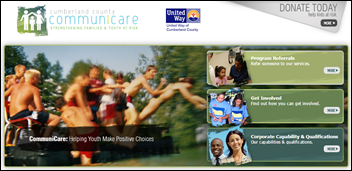 Nonprofit Cumberland County CommuniCare (NC) implements Mediware's AlphaFlex EHR to better enable its behavioral health services.

Square Care, a physician-owned IPA and management company based in Long Island, NY, rolls out Athenahealth technologies at its 20 locations.
EHR vendor ISalus Healthcare will offer RCM services from AXO HMS.
---
Telemedicine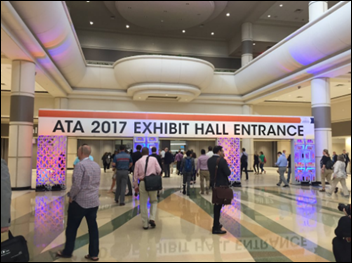 The American Telemedicine Association's annual conference concludes in Orlando. Looking through the tweet stream, I'm surprised no one brought up MDLive's class-action lawsuit related to patient privacy. As a former MDLive user, I'm wondering if I'll get paperwork in the mail alerting me to the legal wranglings.
---
Acquisitions, Funding, Business, and Stock

Philadelphia-based HealthVerity raises $10 million in a Series B round led by Flare Capital Partners and Greycroft Partners. The company will likely use the funds to further develop its new Web-based Marketplace, which aggregates de-identified health data for research and marketing purposes.
---
Government and Politics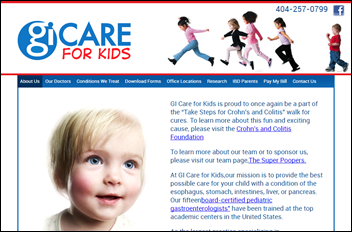 The problem with paper: The Center for Children's Digestive Health (GA) pays HHS a $31,000 HIPAA fine, incurred after it sent PHI to document storage company FileFax without first requiring the company sign a business associate agreement. The matter came to light while OCR was investigating FileFax's failure to properly dispose of unwanted documents (think unlocked dumpsters instead of shredders).
---
Research and Innovation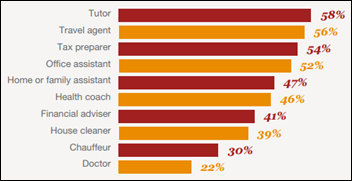 A PwC report on consumer receptivity to AI finds that the majority of its 2,500 survey takers believe it will benefit mankind in a number of ways – though they scale back their enthusiasm for healthcare-related advances. Just 22 percent of respondents – the lowest percentage across 10 categories – believe AI will replace physicians in the next five years. Other findings include:
Over 40 percent feel AI will expand access to medical services for low-income patients
Fifty seven-percent would share data to further medical breakthroughs. (Sixty-two percent would so to help relieve local traffic.)
Seventy-seven percent, however, prefer an in-person doctor's visit to a robotic smart kit-assisted assessment performed at home.
---
Other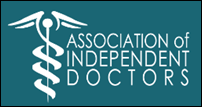 Independent physicians in Vermont band together to form a state chapter of the national Association of Independent Doctors. Over the past year and a half the state has seen 20 independent MDs leave Vermont, sell their practices to a health system, or opt for hospital or community health center employment. A chapter spokesperson believes the new chapter will help connect Vermont's independent physicians "with the independent doctors across the country who are dealing with the same sorts of issues, and it really helps us get our message out more nationally about the value of independent practices." Vermont will become the AID's fifth chapter.
---
Contacts
More news: HIStalk, HIStalk Connect.
Get HIStalk Practice updates.
Contact us online.
Become a sponsor.