Top News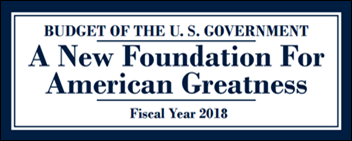 President Trump releases his proposed 2018 budget a day after HHS posts its 104-page portion online – a move some media outlets have construed as an accident. HHS Secretary Tom Price, MD says the budget is "focused on making strategic investments to protect the health and well-being of all Americans. Our budget focuses resources on direct health services and patient-centered care. It also ensures that important programs like Medicaid serve our most vulnerable citizens – the people such programs are intended to help."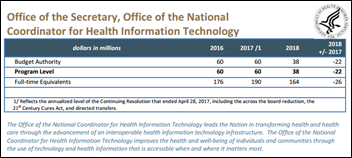 Impacts to HHS would include sharp cuts to ONC, among other departments and services. I haven't yet had a chance to read through the entire document. For those in need of a high-level overview, check out Federal News Radio's breakdown by agency. I'd love to hear from readers as to how they feel this fiscal spending will impact physician practices. Feel free to share your thoughts in the comments below.
---
Webinars
None scheduled in the coming weeks. Previous webinars are on our YouTube channel. Contact Lorre for information on webinar services, including turn-key production and promotion.
---
Announcements and Implementations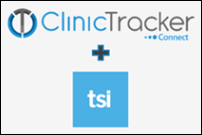 Behavioral health EHR vendor ClinicTracker adds an automated collections interface from TSI, giving users the ability to forward delinquent patient accounts to TSI for expedited collections.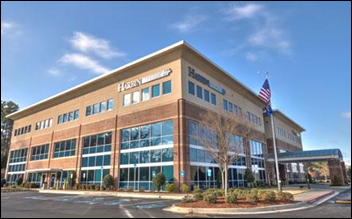 Harbin Clinic (GA) will add Meridian Medical Management's PrecisionBI analytics engine to its Athenahealth EHR and PM platform. With 20 locations and 220 providers, the clinic is Georgia's largest physician-owned multispecialty clinic.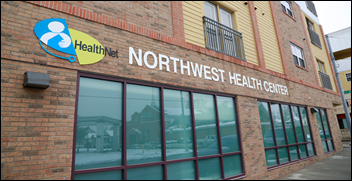 Prompted by its EHR vendor, EClinicalWorks, Indiana-based FQHC HealthNet (IN) enlists the services of Array Networks to bolster its disaster recovery and virtualization strategies. The practice, which has 16 locations across greater Indianapolis, won a HIMSS Davies Award in 2015 for improving pediatric care with its EHR resources.
---
People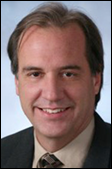 The Iowa Osteopathic Medical Association elects Joel Baker, DO president.
---
Telemedicine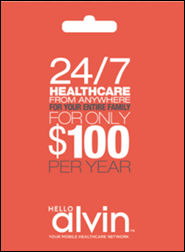 Subscription telemedicine company Alvin Healthcare partners with prepaid processing company Epay to make its services available at retail locations like Love's Travel Stops & Country Stores. The company, which offers medical consults via Teladoc and EDocAmerica through its Hello Alvin brand, supplies its annual fee-based service through prepaid cards similar to gift cards.
School nurses are not happy about the introduction of HippoMD telemedicine services at schools within the Sacramento City Unified School District. Twenty-six of the system's 27 nurses signed a three-page letter of protest listing their objections to the expansion and use of teachers (non-medical personnel) to assist with the virtual visits. Also included in their list of grievances is the fact that teachers receive a $500 classroom supplies bonus for gaining student consent to the service.
---
Research and Innovation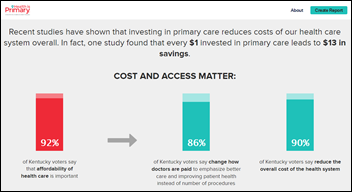 An AAFP-sponsored survey of over 22,000 adults finds 86 percent of respondents feel primary care leads to healthier patients, higher-quality care, and lower costs. A similar number of respondents believe physicians should practice value-based care rather than fee-for-service, and that care should be affordable. Nearly 90 percent believe a patient-physician relationship is important – a stat that should give telemedicine vendors pause regarding the ways in which they market their services directly to consumers, and to practices looking to meet their patients where they already are – online.

And speaking of affordable healthcare, the results of a year-long study of employees at two large companies don't bode well for the role healthcare price transparency tools will eventually play in helping American consumers become savvier cost-conscious patients. Just 11 percent of participating families used such a tool at least three times, and just 1 percent used it at least once – most being in the young, high-income, high-deductible bracket. The study's authors conclude that employers and payers should target marketing of these tools to groups with lower Internet use rates, particularly those who may also have lower levels of health literacy. I wonder if CMS has tried tying in the marketing of price transparency tools to Medicare services.
---
Other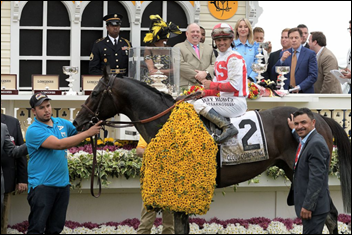 And I thought the phrase "cloud computing" was soooo 2013: American Thoroughbred Cloud Computing wins the Preakness Stakes – the second leg of the Triple Crown – unexpectedly beating out top contenders Always Dreaming and Classic Empire. His owners, hedge fund managers Seth Klarman and William Lawrence, chose his name "based upon their pattern of using terms from the finance industry to name their horses," according to Wikipedia. Other examples include Takeover Target and Currency Swap. (Diehard HIStalk fans may remember that "cloud" won a HISsies award in 2013 in the Most Overrated Technology category.)
---
Contacts
More news: HIStalk, HIStalk Connect.
Get HIStalk Practice updates.
Contact us online.
Become a sponsor.