Top News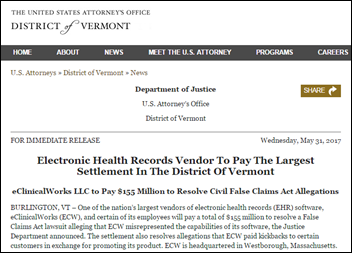 The DoJ announces that EClinicalWorks will pay $155 million to settle a federal False Claims lawsuit alleging that the Westborough, MA-based company misrepresented its EHR product and paid customers kickbacks for promoting it. Its website states that over 70,000 facilities run its software – including 125,000 physician and NP end users. The company and three of its founders will pay the settlement. Mr. H provides a more thorough analysis of the settlement (and the reader-reported events that preceded it) here.
---
Webinars
June 22 (Thursday) 1:00 ET. "Social Determinants of Health." Sponsored by Philips Wellcentive. Presenter: David Nash, MD, MBA, dean, Jefferson College of Population Health. One of the nation's foremost experts on social determinants of health will explain the importance of these factors and how to make the best use of them.
June 29 (Thursday) 2:00 ET. "Be the First to See New Data on Why Patients Switch Healthcare Providers." Sponsored by Solutionreach. As patients pay more for their care and have access to more data about cost and quality, their expectations for healthcare are changing. And as their expectations change, they are more likely to switch providers to get them met. In this free webinar, we'll look at this new data on why patients switch and what makes them stay. Be one of the first to see the latest data on why patients leave and what you can do about it.
July 11 (Tuesday) 1:00 ET.  "Your Data Migration Questions Answered: Ask the Expert Q&A Panel." Sponsored by Galen Healthcare Solutions. Presenters: Julia Snapp, manager of professional services, Galen Healthcare Solutions; Tyler Suacci, principal technical consultant, Galen Healthcare Solutions. This webcast will give attendees who are considering or in the process of replacing and/or transitioning EHRs the ability to ask questions of our experts. Our moderators have extensive experience in data migration efforts, having supported over 250+ projects, and migration of 40MM+ patient records and 7K+ providers. They will be available to answer questions surrounding changes in workflows, items to consider when migrating data, knowing what to migrate vs. archive, etc.
Previous webinars are on our YouTube channel. Contact Lorre for information on webinar services.
---
Announcements and Implementations

Nextech Systems develops single sign-on capabilities for its EHR and PM software, enabling users to automatically log in to Nextech Select when logging into Windows.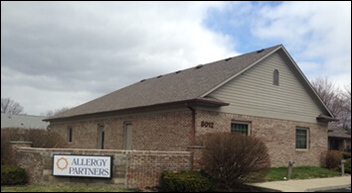 Skyland, NC-based Allergy Partners, a GE Centricity customer, will implement patient portal and billing software from Medfusion at its facilities across the country.
---
Acquisitions, Funding, Business, and Stock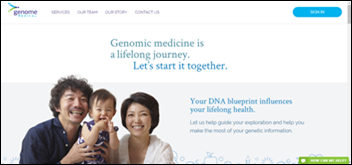 San Francisco-based Genome Medical launches its genetic consultation services with an undisclosed amount of Series A funding led by venture firm Canaan Partners. The company offers virtual consultations directly to consumers and as an outsourced service for physicians. CEO Lisa Alderson (Invitae), Robert Green, MD (Brigham and Women's Hospital) and Randy Scott (Invitae) founded the company last year.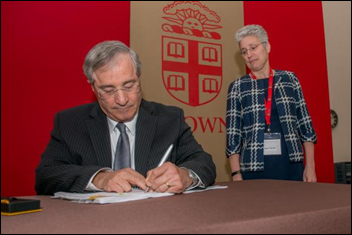 Brown University's Warren Alpert Medical School will fund the formation of Brown Physicians Inc., a Rhode Island-based nonprofit that will bring together six independent, academic physician practices eager to insulate themselves from the stranglehold of a healthcare landscape increasingly dominated by just a few health systems. The new organization will enable its 500-plus physician members to pool resources related to care coordination, research, and administrative needs.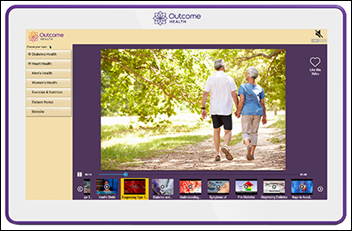 Digital patient education tech vendor Outcome Health raises $500 million in a Series A round led by Goldman Sachs. The Chicago-based company hopes the cash infusion will help it meet its goal of supporting 70 percent of all practices in the US by 2020; and expanding its customer base to include payers, pharmacies, clinical trials, and international markets. CEO Rishi Shah founded the company as ContextMedia in 2006 with President Shradha Agarwal while both were at Northwestern University.
---
People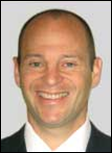 Michael Pollack (KBL) joins Rennova Health as interim CFO.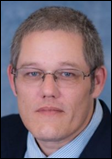 ClearHealth Quality Institute hires Doug Clarke (American Telemedicine Association) as executive director.
---
Telemedicine
The Alabama Dept. of Public Health will use a $139,650 Appalachian Regional Commission grant to build and install telehealth carts in 19 county health clinics. "The use of telehealth technology greatly eases the burden on patients in rural areas by eliminating the need to travel to see a doctor or specialist in one of our major metropolitan areas like Birmingham or Mobile," said Governor Kay Ivey during her announcement of the grant.
Researchers at the University of Alabama at Birmingham Lakeshore Foundation Research Collaborative prepare to launch a study to determine telemedicine's efficacy in treating patients with multiple sclerosis. Over 800 patients from Alabama and Mississippi – states that face a dearth of MS rehabilitation expertise – will be given tablets loaded with 36 exercises to perform at home. Organizers are eager to see if patient adherence and outcomes are similar to or better than those achieved in traditional clinic settings.
---
Government and Politics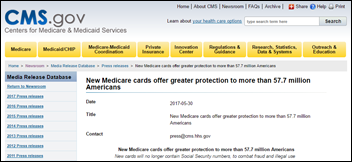 CMS releases more details about its identity theft-prevention plans to remove Social Security numbers from Medicare ID cards. Social Security-based Health Insurance Claim Numbers will be replaced by randomly generated Medicare Beneficiary Identifiers unique to each beneficiary. CMS will start mailing new cards in April 2018 in hopes of meeting the final replacement deadline of April 2019. Physicians will have nearly two years of transition, during which they can use both the old and new numbers.
---
Research and Innovation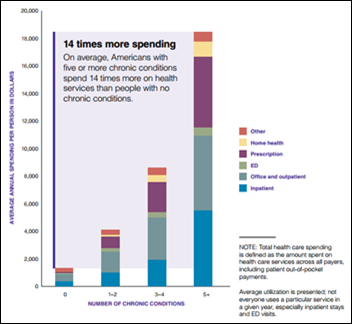 A 33-page RAND report outlines the hold chronic conditions have on patients (and their pocketbooks) in the US: As of 2014, sixty percent had at least one chronic condition, and forty percent had more than one. Older adults tended to have two or more diseases at the same time. Given their longer life spans, women are more likely then men to suffer from such disease states. The proliferation of such disease states has taken a toll on individuals, the collective health system, and the economy, as daily headlines and the figures above can attest. Statistics like these put in stark relief the need for preventative health services grounded in population health management programs that focus more on social determinants of health than the latest wearable device.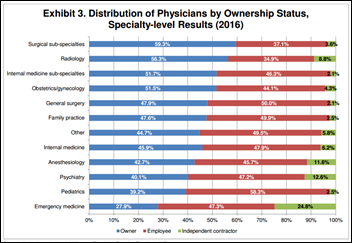 AMA digs into its latest Physician Practice Benchmark Survey to find that 47.1 percent of the 3,500 survey respondents own their own practice – the first time fewer than 50 percent of physicians have reported such a stat since the survey launched several decades ago. Nearly 56 percent work in practices owned by other physicians. Most continue to work in practices with 10 or fewer physicians.
---
Other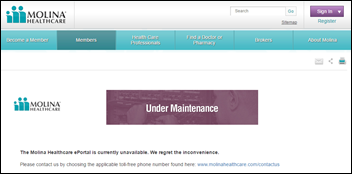 Managed care company Molina Healthcare shuts down its patient portal as it investigates a likely data breach. The breach was initially brought to its attention last month by an anonymous member who inadvertently discovered the ability to view the online medical claims of other members. The Long Beach, CA-based company made news several weeks ago when it fired CEO Mario Molina (son of the company's founder) – a move he attributes to his vocal criticism of Republican repeal-and-replace efforts.
---
Sponsor Updates
Blog Posts
---
Contacts
More news: HIStalk, HIStalk Connect.
Get HIStalk Practice updates.
Contact us online.
Become a sponsor.