Top News
HealthTap opens its first office in New Zealand to better serve the local Waikato District Health Board and its digital SmartHealth initiative, which launched last year with HealthTap's virtual care technology to better connect patients with local healthcare providers. The Palo Alto, CA-based company will also use the new location to sell regional employers on its HealthTap Compass product, a virtual consult package that also includes reminders, tips, and health management tools.

Anita Hogan (Hewlett Packard Enterprise) will head up the Asia-Pacific hub.
---
Webinars
June 22 (Thursday) 1:00 ET. "Social Determinants of Health." Sponsored by Philips Wellcentive. Presenter: David Nash, MD, MBA, dean, Jefferson College of Population Health. One of the nation's foremost experts on social determinants of health will explain the importance of these factors and how to make the best use of them.
June 29 (Thursday) 2:00 ET. "Be the First to See New Data on Why Patients Switch Healthcare Providers." Sponsored by Solutionreach. As patients pay more for their care and have access to more data about cost and quality, their expectations for healthcare are changing. And as their expectations change, they are more likely to switch providers to get them met. In this free webinar, we'll look at this new data on why patients switch and what makes them stay. Be one of the first to see the latest data on why patients leave and what you can do about it.
July 11 (Tuesday) 1:00 ET.  "Your Data Migration Questions Answered: Ask the Expert Q&A Panel." Sponsored by Galen Healthcare Solutions. Presenters: Julia Snapp, manager of professional services, Galen Healthcare Solutions; Tyler Suacci, principal technical consultant, Galen Healthcare Solutions. This webcast will give attendees who are considering or in the process of replacing and/or transitioning EHRs the ability to ask questions of our experts. Our moderators have extensive experience in data migration efforts, having supported over 250+ projects, and migration of 40MM+ patient records and 7K+ providers. They will be available to answer questions surrounding changes in workflows, items to consider when migrating data, knowing what to migrate vs. archive, etc.
Previous webinars are on our YouTube channel. Contact Lorre for information on webinar services.
---
Announcements and Implementations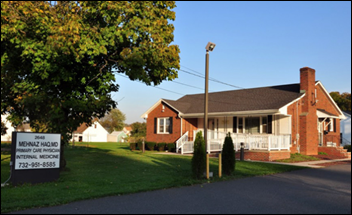 Internist Mehnaz Haq, MD (NJ) goes live on MTBC's cloud-based, voice-enabled TalkSoft EHR. The company brought in Amazing Charts founder Jonathan Bertman, MD in April to lead development and launch of the new technology.
SRS Health adds OBERD's patient-reported outcomes management capabilities to its data-collection platform.
Presagia Sports will integrate Privit's physical evaluation and health history registration software with its EHR for athletes, trainers, and sports medicine professionals.
---
Acquisitions, Funding, Business, and Stock

Heal begins offering its app-powered house calls in Washington, DC and parts of Northern Virginia. The company, which got its start in California, has hired Kari Scantlebury, MD (Inova Fairfax Hospital) as its first East Coast medical director.

Encoda will use an undisclosed amount of funding from Clearwell Group to expand its billing and analytics business. The Tampa, FL-based business plans to grow its sales and marketing team, focus on new product development, and look for acquisition opportunities. Its last purchase was in 2015, when it acquired Carrollton, GA-based Strategic Management Consultants.
---
Research and Innovation

I would if I could: A Fitbit study finds that seven-plus hours of sleep each night is best for health; fewer hours result in negative impacts to short-term memory, cell regeneration, and mood stability. The wearables company analyzed millions of hours of sleep data from several of its devices to determine that magic number. Results of the study are comparable to those achieved in a sleep clinic, leading head researcher Conor Heneghan to boldly pound the first nail into the sleep clinic coffin: "Fitbit has transformed what people can learn about their sleep habits by taking the ability to track sleep stages out of a lab and putting it on the wrist."
---
Telemedicine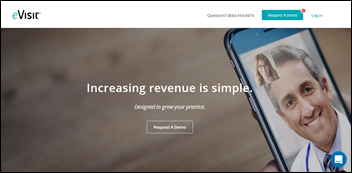 Mesa, AZ-based EVisit raises $2 million in a funding round led by Traeger Grills CEO Jeremy Andrus and venture capital firms Kickstart Seed Fund and Arizona Founders Fund. The company has raised $3 million since opening for business in 2013. It will use the financing to accelerate support, sales, and marketing efforts – a timely move given that the press section of its website hasn't been updated since January 2016.
In other HealthTap news, the company takes advantage of the recent passage of telemedicine-friendly legislation to launch its subscription service in Texas.
Occupational health provider US HealthWorks selects American Well to power its new USHW CareConnectNOW telemedicine service for employers.
---
Other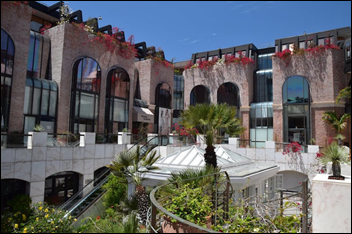 A plastic surgeon's office in Beverly Hills tries to pick up the pieces after a disgruntled ex-employee stole patient files, financial data, and photos of celebrity patients while in surgery, many of which she then shared via social media. Originally hired as a translator and driver for Zain Kadri, MD the former staffer convinced physicians and patients to let her sit in on surgeries, during which she surreptitiously took photos and videos. She is also thought to have been behind a break-in several weeks ago that saw all of the practice's digital files stolen.
---
Contacts
More news: HIStalk, HIStalk Connect.
Get HIStalk Practice updates.
Contact us online.
Become a sponsor.