Top News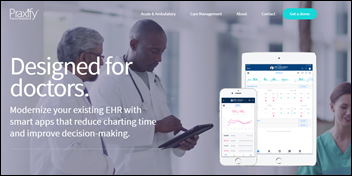 Athenahealth acquires Palo Alto, CA-based EHR optimization vendor Praxify Technologies for $63 million. Athenahealth will use the company's underlying natural-language processing and machine intelligence technology, thus far supported by a development team based in India, to bolster its cloud-based EHR and PM software.
---
Webinars
June 22 (Thursday) 1:00 ET. "Social Determinants of Health." Sponsored by Philips Wellcentive. Presenter: David Nash, MD, MBA, dean, Jefferson College of Population Health. One of the nation's foremost experts on social determinants of health will explain the importance of these factors and how to make the best use of them.
June 29 (Thursday) 2:00 ET. "Be the First to See New Data on Why Patients Switch Healthcare Providers." Sponsored by Solutionreach. As patients pay more for their care and have access to more data about cost and quality, their expectations for healthcare are changing. And as their expectations change, they are more likely to switch providers to get them met. In this free webinar, we'll look at this new data on why patients switch and what makes them stay. Be one of the first to see the latest data on why patients leave and what you can do about it.
July 11 (Tuesday) 1:00 ET.  "Your Data Migration Questions Answered: Ask the Expert Q&A Panel." Sponsored by Galen Healthcare Solutions. Presenters: Julia Snapp, manager of professional services, Galen Healthcare Solutions; Tyler Suacci, principal technical consultant, Galen Healthcare Solutions. This webcast will give attendees who are considering or in the process of replacing and/or transitioning EHRs the ability to ask questions of our experts. Our moderators have extensive experience in data migration efforts, having supported over 250+ projects, and migration of 40MM+ patient records and 7K+ providers. They will be available to answer questions surrounding changes in workflows, items to consider when migrating data, knowing what to migrate vs. archive, etc.
Previous webinars are on our YouTube channel. Contact Lorre for information on webinar services.
---
Announcements and Implementations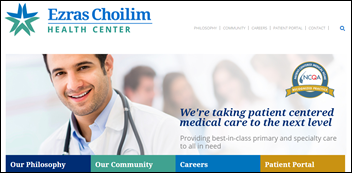 Ezras Choilim Health Center, an FQHC based on Westborough, MA, will roll out EHR, population health, and behavioral health-focused population care planning tools from EClinicalWorks to its 36 providers.
The Compliancy Group will package IMatrix's website marketing services alongside its HIPAA-compliance service for eye care providers.
---
Government and Politics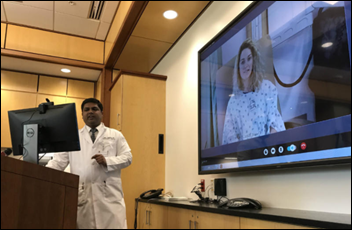 Vermont Governor Phil Scott passes legislation that requires payers to reimburse providers for telemedicine visits at rates comparable to in-person appointments.

Connecticut lawmakers sign into law a bill that mandates e-prescribing and calls for expanded data sharing between state agencies on opioid abuse and overdose deaths.
---
People

Ann Schnure (Consumer Health Connections) joins occupational health and urgent care provider Concentra as VP of the telemedicine business it launched in March.
---
Research and Innovation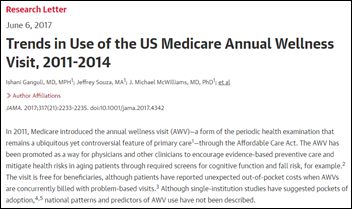 STAT takes a look at the financial and clinical impact the "free" annual Medicare wellness visit has had since it launched in 2011. Just 8 percent of eligible beneficiaries took advantage of the visit in 2011; that number crept up to 14 percent in 2014. The authors note that patients were more likely to take advantage if their practice was part of an ACO, and if they had one the year before. Many patients found that "free" wasn't free when they received bills for services rendered during the well visit that were eligible for billing. JAMA author and PCP Ishani Ganguli, MD believes that,
"… the reality of the visit can fall short of its intentions. The results in our JAMA paper tell us that the individuals getting the visits are more often those who are already well-connected to the healthcare system rather than the historically underserved, including certain minorities and Medicaid-eligible patients, who may be more likely to benefit from them. As we come up with more sophisticated ways to track aspects of patients' preventive care needs, an in-person visit dedicated to this purpose starts to feel obsolete."
---
Other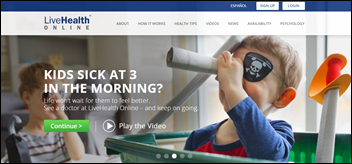 Beginning July 1, Blue Cross Blue Shield of Georgia will no longer cover ER visits it deems unnecessary, entering a very gray area that some critics say will lead to patients suffering from questionable symptoms to avoid the ER and resulting bills. "I have four children," says Medical Association of Georgia President Michael Palmisano, "and if there's an injury and it's hard to determine the pain they're experiencing, it's hard to determine whether to go to the emergency room or not. It [creates] that added stress because you're dealing with a loved one and you're putting parents in a very difficult situation." BCBSGA is pushing patients with non-life-threatening symptoms to instead head to the nearest urgent care or retail clinic, or to use its LiveHealth telemedicine app.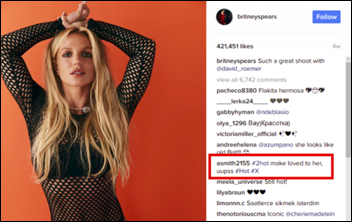 I'll stick to Twitter: Hackers thought to be part of the Turla cyber espionage group use the Instagram account of Britney Spears to hide test malware code.
---
Contacts
More news: HIStalk, HIStalk Connect.
Get HIStalk Practice updates.
Contact us online.
Become a sponsor.