Top News
Spry Health raises $5.5 million in a Series A round led by Grove Ventures. The Silicon Valley-based startup will use the financing to commercialize its Loop disease-management technology, which includes a wrist-worn vital signs monitor and analytics software to help providers better manage the care of patients with chronic conditions. Spry Health has grown from its two co-founders to 15 employees since launching in 2014. It is in the process of seeking FDA clearance for Loop.
---
Webinars
June 22 (Thursday) 1:00 ET. "Social Determinants of Health." Sponsored by Philips Wellcentive. Presenter: David Nash, MD, MBA, dean, Jefferson College of Population Health. One of the nation's foremost experts on social determinants of health will explain the importance of these factors and how to make the best use of them.
June 29 (Thursday) 2:00 ET. "Be the First to See New Data on Why Patients Switch Healthcare Providers." Sponsored by Solutionreach. As patients pay more for their care and have access to more data about cost and quality, their expectations for healthcare are changing. And as their expectations change, they are more likely to switch providers to get them met. In this free webinar, we'll look at this new data on why patients switch and what makes them stay. Be one of the first to see the latest data on why patients leave and what you can do about it.
July 11 (Tuesday) 1:00 ET.  "Your Data Migration Questions Answered: Ask the Expert Q&A Panel." Sponsored by Galen Healthcare Solutions. Presenters: Julia Snapp, manager of professional services, Galen Healthcare Solutions; Tyler Suacci, principal technical consultant, Galen Healthcare Solutions. This webcast will give attendees who are considering or in the process of replacing and/or transitioning EHRs the ability to ask questions of our experts. Our moderators have extensive experience in data migration efforts, having supported over 250+ projects, and migration of 40MM+ patient records and 7K+ providers. They will be available to answer questions surrounding changes in workflows, items to consider when migrating data, knowing what to migrate vs. archive, etc.
Previous webinars are on our YouTube channel. Contact Lorre for information on webinar services.
---
Announcements and Implementations
The Greenlawn, NY-based Compliancy Group adds a risk assessment feature to its HIPAA compliance software.
New York-based Healthix – the country's largest public HIE – works with EHR vendor Accumedic Computer Systems to develop an integration model that will allow Accumedic's behavioral healthcare end users to exchange data with the HIE.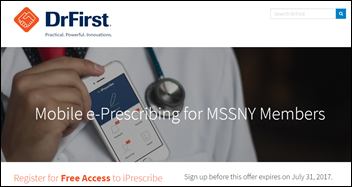 The Medical Society of the State of New York will offer its members complimentary access to DrFirst's e-prescribing and medication management app.
---
Acquisitions, Funding, Business, and Stock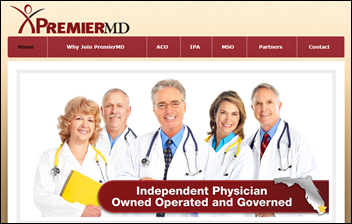 Genuine Health Group will acquire the Florida-based PremierMD Accountable Care Organization for an undisclosed sum. The ACO's 70 physicians will serve as GHG's launching pad into the business of helping physicians transition to value-based payment models. It plans to convert PremierMD to an Advanced Payment Model, and to recruit up to 1,000 MDs in the near future. Founder and CEO Joe Caruncho comes from HMO Preferred Care Partners.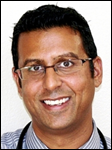 Pediatrician Rahul Parikh, MD offers his take on the promise an Uber-like business model might hold for healthcare, especially when it comes to providing care via on-demand, app-based methods like telemedicine:
"When Uber raises its prices (surge pricing, for example)," he contends, "customers may not like it, but they still use the service. In healthcare, on-demand services risk running into people's lack of willingness to pay more in an area where many are already paying bigger chunks of their income for insurance premiums and copays for doctor visits." He adds that, "By making it easy to see a doctor, you take away what in the long run still matters – seeing your own doctor. To that end, it would be better if those of us in the brick-and-mortar health care industry took a look at the tools being built in Silicon Valley and lowered the barrier for doctors to adopt with their own patients."
---
People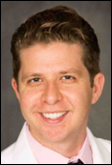 Pediatrician Sharief Taraman, MD (Children's Hospital of Orange County) joins childhood development screening software company Cognoa as VP of medical and clinical.

The New York Academy of Medicine names Judith Salerno, MD (Susan G. Komen) president. The academy's connection to health IT stems from its role as an evaluator of the CMS State Innovation Model, a four-year program that hopes to help New York PCPs deliver care in a more coordinated manner.
---
Sponsor Updates
EClinicalWorks will exhibit at The Private Healthcare Summit 2017 June 20 in London.
Blog Posts
---
Contacts
More news: HIStalk, HIStalk Connect.
Get HIStalk Practice updates.
Contact us online.
Become a sponsor.