Top News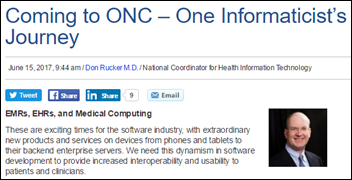 National Coordinator Don Rucker, MD emphasizes ONC's priority of working with stakeholders to address the "truly difficult challenges" of interoperability and software usability in his introductory blog post. Given his medical informatics background (he helped to create one of the world's first Windows-based EHRs during his time at Datamedic), it's no surprise he should have a special place in his heart for "care that is driven by multiple electronic data streams." Thankfully, he seems intent on adding transparency to the mix:
"We need to ensure that our policies reflect the goals of economic transparency and operational efficiency to lower both the cost of care and administrative costs. We will be working closely with our colleagues across the public and private sector and with Members of Congress to share that message. I want to empower people to shop for care and empower the healthcare market to be efficient without adding to our regulatory and policy 'stack.'"
---
Webinars
June 22 (Thursday) 1:00 ET. "Social Determinants of Health." Sponsored by Philips Wellcentive. Presenter: David Nash, MD, MBA, dean, Jefferson College of Population Health. One of the nation's foremost experts on social determinants of health will explain the importance of these factors and how to make the best use of them.
June 29 (Thursday) 2:00 ET. "Be the First to See New Data on Why Patients Switch Healthcare Providers." Sponsored by Solutionreach. As patients pay more for their care and have access to more data about cost and quality, their expectations for healthcare are changing. And as their expectations change, they are more likely to switch providers to get them met. In this free webinar, we'll look at this new data on why patients switch and what makes them stay. Be one of the first to see the latest data on why patients leave and what you can do about it.
July 11 (Tuesday) 1:00 ET.  "Your Data Migration Questions Answered: Ask the Expert Q&A Panel." Sponsored by Galen Healthcare Solutions. Presenters: Julia Snapp, manager of professional services, Galen Healthcare Solutions; Tyler Suacci, principal technical consultant, Galen Healthcare Solutions. This webcast will give attendees who are considering or in the process of replacing and/or transitioning EHRs the ability to ask questions of our experts. Our moderators have extensive experience in data migration efforts, having supported over 250+ projects, and migration of 40MM+ patient records and 7K+ providers. They will be available to answer questions surrounding changes in workflows, items to consider when migrating data, knowing what to migrate vs. archive, etc.
Previous webinars are on our YouTube channel. Contact Lorre for information on webinar services.
---
Announcements and Implementations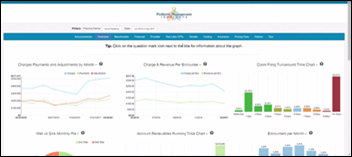 The Pediatric Management Institute develops an RCM reporting and analysis dashboard for pediatric practices and hospitals.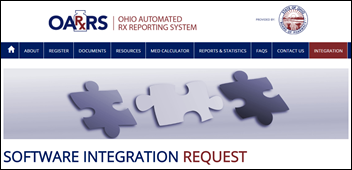 Medent adds Appriss Health's PMP Gateway tool to its EHR, enabling physician end users to more easily access state PDMPs at the point of care.
---
Acquisitions, Funding, Business, and Stock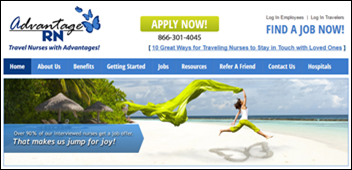 Boca Raton, FL-based healthcare staffing company Cross Country Healthcare will acquire West Chester, OH-based Advantage RN, an independent travel nurse staffing business, for $88 million. Advantage CEO Matt Price will stay on in a yet-to-be-determined role.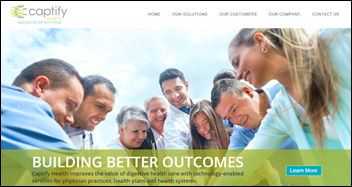 Practice management company Continuum Health acquires a controlling interest in Captify Health, a competitor serving digestive health providers.
---
People

Leonard Press, OD (Vision and Learning Center)  joins digital vision therapy company Eyecarrot Innovations as director of global education.
---
Telemedicine

HelloMD branches beyond its home base of California with the launch of its medical marijuana telemedicine service in New York.
A study of 402 patients in Norway suffering from headaches finds no difference in clinical outcome between those who received treatment via telemedicine and those who were seen in a doctor's office.
---
Government and Politics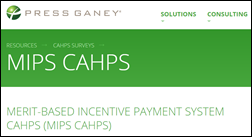 Press Ganey receives approval from CMS to administer its new MIPS CAHPS Survey from November 2017 to February 2018. The survey is an optional quality measure similar to the 2016 PQRS. Press Ganey is one of 16 approved vendors. Physicians must let CMS know which vendor they've chosen to contract with by September 19.
---
Research and Innovation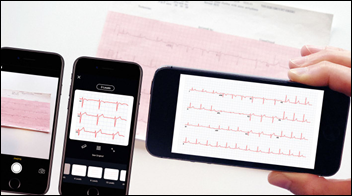 Toronto-based Figure 1 developers work with researchers at the University of Waterloo in Ontario to turn photos of electrocardiograms into digital data. The company's flagship app allows physicians to securely share patient photos and details for feedback from other physicians. The company hopes to eventually develop an algorithm that will help interpret ECG results.
A Bizmatics survey finds that physician practices that outsource RCM technology and services are twice as likely to receive a near 100-percent claim payment rate as those who attempt to manage billing in-house.
---
Other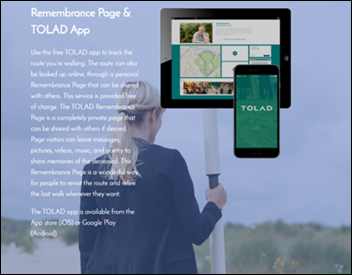 Dutch entrepreneurs create the Totem of Life and Death (TOLAD) to make the process of scattering a loved one's ashes "a more worthy and respectful ritual." The mobile urn, which dispenses ashes every time it is tapped on the ground, is accompanied by an app that tracks the predetermined route of mourners.
---
Contacts
More news: HIStalk, HIStalk Connect.
Get HIStalk Practice updates.
Contact us online.
Become a sponsor.