Top News
San Diego-based InteliScript rebrands to InteliSys Health in an effort to expand beyond its prescription pricing and benefits roots into a more comprehensive e-prescribing transparency platform that includes analytics and medication adherence tools. It's a somewhat quick change, given the company formally introduced its flagship product, Rx Stream , at HIMSS17 earlier this year.
---
Webinars
June 22 (Thursday) 1:00 ET. "Social Determinants of Health." Sponsored by Philips Wellcentive. Presenter: David Nash, MD, MBA, dean, Jefferson College of Population Health. One of the nation's foremost experts on social determinants of health will explain the importance of these factors and how to make the best use of them.
June 29 (Thursday) 2:00 ET. "Be the First to See New Data on Why Patients Switch Healthcare Providers." Sponsored by Solutionreach. As patients pay more for their care and have access to more data about cost and quality, their expectations for healthcare are changing. And as their expectations change, they are more likely to switch providers to get them met. In this free webinar, we'll look at this new data on why patients switch and what makes them stay. Be one of the first to see the latest data on why patients leave and what you can do about it.
July 11 (Tuesday) 1:00 ET.  "Your Data Migration Questions Answered: Ask the Expert Q&A Panel." Sponsored by Galen Healthcare Solutions. Presenters: Julia Snapp, manager of professional services, Galen Healthcare Solutions; Tyler Suacci, principal technical consultant, Galen Healthcare Solutions. This webcast will give attendees who are considering or in the process of replacing and/or transitioning EHRs the ability to ask questions of our experts. Our moderators have extensive experience in data migration efforts, having supported over 250+ projects, and migration of 40MM+ patient records and 7K+ providers. They will be available to answer questions surrounding changes in workflows, items to consider when migrating data, knowing what to migrate vs. archive, etc.
Previous webinars are on our YouTube channel. Contact Lorre for information on webinar services.
---
Announcements and Implementations

Primary care management company Tandigm Health selects Tabula Rasa Healthcare's MedWise Advisor medication risk management tool to help its network physicians better care for geriatric patients after discharge from the hospital.

EHR vendor ClinicTracker develops billing services tailored for behavioral health agencies.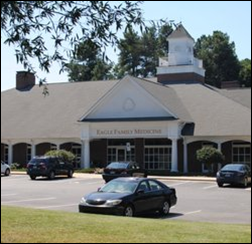 Eagle Physicians and Associates (NC) implements the Carequality Interoperability Framework through its EClinicalWorks EHR in an effort to share data more efficiently with local health systems using Epic.
Modernizing Medicine adds electronic prior authorization capabilities from CoverMyMeds to its EMA specialty-focused EHR.
---
People

Leah Binder (Leapfrog Group) joins Knowledge to Practice's Board of Directors.
---
Research and Innovation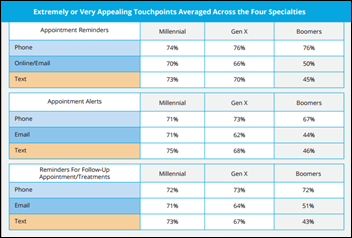 A Solutionreach survey of 2,100 patients across four specialties finds that 43 percent of Millenials, 44 percent of GenXers, and 20 percent of Baby Boomers are likely to look for new physicians within the next two to three years. Patients of all ages cite frustration with practice wait times, communication methods (or lack thereof), convenience, and the inability to easily make appointments as the top reasons for their desire to switch.
---
Telemedicine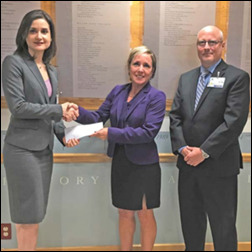 The Fulton County Public Health Department in New York will kick off a three- to five-month pilot telemedicine program next month at three affiliated locations to determine how effective virtual consults are in helping rural patients access care, and reducing ER visits and hospital readmissions. FCPHD will set up a network of telemedicine health stations across the county if its goal of a 25-percent reduction in such events is met.
An Advisory Board survey of nearly 5,000 consumers reveals that 19 percent have seen a physician virtually, and that 77 percent would consider doing so. Concerns that may be holding some consumers back include the quality of care, and the chance a virtual visit would need to be followed up with an in-person visit (likely leaving the patient feeling the virtual consult was a waste of time and money).
---
Contacts
More news: HIStalk, HIStalk Connect.
Get HIStalk Practice updates.
Contact us online.
Become a sponsor.