Top News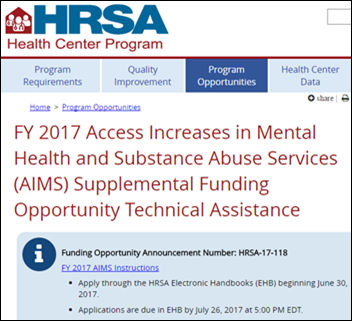 HHS will make $195 million available to community health centers this fall for the expansion of access to substance abuse and mental health services, particularly those focused on opioid addiction treatment. Funding will be used to hire additional staff, and purchase and leverage health IT – presumably the kind that helps physicians access state PDMPs. A separate $3 million grant will be made available to 12 organizations that provide such services in rural communities. Applications for funding are due July 26 and July 21, respectively.
---
HIStalk Practice Musings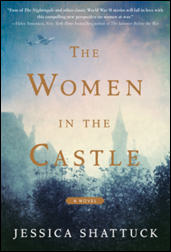 Reading: The Women in the Castle, by Jessica Shattuck. I devoured this historical novel about the widows of German resistors during World War II over a weekend, and am now on the hunt for Shattuck's other titles at my local library. The book is by no means a beach read, but is surprisingly easy to get through given the heavy subject matter. What's on your summer reading list? Any health IT-focused fiction I should read? Email me your top titles.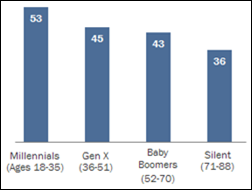 And speaking of libraries, they won't be going the way of the landline anytime soon. A recent Pew Research Center study found that nearly half of adults in the US have used a public library within the last 12 months, with Millenials reporting the most patronage. It's nice to know that I'm not the only one who appreciates the feel of a hardback book in my hands.
---
Webinars
June 29 (Thursday) 2:00 ET. "Be the First to See New Data on Why Patients Switch Healthcare Providers." Sponsored by Solutionreach. As patients pay more for their care and have access to more data about cost and quality, their expectations for healthcare are changing. And as their expectations change, they are more likely to switch providers to get them met. In this free webinar, we'll look at this new data on why patients switch and what makes them stay. Be one of the first to see the latest data on why patients leave and what you can do about it.
July 11 (Tuesday) 1:00 ET.  "Your Data Migration Questions Answered: Ask the Expert Q&A Panel." Sponsored by Galen Healthcare Solutions. Presenters: Julia Snapp, manager of professional services, Galen Healthcare Solutions; Tyler Suacci, principal technical consultant, Galen Healthcare Solutions. This webcast will give attendees who are considering or in the process of replacing and/or transitioning EHRs the ability to ask questions of our experts. Our moderators have extensive experience in data migration efforts, having supported over 250+ projects, and migration of 40MM+ patient records and 7K+ providers. They will be available to answer questions surrounding changes in workflows, items to consider when migrating data, knowing what to migrate vs. archive, etc.
Previous webinars are on our YouTube channel. Contact Lorre for information on webinar services.
---
Announcements and Implementations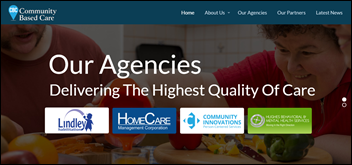 Community Based Care (NC) selects documentation software from Therap Services. CBC will use the technology to more easily transmit intellectual and developmental disability services data from its subsidiaries to the North Carolina Health Connex HIE.
---
Acquisitions, Funding, Business, and Stock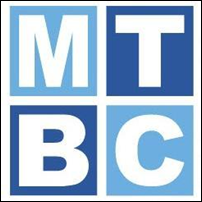 EHR and PM vendor MTBC expects to generate $6.5 million from a $7.4 million public offering of nearly 300,000 shares that will close on June 28. The Somerset, NJ-based company will no doubt use the extra capital to continue roll out of its new WebSoft platform, which went live several weeks ago and is set to replace the company's legacy system within the next two months.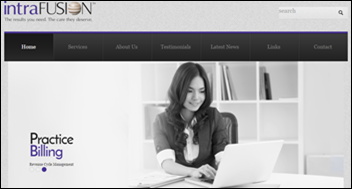 McKesson Specialty Health will acquire IntraFusion – a practice management company focused on office-based infusion centers – for an undisclosed sum.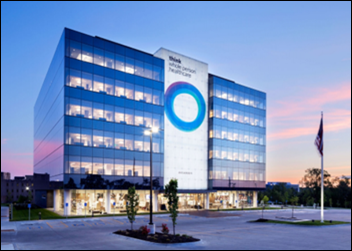 Blue Cross Blue Shield of Nebraska increases its stake in Think Whole Person Healthcare to become a majority owner. The payer has invested nearly $37 million in the physician-led clinic since 2013, nearly two years before it officially opened its doors in Omaha. Founding Think CEO Fergus Hoban left the company last month after a round of layoffs, management changes, and underwhelming use of the clinic's in-house robotic pharmacy to pursue an unaffiliated, though similarly named venture. Think USA will offer physician practices help in setting up a value-based care model that includes embedded pharmacists, care coordinators and, eventually, new clinics. I interviewed Think's CMO, John Jacobsen, MD last year. He indicated that while the clinic's operating model was indeed an experiment, it is one that the company would likely try to replicate at other locations in Nebraska.
---
Government and Politics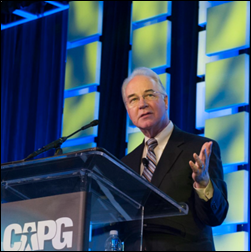 HHS Secretary Tom Price, MD stresses that his team is in listening mode when it comes to restoring trust between physicians and the government after his keynote at the CAPG annual conference. He emphasized the need for MDs to drive healthcare policy, adding that, "You're the ones that are the true source of ingenuity and innovation that have made our healthcare system the envy of the world in so many, many ways."
---
Research and Innovation
A study of 500 FQHCs selected as demonstration sites for the adoption of primary care medical home care models finds that leveraging patient registries, EHRs, and other team-based strategies and services resulted in greater access to care, but did reduce utilization of specialists or acute care. Some quality measures did improve, particularly for diabetic patients. Medicare expenditures – $6 per enrolled beneficiary – were deemed insufficient to cover the cost of additional staff and, presumably, software.
---
Other
The local paper looks at competing HIE efforts in Connecticut. Both the state and the Connecticut State Medical Society have efforts underway. CSMS, which has already hired an HIT officer, will likely be the first to go live. CSMS has licensed an HIE system developed in Kansas, while the state, still in a discovery phase, is looking at systems developed in Michigan and Maryland. Both will likely compete for subscription revenues.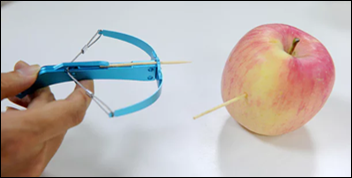 Fidget spinners are so two months ago: The latest toy craze in China seems to be mini-crossbows that can fire toothpicks, needles, and nails. Parents have called for a nationwide ban. It reminds me of those toys hawked by crooked toy manufacturer Irwin Mainway.
An oldie but goodie. H/T to @KBDeSalvo for the alert.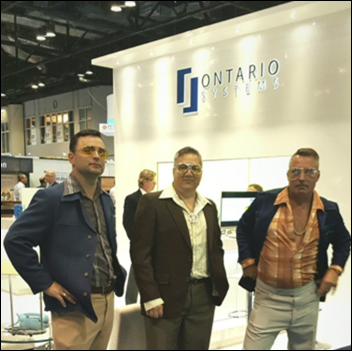 And they say the booth babe phenomenon is dead: HFMA's annual conference gets into full swing today in Orlando. I have attended in years past and always found it to be far more pleasant than HIMSS – easier to traverse, easier to manage meetings, and a general sense of laidback-ness that is obviously in full swing. If you're walking the show floor tomorrow and hear of anything that might interest physician practices, let me know.
---
Contacts
More news: HIStalk, HIStalk Connect.
Get HIStalk Practice updates.
Contact us online.
Become a sponsor.