Top News
The Rhode Island Medical Society is among a number of medical groups that oppose legislation intended to allow law enforcement to access the state's PDMP. Currently, law enforcement officials must obtain a search warrant before accessing the the digital database of prescription painkillers. If passed, the bill – which will be voted on today – would require investigators to request access via a Rhode Island Health Department employee.
The medical society and other like-minded associations believe such access – already given to law enforcement in 30 other states – would infringe on patient privacy. They emphasized in written testimony earlier this year that the database is "a tool for healthcare, not law enforcement" and "undermines efforts to address the opioid crisis as a medical issue rather than a criminal one.″
---
Webinars
June 29 (Thursday) 2:00 ET. "Be the First to See New Data on Why Patients Switch Healthcare Providers." Sponsored by Solutionreach. As patients pay more for their care and have access to more data about cost and quality, their expectations for healthcare are changing. And as their expectations change, they are more likely to switch providers to get them met. In this free webinar, we'll look at this new data on why patients switch and what makes them stay. Be one of the first to see the latest data on why patients leave and what you can do about it.
July 11 (Tuesday) 1:00 ET.  "Your Data Migration Questions Answered: Ask the Expert Q&A Panel." Sponsored by Galen Healthcare Solutions. Presenters: Julia Snapp, manager of professional services, Galen Healthcare Solutions; Tyler Suacci, principal technical consultant, Galen Healthcare Solutions. This webcast will give attendees who are considering or in the process of replacing and/or transitioning EHRs the ability to ask questions of our experts. Our moderators have extensive experience in data migration efforts, having supported over 250+ projects, and migration of 40MM+ patient records and 7K+ providers. They will be available to answer questions surrounding changes in workflows, items to consider when migrating data, knowing what to migrate vs. archive, etc.
Previous webinars are on our YouTube channel. Contact Lorre for information on webinar services.
---
Acquisitions, Funding, Business, and Stock
Buffalo, NY-based payer Independent Health forms Evolve Practice Partners to help physician group members of its Primary Connection program transition to value-based care models. The new organization will help 200 physicians across 33 practices manage contracts, benchmark quality, cost, and performance metrics, analyze data, and manage administrative costs.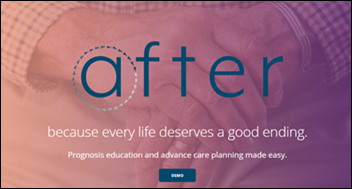 End-of-life planning software startup After prepares to launch this August. Founded by Maggie Norris earlier this year, the technology aims to help dying patients and their caregivers access and organize healthcare and legal forms, and coordinate care requests in a compassionate way. "No one likes talking about death and dying, even if it's your job to have conversations with patients about death and dying," says Norris. "A lot of times physicians wait for families and patients to come to them with questions. The problem with that is the first stage of grief is denial. How do you make this conversation happen more often and [make it] easier and more accessible? There's this empty space there, and we're trying to fill it with software."
---
Announcements and Implementations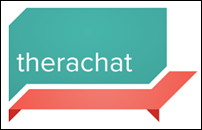 TheraChat adds new features to its smart journaling tool and accompanying app for mental health providers and patients including an analytics dashboard; secure direct messaging; and emotion, anxiety, and distress tracking.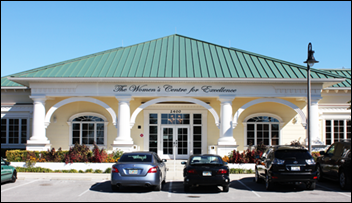 Women's Care Florida roll outs the Healow Mom app from EClinicalWorks across its 62 locations. The app enables expectant mothers to track their pregnancy and communicate with their OB/GYNs, who in turn can access the data from their ECW EHR.
Altruis adds Orb Health's chronic care management solutions to its RCM software and services.
NetDirector integrates Health Logix's patient onboarding and follow-up software with its HealthData Exchange, which passes health data to a physician's EHR and PM system.
---
Telemedicine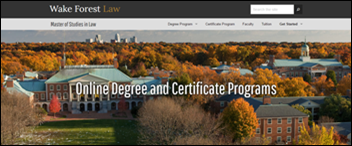 In Winston-Salem, NC, Wake Forest University will offer an online telemedicine course this fall as part of its law degree and certificate program. Designed for professionals who don't necessarily need to practice law, the class will help students "recognize the risks inherent in the provision of telehealth services, and analyze how each of the relevant stakeholders can mitigate risk while improving patient-care and access." It is the first course of its kind in the US.
---
Other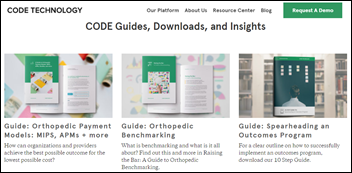 Code Technology, an aggregator of orthopedic patient-reported outcomes, develops a resource center dedicated to helping providers set up orthopedic PRO programs. The center includes material related to PRO measures, orthopedic registries, and professional associations; plus guides related to understanding PROs, orthopedic benchmarking, and Alternative Payment Models.
---
Contacts
More news: HIStalk, HIStalk Connect.
Get HIStalk Practice updates.
Contact us online.
Become a sponsor.