Top News
FDA Commissioner Scott Gottlieb, MD announces the voluntary Pre-Cert for Software Pilot Program, which seems to be a "fast lane" assessment and vetting process for digital health apps that, unlike more traditional medical devices, require updates and upgrades. Pre-certified companies will eventually be able to submit less information (some none at all) than is typically required before marketing their product. Companies interested in participating in the program can begin submitting statements of interest August 1.
---
Webinars
None scheduled soon. Previous webinars are on our YouTube channel. Contact Lorre for information on webinar services.
---
Acquisitions, Funding, Business, and Stock

Amazon seems to be assembling a team devoted to formally upping its presence in the health IT space; one that, for now, seems to be separate from the health and life sciences efforts of AWS. Dubbed "1492," CNBC reports the Seattle-based group will initially focus on products and services related to EHR data and telemedicine, as well as creating apps for existing products like Echo.

Remote cardiac monitoring startup Signature Medical closes a $2.5 million Series A round led by Riot Ventures, Bose, and parent company Allied Minds. The company is working to refine its flagship AcoustiCare wearable, which uses proprietary acoustic and AI technology.
---
Announcements and Implementations

Privia Health doubles the size of its network in Georgia, increasing to 150 physicians since Privia Medical Group – Georgia launched in 2015. The Arlington, VA-based clinically integrated practice management company operates in six states, and has signed up 1,600 physicians since opening for business 10 years ago.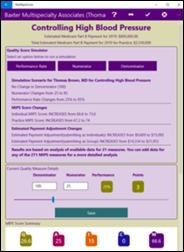 MyMipsScore adds a MIPS score simulation tool to its MIPS calculation app. Simulations can be run based on target performance rates for any of the program's 217 quality measures.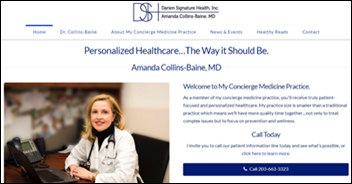 Specialdocs Consultants helps PCPs in Connecticut transition to concierge practice models. Matrix Personalized Medicine, Darien Signature Health, and Glenville Medical Concierge Care make up the 6,000-plus such practices operating in the US today.
---
Research and Innovation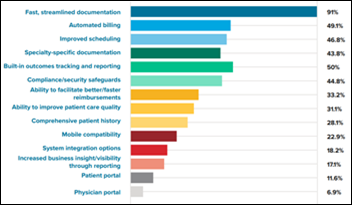 A WebPT survey of 5,200 rehabilitation therapists finds efficient documentation to be the most important feature of the 56.5 percent of those that use medical record software. Perhaps it's because I live in a health IT bubble, but I find it surprising that 16 percent of surveyed therapists still document only on paper. Top overall challenges include burdensome documentation, declining reimbursement, and payer and government regulations.
---
Other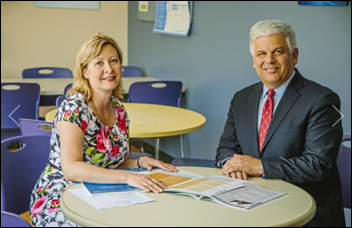 The local paper looks at educational outreach programs led by companies like Alosa Health and Axial Healthcare that help physicians and pharmacists better understand their opioid prescribing habits and rates recommended by the CDC. "We're not out there to chastise them," says Melissa Jones, RN of Alosa Health. "It's a discussion. We're a sounding board." Reps like Jones may visit three to five practices a day, all in the name of promoting safe opioid prescribing practices, including alternatives.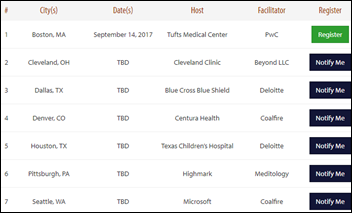 HITRUST debuts the Community Extension Program to help providers all of types and sizes improve cybersecurity practices via the alliance's assessments and programs. The free program will offer collaborative town hall events in 50 cities over the next year.
---
Contacts
More news: HIStalk, HIStalk Connect.
Get HIStalk Practice updates.
Contact us online.
Become a sponsor.