Top News
Athenahealth CEO Jonathan Bush announces that he will give up his roles of chairman and president as part of $100 million in cost-cutting moves that will be undertaken to improve profitability. The plan, which will include finding replacements for Bush's vacated roles and a new independent board director (not to mention the still vacant CFO position), comes just three months shy of activist investor Paul Singer taking a 9.2 percent stake in the company.
---
Webinars
None scheduled in the coming weeks. Previous webinars are on our YouTube channel. Contact Lorre for information on webinar services.
---
Announcements and Implementations
Provider enrollment and credentialing services company Stat MedCare Solutions selects Delivery Trust secure email services from Identillect Technologies. (Interesting fact: Stat is not an acronym as I initially believed, but rather is from the Latin word statim, which means "instantly" or "immediately.")
---
Acquisitions, Funding, Business, and Stock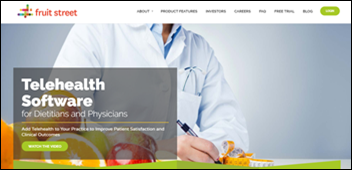 New York City-based Fruit Street Health raises $3 million in a round led by board member Jeremy Tucker, MD. The company, which has raised $8.4 million over the last three years, will use the capital to continue development of its Diabetes Prevention Program-focused digital health offerings, hire additional dieticians, and grow its commercial health plan business.
Patient relationship management vendor Solutionreach joins Athenahealth's More Disruption Please program.

VillageMD launches in Northern Indiana, counting Family Medical and Wellness Center among the initial members of its new primary care practice management network. The company expanded its services in Georgia earlier this month.
NextGen will acquire population health management-focused analytics company EagleDream Health for $26 million. Expected to close this quarter, the agreement marks the second acquisition for NextGen this year; it acquired mobile physician documentation vendor Entrada in April for $34 million. Prior to founding EagleDream in 2014, CEO Betty Rabinowitz, MD served as medical director of the University of Rochester's Center for Primary Care. EagleDream will maintain its headquarters in Rochester, NY and Rabinowitz will play a key leadership role in the blended organization.
---
People

Remote vision monitoring company Notal Vision hires Susan Orr, OD (Janssen Pharmaceuticals) as CMO and VP of medical affairs.
---
Research and Innovation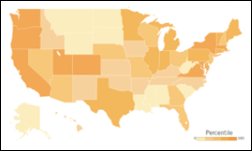 Massachusetts, Washington, Maryland, California, and Delaware take the top spots in a new think tank report highlighting states best positioned to encourage and enable data-driven innovation. The Center for Data Innovation looked at each state's publicly available datasets, digital infrastructure, and number of open data companies and number employed. The top states have all demonstrated a commitment to promoting the implementation of health IT, among other benchmarks.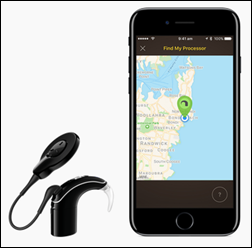 Cochlear updates its hearing-aid implant processor to give users wireless access to their iPhones, meaning that whatever sound is coming from the device is now streamed directly to the ear. Users can also control and customize the sound from their phone without having to download a separate app.
---
Other

Women's Health Care Group of PA notifies patients of a May security breach caused by a computer virus on a server at one of its 45 locations. The ensuing investigation revealed that hackers had access to the server as far back as January. The breach seems to have had a ransomware component, though WHCG's notification only refers to virus-encrypted files. The group restored records from back ups and has found no evidence of compromised PHI.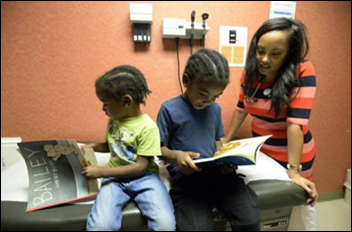 I love this: The local paper covers the growing popularity of Reach Out and Read programs at clinics in North Carolina. The national program partners with pediatricians to encourage them to "prescribe" books to improve literacy, encourage kids to put down devices, and engender a love of reading. The prescription includes reading and talking about a book during appointments, after which the patient gets to take the book home.
---
Contacts
More news: HIStalk, HIStalk Connect.
Get HIStalk Practice updates.
Contact us online.
Become a sponsor.