Top News
President Trump declines to issue a state of emergency related to the opioid crisis, despite the recommendations of an interim report authored by a special commission on the crisis chaired by New Jersey Governor Chris Christie. Instead, the administration will tackle the problem through a developing strategy that will involve a number of federal departments and local resources including healthcare providers, law enforcement, community organizations, patients and their families. HHS Secretary Tom Price, MD shared the news during a Q&A after his briefing on the epidemic with President Trump and the First Lady. He reiterated that the president will give it all the attention it deserves: "The President certainly believes that we will treat it as an emergency – and it is an emergency. When you have the capacity of Yankee Stadium or Dodger Stadium dying every single year in this nation, that's a crisis that has to be given incredible attention, and the President is giving it that attention."
---
Webinars
None scheduled soon. Previous webinars are on our YouTube channel. Contact Lorre for information on webinar services.
---
Announcements and Implementations
Gettysburg Diagnostic Imaging (PA) selects RCM and PM software and credentialing services from Healthcare Administrative Partners.
Integra Connects will offer Community Oncology Medical Home program triage pathways for first responders and nurses from Innovative Oncology Business Solutions as part of its Oncology Care Model and population health solutions for oncology practices.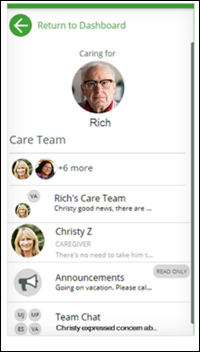 The Rhode Island Primary Care Physicians Corp. – an IPA comprised of over 350 PCPs and specialists – will pilot Seniorlink's Vela care coordination and communication technology for providers, caregivers, patients, and family members over a six-month period. The success of the pilot, which will enroll 500 patients, will be based on patient satisfaction, the ability of providers to communicate with patients, medication reconciliation, ED utilization, and ease of access to advance directives.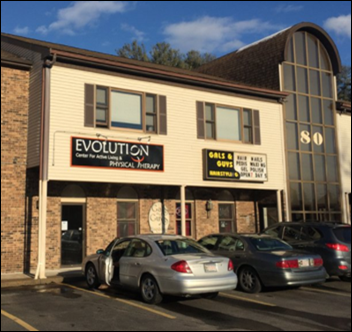 Evolution Physical Therapy (CA) adds EWellness Healthcare's tele-physical therapy services (including live and on-demand PT regimens) at its four clinics in Los Angeles.
---
Government and Politics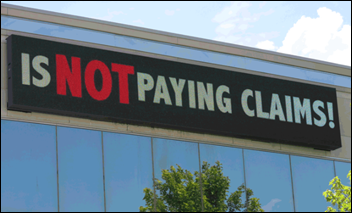 Physicians in Colorado cry foul thanks to a new Medicaid reimbursement system that, since undergoing an upgrade in March, has routinely rejected claims it previously accepted. State officials have pointed to user enrollment error as the cause of delayed payments. Providers like Charles Hanson, MD – who is still waiting on $100,000 in reimbursement – aren't taking the situation lying down. The large LED sign on his office building now reads, "Newsflash! Medicaid is NOT paying its claims."
The Illinois Blockchain Initiative will work with Hashed Health on a pilot that will test the ways in which blockchain can streamline and securely automate the process of approving and obtaining multistate and interstate licensures.
---
Telemedicine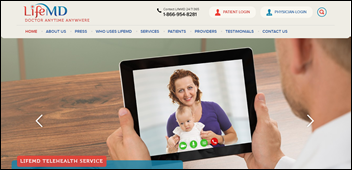 Population health management company ApolloMed takes a minority equity stake in Boynton Beach, FL-based telemedicine hardware and software startup LifeMD. ApolloMed CEO Warren Hosseinion, MD will join LifeMD's Board of Directors. ApolloMed will likely extend LifeMD's virtual consult capabilities to its customers, which include ACOs, IPOs, and home health providers.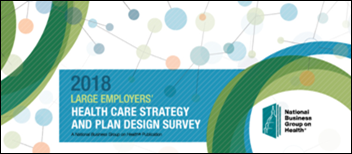 Nearly 100 percent of employers will make telemedicine services available to their employees in 2018, according to a National Business Group on Health survey of 148 large employers that offer health benefits to a combined 15 million employees and their families. Just over half will offer telemedicine for behavioral health. The ubiquitous interest in the technology comes at a time when these same employers expect to see a 5-percent increase in benefit costs for the fifth year in a row, according to NBGH.
---
Other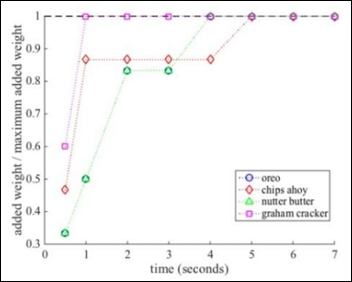 Because this is important: This article highlights the science behind the discovery of optimal dunking time for an Oreo cookie. (Spoiler alert: It's about three seconds.) Utah State University's Splash Lab conducted the determining tests. The team has also assessed the insulating properties of bears, the physics of the perfect skipping stone, and the fluid dynamics of urinal splashback (because that, too, is important).
---
Sponsor Updates
Aprima will host its annual user conference August 18-20 in Dallas, TX.
Nordic publishes a podcast titled "Why change management is critical to a successful EHR transition."
EClinicalWorks announces that users of its EHR have exchanged two million documents in the past 12 months through the Carequality Interoperability Framework.
Blog Posts
---
Contacts
More news: HIStalk, HIStalk Connect.
Get HIStalk Practice updates.
Contact us online.
Become a sponsor.