Top News
Phil, a San Francisco-based prescription delivery service, raises $10 million in a Series A round of funding led by Crosslink Capital. Phil has developed technology that automates communication between patients, physicians, pharmacists, and payers to ensure timely deliver of medications and improve adherence. The company, which partnered with telemedicine vendor Lemonaid Health earlier this year, will use the investment to expand its pharmacy network and double its staff by 2018.
---
HIStalk Practice Musings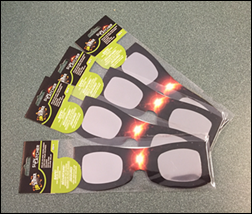 Eclipse fever seems to be skyrocketing as everyone prepares for Monday's event. Case in point: Supply of protective eyeglasses has dwindled, and prices have commensurately skyrocketed. Thankfully, I know a guy who knows a guy. Now, I just need to check and see if the manufacturer of the lenses I bought on the black market are indeed approved by the American Astronomical Society. (You can find their list of approved vendors here.) I'll be venturing about an hour and a half from home in an attempt to immerse myself in the path of totality. I'll be interested to see if I do indeed encounter the traffic nightmare many seem to think will occur. Hopefully the atmosphere of wherever I end up will be festive rather than frustrated. How will you view the eclipse in your area? Feel free to share your eclipse party plans in the comments below.
---
Webinars
None scheduled in the coming weeks. Previous webinars are on our YouTube channel. Contact Lorre for information on webinar services.
---
Announcements and Implementations
Rio Grande Valley Health Alliance (TX) goes live on care coordination, remote patient monitoring, and telemedicine software from Reliq Health Technologies across its ACO, which includes 15 independent primary care practices and 17 physicians.
---
Telemedicine

A study of 195 Parkinson's patients finds virtual consults to be just as effective as in-office visits with regard to quality of care, quality of life, caregiver burden, and patient and neurologist satisfaction. Fifty-five percent of patients preferred the virtual consults over office visits, likely due to the fact that, on average, they saved an average of 169 minutes and 100 miles of driving. The study's authors note that the biggest barrier to offering telemedicine visits to Parkinson's patients is a lack of Medicare reimbursement – a situation they hope will change as the telemedicine component of the 21st Century Cures Act evolves.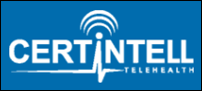 Des Moines, IA-based Certintell receives the final installment of an $850,000 seed round of funding from Prairie Crest Capital. Founded and led by former Genentech sales and marketing rep Ben Lefever, the telemedicine company is focused on providing its services to FQHCs and other providers that care for Medicaid patients. It plans to next focus on developing a mobile app.
---
People

The Strategic Health Information Exchange Collaborative hires Kelly Hoover Thompson (Pennsylvania Dept. of Health) as CEO.
---
Research and Innovation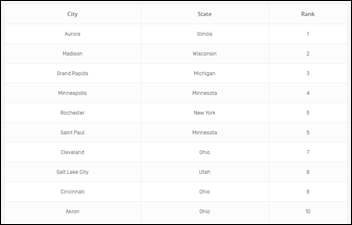 Aurora, IL, Madison, WI, and Grand Rapids, MI take the top spots in the latest Vitals Access to Pediatric Care report, which looked at pediatrician availability and patient-reported metrics like provider ratings, ease of getting an appointment, and wait times. Practices in the highest-ranking cities reported wait times of under 13 minutes, well below the national average of nearly 19 minutes. Bottom-performing cities (predominantly found in Texas and California) make their patients wait upwards of 30 minutes.
---
Other

New Jersey Academy of Family Physicians President Peter Carrazzone, MD takes umbrage at the amount of blame being heaped on physicians' shoulders for the opioid epidemic. In the local paper, he points to physician willingness to check the state's PDMP, but a lack of follow-up when physicians report suspected "doctor shopping." "You can download a form," he says, "you fill it in, you send it to a faceless computer and time passes. You don't know what's happening. I really think there should be a more proactive support, maybe some sort of hotline where you could … have a direct person to talk to. Doctors in today's world have layers and layers of protocols being added to our normal work, and it becomes a little overwhelming. The doctor is not the enemy here. It's the patients that have addiction problems that are abusing the system."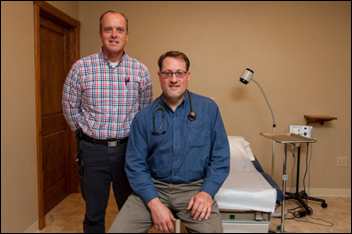 The New York Times paints an interesting picture of the progress Aledade is helping independent physicians make in the areas of preventive care and hospital readmissions. Though the Bethesda, MD-based company, formed by former National Coordinator Farzad Mostashari, MD in 2014, prides itself on helping practices transform with technology, its software is "the least interesting thing it does." It's the way in which it helps practices implement and use that technology in unobtrusive and workflow-friendly ways that seems to really win the company customers (which as of late has also included payers interested in its ACO services). "We're very comfortable in our model," Mostashari says.
---
Contacts
More news: HIStalk, HIStalk Connect.
Get HIStalk Practice updates.
Contact us online.
Become a sponsor.