Top News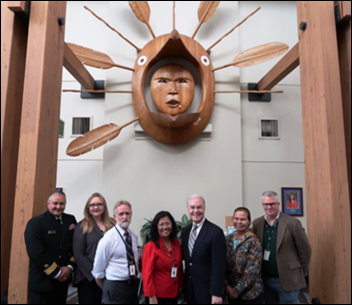 On his way to China, HHS Secretary Tom Price, MD tours several tribal health facilities in Alaska to better understand the successes and challenges involved in delivering care to Alaska Natives. Price lauded the delivery model of the Southcentral Foundation, which provides integrated primary and mental health care on one campus via a unique model that sees providers moving from patient to patient, rather than the other way around. The region's remote terrain prompted discussion of the struggles many patients find in accessing care. Telemedicine – and the money necessary to implement it and offer reimbursement for it – must have surely come up. Alaska is no stranger to the promise of virtual visits. It has passed telemedicine-friendly legislation over the last several years, and is home to the National Telehealth Technology Assessment Resource Center. Housed within the Alaska Native Tribal Health Consortium, the center is one of several set up across the country to help local providers understand and implement telemedicine services.
---
HIStalk Practice Musings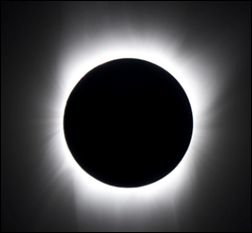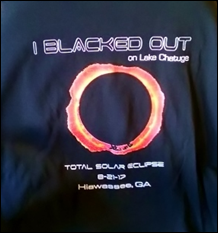 The nearly two-and-a-half minutes of eclipse totality I experienced yesterday were indeed amazing. I traveled a bit further north than originally planned, owing to a friend who extended an invite to hunker down the night before at a cabin in North Georgia. Watching a crescent sun transform into what for me will likely be a once-in-a-lifetime total solar eclipse experience was breathtaking. I enjoyed experiencing it with other people in a public viewing area. That the area was on the shores of Lake Chatuge, on a nearly cloudless day, made it even more memorable. Other than the extra 20 minutes of traffic I faced driving home, my only regret is not snagging a commemorative T-shirt.
---
Webinars
September 13 (Wednesday) 1:30 ET. "How Data Democratization Drives Enterprise-wide Clinical Process Improvement." Sponsored by: LogicStream Health. Presenter: Katy Jones, program director of clinical support, Providence Health & Services. Providence is demonstrating positive measurable results in quality, outcomes, and efficiency by implementing clinical process improvement solutions in arming operational and clinical stakeholders with unlocked EHR data. Providence's army of process engineers use their self-service access to answer questions immediately instead of waiting for reports to be written and double checked for possibly inaccurate information. The presenter will describe practical applications that include antibiotic stewardship, hospital-acquired infections, and comprehensive knowledge management.
Check out Vince and Frank's brutally honest presentation on "Allscripts' 'Repeal and Replace' of McKesson's EIS." It's been viewed nearly 500 times since we posted it late last week.
---
Announcements and Implementations
Allscripts launches eParticipate, a service that enables eligible providers to conduct clinical research trials within their own four walls through a partnership with Elligo Health Research. Professional, TouchWorks, and Sunrise EHR customers will have access to trials in the areas of gastroenterology, neurology, pain, urology, pulmonology, and women's health.
Higi will combine health screening data from its retail health kiosks with clinical, claims, and genomic data synchronized by Interpreta to give providers and payers deeper insight as they move forward with patient care plans.
---
Acquisitions, Funding, Business, and Stock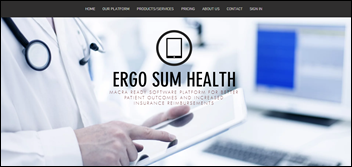 SilverVue looks to expand beyond the world of post-acute care search technology with the acquisition of Ergo Sum Health. The Sandy, UT-based company has rebranded ESH's MACRA software, consulting, and compliance services as Check. Terms of the deal were not disclosed.
---
People
David Schloss (Caladrius Biosciences) joins Teladoc in the new role of chief human resources officer.
Pivot Point Consulting hires Zack Tisch (Nordic) to take on the role of consulting services executive.
---
Government and Politics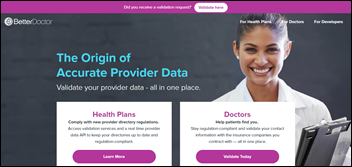 The Washington Health Benefit Exchange selects San Francisco-based BetterDoctor to collect and verify provider data listed on its Healthplanfinder insurance marketplace, which will launch with a new look and easer to use interface when open enrollment kicks off this November.
---
Telemedicine

The CDC approves Fruit Street Health to offer its Diabetes Prevention Program to patients via group video calls with registered dieticians. Fruit Street will also issue DPP participants Fitbits, wireless scales, and an accompanying app to help users share and track their progress.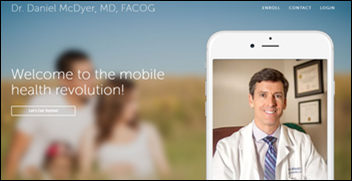 Daniel McDyer, MD offers EpicMD's telemedicine services to his patients at Florida Woman Care of Jacksonville (FL).
---
Other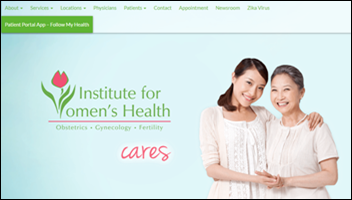 The Institute for Women's Health (TX) notifies patients of a keylogger virus that was installed June 5, discovered July 6 and removed July 11. The virus apparently tracks and records every click made within a computer system, potentially giving hackers access to passwords, financial information, health data, and other personal details. IWH is jumping through all of the necessary hoops – reporting the incident to HHS, offering identity theft protection services, etc. All this despite the fact that the practice had installed network filtering and security monitoring, firewalls, antivirus software, and password protection before the virus hit.     
---
Contacts
More news: HIStalk, HIStalk Connect.
Get HIStalk Practice updates.
Contact us online.
Become a sponsor.