This is the first in a new monthly series on patient relationship management.
---
Leveraging PRM to Reach Patients Without Losing the Human Interaction Element
By Jim Higgins
These days, there's not a health IT solution that doesn't promise to "bridge the gap between patients and doctors." You hear it from solutions across the health IT spectrum – from apps to EHRs. Admittedly, these tools do improve communication to some extent, allowing providers to collect patient data and use it to inform care interactions. However, they often still fall short of one critical aspect that is at the heart of every good patient-provider relationship – providing patients with personalized communication and outreach.
Even with smartphone adoption among US adults on the rise (77 percent of adults own a smartphone, according to Pew Research), nothing can replace human interaction. People want to talk to their doctors about their issues and concerns on a one-on-one basis. They want reassurance and information. Most importantly, they want a partner who has a vested interest in their care.
In order to maintain vital human interaction with patients, create lasting relationships, and improve patient experience, providers need technology that is tailored to patients and nurtures positive patient relationships. This is where patient relationship management (PRM) technology comes in.
Understanding Patient Needs for Human Interaction
Because human interaction is still so key to patient-provider relationships, physicians will only benefit from smarter technology that helps them better communicate with their patients. To do this, physicians should consider how the personal technology habits of patients have evolved. Whether they're in their late 50s or early 20s, the growing majority of patients want to be reached by their doctors in the same way they're reached by friends and family – via text messaging and personalized email. For example, 92 percent of adults ages 18 to 29 said they own a smartphone. Older adults, including Gen Xers and boomers, are following suit. Eighty-eight percent of adults ages 30-49 own a smartphone, as do 74 percent of those ages 50-64. Additionally, according to a recent study on patient-provider relationships, 73 percent of patients want to be able to text their physician's office. An even greater number (79 percent) would like to receive text messages, especially about appointments.
The bottom line: Patients want to be involved in their healthcare. Using technology they are accustomed to from daily personal use can improve transparency; engage patients on a more frequent, personal basis; and, in doing so, boost overall satisfaction.
A More Personalized Approach to Communication Through PRM
PRM strategies can help providers communicate with their patients on a more personal level. PRM doesn't simply offer a "one size fits all approach" to physician practices. A practice can incorporate tools like online scheduling applications, appointment reminders, texting capabilities, and email campaigns into their communication with their patients in a variety of ways.
Let's say a practice wants to do a better job of reaching millennials. As millennials age and have more spending power, their preferences for convenience are expected to disrupt the traditional healthcare system. To address this, the practice could start texting or emailing appointment reminders to their millennial patients to better cater to that generation's preferred method of communication. Doing this would help to limit missed visits, which can help improve care and reduce cost.
A physician may also consider other ways of personalizing communications. While regular e-newsletters that address the specific needs and concerns of millennials don't replace the human touch, they demonstrate that a health organization is compassionate and committed. Finally, a provider can text invitations for patients to leave reviews after a visit, encouraging its most digitally savvy patient demographic to post positive reviews to attract and retain patients.
Or, let's say the healthcare organization wants to reach its boomer patients. For these individuals, practices can employ similar PRM tools — but in a different way. Like millennials, boomers are also open to text and email communication. Digital appointment reminders and self-scheduling follow-up appointments offer patients the flexibility they look for in a physician. A PRM tool can also be used to dispatch marketing campaigns, letting boomer patients know about a new service or product that's tailored to them, such as bone-density screenings or 3D mammograms.
Using PRM to Improve Patient Experience
Tools that help practices improve and maintain human interaction with their patients are key to improving efficiency, care quality, and patient satisfaction. While technology can't replace the human touch, patient relationship management strategies and solutions can help practices build better, longer-lasting relationships with their patients, leading to more effective care.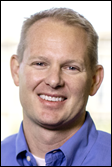 Jim Higgins is the CEO and founder of Solutionreach in Lehi, UT.
---
Contacts
More news: HIStalk, HIStalk Connect.
Get HIStalk Practice updates.
Contact us online.
Become a sponsor.