Top News
Findings from a NueMD survey of just under 1,000 physicians support similar studies on physician awareness of and preparedness for MACRA: A surprising 50 percent aren't at all familiar with the legislation. Of those who are aware of it, 56 percent aren't sure if they'll need to participate in 2017. (They had yet to receive notification from CMS as to their participation status.) Just under 50 percent haven't "encountered" MACRA resources, which makes me wonder if they simply haven't had the time to hunt for them. A paltry nine percent feel MACRA will have a positive impact on their small practice, while 63 percent consider the jury to still be out. Granted, those percentages came from respondents who admitted to not knowing much about MACRA and its Quality Payment Programs. A higher percentage of those more in the know expect it to impact their practice in a positive way.
---
Webinars
September 13 (Wednesday) 1:30 ET. "How Data Democratization Drives Enterprise-wide Clinical Process Improvement." Sponsored by: LogicStream Health. Presenter: Katy Jones, program director of clinical support, Providence Health & Services. Providence is demonstrating positive measurable results in quality, outcomes, and efficiency by implementing clinical process improvement solutions in arming operational and clinical stakeholders with unlocked EHR data. Providence's army of process engineers use their self-service access to answer questions immediately instead of waiting for reports to be written and double checked for possibly inaccurate information. The presenter will describe practical applications that include antibiotic stewardship, hospital-acquired infections, and comprehensive knowledge management.
Previous webinars are on our YouTube channel. Contact Lorre for information on webinar services.
---
Acquisitions, Funding, Business, and Stock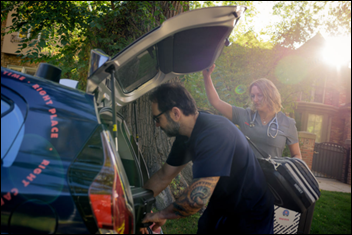 Dispatch Health brings its mobile urgent care services to Arizona. Launched in Denver in 2013 in partnership with local emergency services, the company bills itself as a solution for illnesses and injuries that may not warrant a costly and time-consuming trip to the ER. Patients can request a visit via the company's app, and can expect to pay a flat fee of $275 if not insured. Dispatch Health providers check in with patients three days after a visit, and then monitor patient information via available HIEs 14 and 30 days afterwards. "We're not another fragmented access point to health care," says Chief Strategy Officer Kevin Riddleberger. "This is not redundant care; (it) fills in the gaps."
---
People

Jennifer Stoll joins OCHIN as VP of government and public affairs.
---
Announcements and Implementations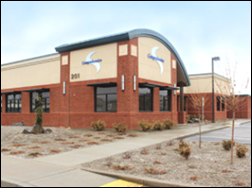 Comprehensive Healthcare (WA) selects SmartCare EHR software and data warehousing services from Streamline Healthcare Solutions to better integrate primary care, behavioral health, and substance abuse services among its 20 facilities and with third-party service providers.
---
Government and Politics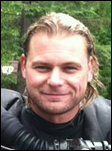 The DoD's Department of Employer Support of the Guard and Reserve honors ChartLogic with its Service Member Patriot Award in recognition of the company's efforts to support employees who are members of the Guard and Reserve. The department also recognized ChartLogic EVP and US Army veteran Chris Langehaug with its Citizen Patriot award. ChartLogic is a division of Medsphere, which leverages VistA technology as part of its OpenVistA technology for acute care.
Kinda kicking myself: CMS Administrator Seema Verma speaks at the newly combined Health:Further/HIMSS Summit of the Southeast conference. I attended last year as it was an easy drive from my home and I'm always looking for an excuse to visit Nashville. From what the tweets tell me, Verma focused her remarks on the role CMS plays in healthcare delivery innovation by way of giving states more flexibility with those delivery methods.
---
Telemedicine

Indianapolis-based TelaCare Health Solutions adds behavioral healthcare to its virtual consult services.
---
Other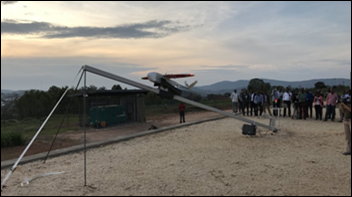 Tanzanian officials announce that the East African country will begin using Zipline drones early next year for real-time delivery of medical supplies including blood, vaccines, medicines, sutures, and IV tubes. The initiative calls for 120 drones at four bases across the country that will serve over 10 million people at 1,000 clinics. The drones will speed up deliveries that typically take up to eight hours by road to under 30 minutes. Zipline has partnered with neighboring Rwanda on a similar, thus far successful effort. It's looking at bringing the drone delivery service to rural and tribal communities in the US.
---
Contacts
More news: HIStalk, HIStalk Connect.
Get HIStalk Practice updates.
Contact us online.
Become a sponsor.