Top News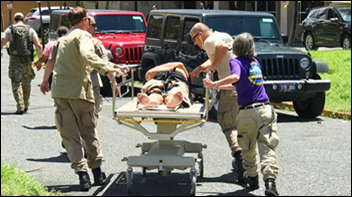 HHS continues rescue operations in the Caribbean and begins them in southeast as Hurricane Irma treks through Georgia and downgrades to a tropical storm. The agency has partnered with the DoD to find and rescue 130 dialysis patients on St. Thomas in the US Virgin Islands after the island suffered substantial damage to its healthcare infrastructure. Rescue efforts have relied on CMS emPOWER data to search for Medicare patients who rely on life-sustaining equipment by zip code.
---
HIStalk Practice Announcements and Requests

HIStalk sponsors, submit your MGMA details for inclusion in our annual must-see vendor's guide. Companies that are walking the show floor instead of exhibiting are also welcome to submit their information. The online guide will publish a few days before the conference kicks off in Anaheim, CA on October 8.
---
Webinars
September 13 (Wednesday) 1:30 ET. "How Data Democratization Drives Enterprise-wide Clinical Process Improvement." Sponsored by: LogicStream Health. Presenter: Katy Jones, program director of clinical support, Providence Health & Services. Providence is demonstrating positive measurable results in quality, outcomes, and efficiency by implementing clinical process improvement solutions in arming operational and clinical stakeholders with unlocked EHR data. Providence's army of process engineers use their self-service access to answer questions immediately and gain an understanding of how their clinical care delivery is impacting outcomes. The presenter will describe practical applications that include antibiotic stewardship, hospital-acquired infections, and comprehensive knowledge management.
September 28 (Thursday) 2:00 ET. "Leverage the Psychology of Waiting to Boost Patient Satisfaction." Sponsored by: DocuTap. Presenter: Mike Burke, founder and CEO, Clockwise.MD. Did you know that the experience of waiting is determined less by the overall length of the wait and more by the patient's perception of the wait? In the world of on-demand healthcare where waiting is generally expected, giving patients more ways to control their wait time can be an effective way to attract new customers—and keep them. In this webinar, attendees will learn how to increase patient satisfaction by giving patients control over their own waiting process. (Hint: it's not as scary as it sounds!)
Previous webinars are on our YouTube channel. Contact Lorre for information on webinar services.
---
Announcements and Implementations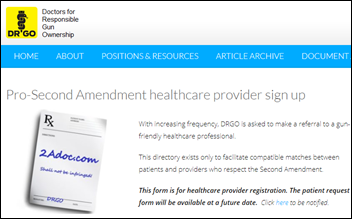 Doctors for Responsible Gun Ownership, which I wasn't even aware existed, is working to develop a directory and referral system that pairs up patients with "gun-friendly" physicians.
Infirmary Medical Clinics, part of the Mobile, AL-based Infirmary Health system, becomes the first provider to utilize Navicure's new Epic-integrated patient payment software.
---
Research and Innovation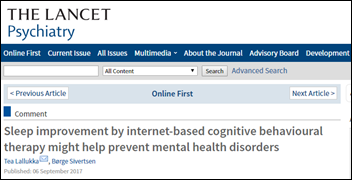 A study of 3,755 university students in the UK finds that an online therapy program designed for insomnia also helped to improve mental health problems like depression, anxiety, hallucinations, and paranoia. The Sleepio program consisted of six 20-minute sessions administered over the course of 10 weeks. The one red flag the study's authors have raised is its dropout rate of 50 percent, though they contend the overall findings are similar to previous, smaller studies.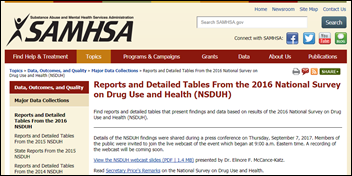 SAMHSA releases results from its latest survey on drug use and mental health, proving the opioid epidemic is alive, well, and in need of federal resources. Nearly 12 million people misused opioids in 2016, with the majority of misuse related to pain relief rather than heroin. While rates of mental health disorders have remained constant since 2008, there has been an increase in serious mental illnesses among young adults.
---
Telemedicine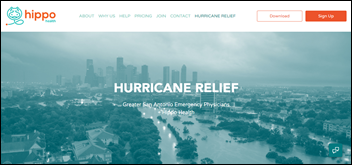 Hippo Health partners with Greater San Antonio Emergency Physicians to offer free telemedicine services to victims of Hurricane Harvey.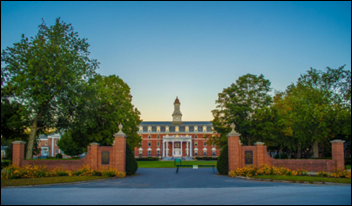 Green Mountain College in Vermont begins offering its 400 students virtual consults with physicians at nearby Bennington College. New GMC President Bob Allen saw the telemedicine clinic as a potentially effective way to overcome the college's lack of primary/urgent care services. "It is very new," says Peggy Gregory, who leads GMC's Wellness Center. "It was thought of a month ago and we've been working at lightning speed to make it happen."
---
Government and Politics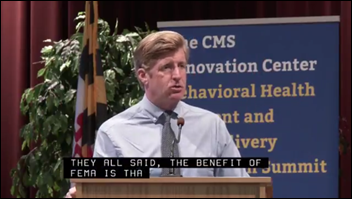 Former Congressman and current mental and behavioral healthcare advocate Patrick Kennedy keynotes the Behavioral Health Payment and Care Delivery Innovation Summit at CMS headquarters in Baltimore. Founder of The Kennedy Forum nonprofit, which tackles mental health and substance abuse issues, Kennedy spoke on the need to reimburse mental health treatments and to enforce the ACA-enacted mental health parity law, which mandates the coverage of mental healthcare along the same lines as physical care.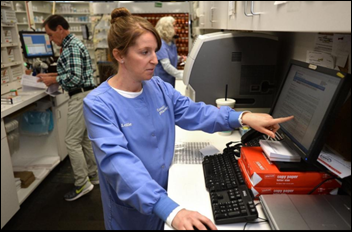 Pennsylvania health officials report encouraging statistics since implementing a PDMP a little over a year ago. Doctor shopping has dropped significantly, with the number of people visiting five or more physicians to obtain prescription drugs decreasing 86 percent, and those visiting 10 or more dropping off altogether. Some healthcare stakeholders, however, worry patients prone to doctor shopping have turned to illegal drugs instead. "You need to look at the combined evidence, and based on what I've learned," says Yunfeng Shi, assistant professor of health policy and administration at Penn State, "it does seem to be the case that the programs have some impact … on reducing misuse and inappropriate prescribing; that's what the literature shows," he said. "However, based on our studies, at the same time those programs do seem to have a negative or bad impact, or not much of an impact at all, on mortality rates."
---
Other
Married for 75 years, Harvey and Irma Schluter don't quite know what to make of the attention their names are receiving from local news outlets during this hurricane season. "I don't know how they've done that, to have a Harvey and Irma," says the 92 year-old Irma. (Harvey is 104.) "I don't know how that worked out." Based on the World Meteorological Organization's system of alternating male and female names for tropical storms that originate in the Atlantic Ocean, Harvey has been used seven other times since 1981. Both names will likely be retired due to their severity.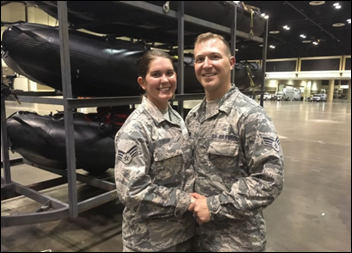 Following in Harvey and Irma's footsteps, Air National Guard senior airmen Michael Davis and Lauren Durham skip their planned beach wedding in favor of deploying to help with Hurricane Irma rescue and relief efforts in Orlando. Their decision led to an impromptu marriage ceremony at the Orange County Convention Center, home to many a HIMSS.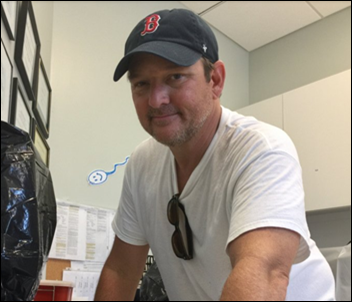 Armando Hernandez-Rey, MD hunkers down at the Conceptions Florida fertility clinic in Coral Gables, FL despite mandatory evacuation orders to make sure stored eggs, sperm, and embryos will survive Hurricane Irma. "We've got so many [samples] stored," he explains. "We're affiliated with the cancer center, so we have probably about three or four samples from men who are about to start chemotherapy. They stored with us to preserve their fertility. If we lose that, they've got none left."
---
Contacts
More news: HIStalk, HIStalk Connect.
Get HIStalk Practice updates.
Contact us online.
Become a sponsor.