Top News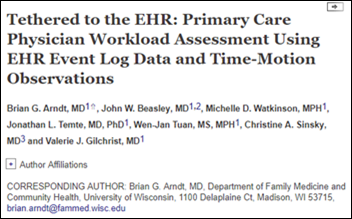 A new study confirms what most physicians (no matter the care setting) already know – technology is increasingly taking time away from patient care and contributing to physician burnout. Conducted over a three-year period, the retrospective study looked at the movements of 142 PCPs within the University of Wisconsin health system to find that they spent six hours – over half of their work day – in their Epic EHRs on a daily basis. Nearly 90 minutes of that documentation time was after hours. The physicians reported that the EHR work included billing and coding, documentation, order entry, and system security.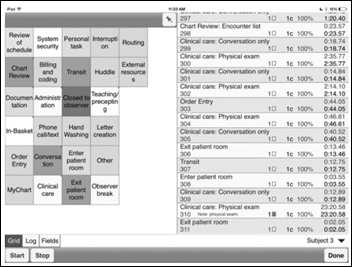 Interestingly, most of the physicians turned down offers of transcription services or voice-recognition software during a six-week observation period. Their reticence to try out new support tools seems to reinforce the fact that they don't have the time to fit anything else into their workflows.
---
HIStalk Practice Announcements and Requests

HIStalk sponsors, submit your MGMA details for inclusion in our annual must-see vendor's guide. Companies that are walking the show floor instead of exhibiting are also welcome to submit their information. The online guide will publish a few days before the conference kicks off in Anaheim, CA on October 8.
---
Webinars
September 13 (Wednesday) 1:30 ET. "How Data Democratization Drives Enterprise-wide Clinical Process Improvement." Sponsored by: LogicStream Health. Presenter: Katy Jones, program director of clinical support, Providence Health & Services. Providence is demonstrating positive measurable results in quality, outcomes, and efficiency by implementing clinical process improvement solutions in arming operational and clinical stakeholders with unlocked EHR data. Providence's army of process engineers use their self-service access to answer questions immediately and gain an understanding of how their clinical care delivery is impacting outcomes. The presenter will describe practical applications that include antibiotic stewardship, hospital-acquired infections, and comprehensive knowledge management.
September 28 (Thursday) 2:00 ET. "Leverage the Psychology of Waiting to Boost Patient Satisfaction." Sponsored by: DocuTap. Presenter: Mike Burke, founder and CEO, Clockwise.MD. Did you know that the experience of waiting is determined less by the overall length of the wait and more by the patient's perception of the wait? In the world of on-demand healthcare where waiting is generally expected, giving patients more ways to control their wait time can be an effective way to attract new customers—and keep them. In this webinar, attendees will learn how to increase patient satisfaction by giving patients control over their own waiting process. (Hint: it's not as scary as it sounds!)
Previous webinars are on our YouTube channel. Contact Lorre for information on webinar services.
---
Announcements and Implementations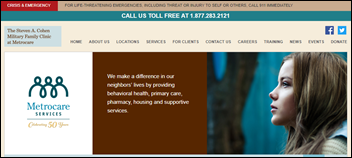 MetroCare Services (TX) will implement Netsmart's EHR as part of a broader partnership that will see the behavioral healthcare provider eventually implement additional Netsmart technology across its 16 locations. Netsmart's developers will work with MetroCare's XenatiX software division on the ongoing deployment.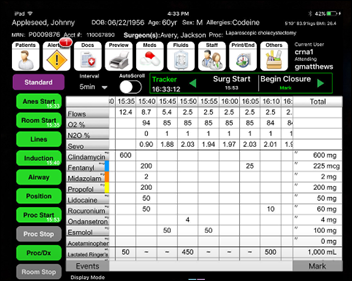 Avanti Anesthesia, which provides anesthesia services to eye surgery centers in the Houston area, selects Plexus TG's Anesthesia Touch EHR.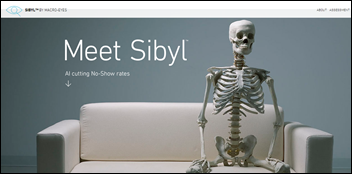 Machine-learning company Macro-Eyes Health develops a predictive patient scheduling tool that uses AI to match up a patient's preferred time with a physician's availability.
---
People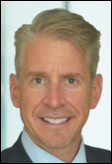 PhyMed Healthcare Group appoints Marty Bonick (Community Health Systems) CEO.
---
Telemedicine

Chicago-based EazyScripts makes its telemedicine-friendly e-prescribing software available for free to providers caring for patients in areas impacted by Hurricanes Harvey and Irma.
The State of California bans the delivery of medical marijuana by drone, leaving patients to receive their deliveries by mail or human-driven car. It's a move that will likely deflate the delivery aspirations of some California-based medical marijuana telemedicine companies like Eaze and Meadow MD. Luckily for those patients who experience the side-effect of hunger pangs, California does permit drone delivery of pizza.
Third-party benefits company Cypress Benefit Administrators offers its employer customers telemedicine services from Teladoc.
---
Government and Politics
As with Hurricane Harvey, CMS issues a waiver ensuring that licensed out-of-state physicians will receive Medicare reimbursements for providing care in Irma-impacted areas of Florida.
---
Research and Innovation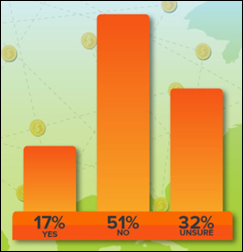 An MGMA survey of 876 physicians finds that there is still room for improvement when it comes to the Electronic Funds Transfer standard developed by CMS in 2012. Seventeen percent of respondents pay a 2-5 percent fee to receive digital payments from payers, with the majority interacting with a third-party payment vendor. MGMA analysts have called for CMS to issue more specific operating rules around the transparency of such fees.
---
Other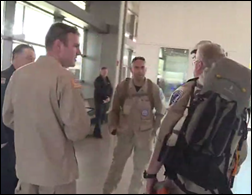 Providers in Maine head to Florida to help with post-Irma healthcare efforts. Traveling as part of the federal government's National Disaster Medical System, the dozen include physicians, PAs, RNs, pharmacists, and technicians who expect to stay in the Sunshine State for between 14 and 30 days. Some, like ER nurse Nate Contreras, have just returned from relief efforts in Texas. "We were there for 10 days," he says. "Yah, we're tired, but we're ready to go again. This is what we do."  HHS is continually looking for providers to join the disaster relief effort. You can find more information about the NDMS here.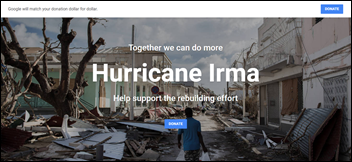 Google will match donations for Hurricane Irma relief efforts. It will funnel the money to Network for Good, which will then evenly distribute it to Catholic Relief Services, UNICEF, and the American Red Cross.
---
Contacts
More news: HIStalk, HIStalk Connect.
Get HIStalk Practice updates.
Contact us online.
Become a sponsor.