Check out HIStalk's annual list of sponsors exhibiting at this year's MGMA conference in Anaheim, CA. Map out your trip to the exhibit hall using the guide, which includes descriptions of the products and innovations (and giveaways!) our sponsors plan to showcase. We've also included contact information for sponsors that will be walking the show floor in lieu of exhibiting.

AdvancedMD
Booth 1603
AdvancedMD strives to be the community of choice for independent providers by delivering an integrated workflow and personalized service to ensure the health of every practice and their patients. The company's integrated suite of cloud solutions includes practice management, EHRs, telemedicine, patient relationship management, business analytics reporting, and physician-performance benchmarking – all backed by expert practice advocates. AdvancedMD also offers full-service RCM and serves an expansive national footprint of nearly 26,000 practitioners across 8,600 practices and 600 medical billing companies. Visit www.advancedmd.com.
---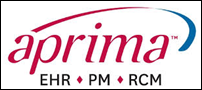 Aprima
Booth 709
Aprima provides innovative EHR, PM, population health and RCM solutions for medical practices. For nearly two decades, the company has delivered quality solutions that have helped tens of thousands of users enhance patient care and satisfaction, as well as improve their practices' bottom lines. Its EHR/PM solution sets the benchmark for ease-of-use, speed, and flexibility, thanks to its single application, single database, and customizable design that adapts automatically to individual physician workflows. Aprima has a proven track record of compliance with government initiatives such as Meaningful Use and ICD-10, has been awarded pre-validation status for NCQA PCMH recognition, and has been given the Frost & Sullivan 2017 Award for Product Leadership. The company is based in Richardson, TX and performs all development, support, implementation, and RCM services from within the US To learn more about how Aprima can help your practice, please visit us at MGMA booth 709. Click here to schedule a personal demo.
---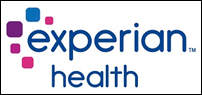 Experian Health
Booth 1235
Getting paid has never been easier. Getting paid quickly and accurately by payers isn't rocket science — you just need the right tools for the job. Experian Health wants to positively impact your operations, your balance sheet, and the patient experience. We can provide you with the tools you need to: 
Collect more from patients pre-service. 
Provide self-service tools for patients. 
Submit clean claims for efficient reimbursement.
Negotiate better payer contract terms. 
Effectively collect self-pay balances.   
Thousands of medical groups already trust Experian Health and our RCM, identity management, patient engagement, and care management solutions to help them make smarter business decisions, secure stronger bottom lines, and build better relationships with patients. Are you ready to lead the way in healthcare? Take the first step by visiting us at booth 1235. While there, register for a chance to win a $300 AMEX gift card. You can also visit us at www.experian.com/medical-groups, email experianhealth@experian.com or call us at 888 661 5657.
---

Meditech
Booth 1224
Tired of experiencing physician and staff burnout on account of your EHR? Looking for something more intuitively designed, more actionable, more … 21st century? Come visit Meditech at the MGMA 2017 Annual Conference (booth 1224) to see the first full scale EHR for post-Meaningful Use in action. Join Andrew Burchett, DO, medical information officer at Avera Health, and a team of Meditech ambulatory experts as we demonstrate how our Web EHR puts the flow back in your workflow. From physicians to nurses, billers to practice managers, you'll witness how our Ambulatory solution connects all staff across your practice and beyond to support coordinated, patient-centered care. On Tuesday, October 10 at 3:30 pm, be sure to catch Burchett and Carol Labadini, associate vice president of client services at Meditech, during their session, "Coordinating Care and Engaging Patients with Team-Based Care," where they'll highlight Avera Health's team-based approach for managing chronic patient populations.
---

PatientKeeper
Booth 1420
At MGMA17, PatientKeeper will introduce and demonstrate PatientKeeper Charge Capture – Office Edition, a fully hosted version of PatientKeeper specifically designed and priced to meet the needs of small and mid-size physician practices. PatientKeeper Charge Capture – Office Edition requires no IT infrastructure at the practice – physicians just enter their charges from any PC, tablet, or smartphone at the point of care, in the office, or anywhere in between.
---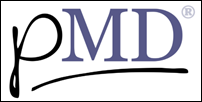 PMD
Booth 1303
PMD develops powerful software for doctors and healthcare professionals. PMD allows healthcare teams to provide more efficient and coordinated patient care, while also capturing valuable data for reimbursement on their services. Healthcare providers can record and securely share information on patient encounters from their smartphones right at the point of care. Through charge capture, secure messaging, care coordination, and quality registry, PMD provides healthcare teams with the tools to collaborate and communicate securely so that patients are given the most appropriate and timely care necessary. PMD is compatible with IOS (IPhone + IPad), Android, and Web apps. PMD provides free interfaces with most major EHRs, and hospital information and medical billing systems. The PMD team is committed to developing the best solution and providing superior customer service. For more information, contact PMD or swing by booth 1303!
---

Saturn Care
To schedule a meeting:
Contact: Phil Heifetz 
pheifetz@saturncare.com
Saturn Care's clinically proven Chronic Disease Management Program (CDMP) acts like the 'Easy Button' for primary care when it comes to the challenging task of managing diabetes and related chronic conditions. CDMP creates a one-click, one-screen patient dashboard, accessible from inside the primary care practice's EHR, that gives an instant snapshot of clinical and behavioral status. It also includes a broad set of Web-based care planning and educational tools for care managers and other members of the team, and a patient-facing mobile app.
---

Versus Technology
Booth 303
It's time to RETHINK the status quo of patient flow. Versus, a Midmark company, helps you understand and align your operations. How long do processes take? Where are your bottlenecks? How can you improve throughput? The Advantages Clinic automated patient flow system uses real-time locating system (RTLS) technology to provide accurate, unbiased operational data. Together with our lean consulting and clinical workflow expertise, the result is sustainable performance improvement. We've helped medical groups eliminate their waiting rooms, expand capacity and access up to 75 percent, increase provider productivity by 88 percent, and improve both provider satisfaction and the patient experience by more than 200 percent. Visit booth 303 for a LIVE demonstration of our patient flow technology. Or, hear direct from one of our clients in education session D06, "Using RTLS Technology to Actively Manage Practice for Performance Improvement," presented by Rodney Haas, principal, organizational performance management for University of Minnesota Physicians.
---
Contacts
More news: HIStalk, HIStalk Connect.
Get HIStalk Practice updates.
Contact us online.
Become a sponsor.