Top News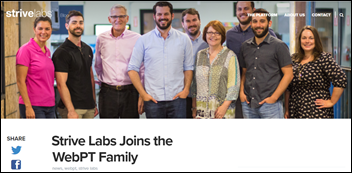 WebPT acquires physical therapy-focused patient relationship management software startup Strive Labs for an undisclosed amount. WebPT has already begun to roll out the EHR-agnostic StriveHub PRM product to its EHR/PM customers. Strive Labs co-founders Scott Hebert and Ryan Klepps previously helped launch TheraVid, a developer of PT-prescribed Web-based rehab programs.
---
HIStalk Practice Announcements and Requests
Check out HIStalk's Must-See Exhibitors Guide for MGMA 2017. Map out your trip to the exhibit hall using the guide, which includes descriptions of the products and innovations (and giveaways!) our sponsors plan to showcase. We've also included contact information for sponsors that will be walking the show floor.
---
Webinars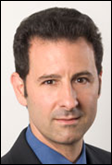 October 17 (Tuesday) noon ET. "Improve Care and Save Clinician Time by Streamlining Specialty Drug Prescribing." Sponsored by: ZappRx. Presenter: Jeremy Feldman, MD, director, pulmonary hypertension and advanced lung disease program and medical director of research, Arizona Pulmonary Specialists. Clinicians who treat pulmonary arterial hypertension can spend an average of 20 minutes to prescribe a single specialty drug and untold extra hours each month completing prior authorization (PA) paperwork to get patients the medications they need. This webinar will describe how Arizona Pulmonary Specialists automated the inefficient specialty drug ordering process to improve patient care while saving its clinicians time.
October 19 (Thursday) noon ET. "Understanding Enterprise Health Clouds with Forrester: What can they do for you, and how do you choose the right one?" Sponsored by: Salesforce. Presenters: Joshua Newman, MD, chief medical officer, Salesforce; Kate McCarthy, senior analyst, Forrester. McCarthy will demystify industry solutions while offering insights from her recent Forrester report on enterprise health clouds. Newman and customers from leading healthcare organizations will share insights on how they drive efficiencies, manage patient and member journeys, and connect the entire healthcare ecosystem on the Salesforce platform.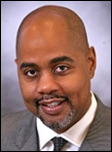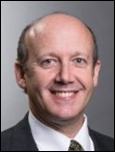 November 8 (Wednesday) 1:00 ET. "How Clinically Integrated Networks Can Overcome the Technical Challenges to Data-Sharing." Sponsored by: Liaison Technologies. Presenters: Dominick Mack, MD, executive medical director, Georgia Health Information Technology Extension Center and Georgia Health Connect, director, National Center for Primary Care, and associate professor, Morehouse School of Medicine;  Gary Palgon, VP of  healthcare and life sciences solutions, Liaison Technologies. This webinar will describe how Georgia Heath Connect connects clinically integrated networks to hospitals and small and rural practices, helping providers in medically underserved communities meet MACRA requirements by providing technology, technology support, and education that accelerates regulatory compliance and improves outcomes.
Previous webinars are on our YouTube channel. Contact Lorre for information on webinar services.
---
Announcements and Implementations

OptimizeRx integrates its prescription savings messaging with EHRs from Aprima and ISalus.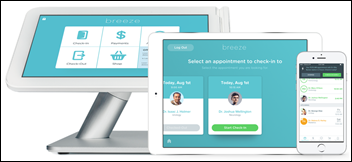 CareCloud partners with investor and global payments technology company First Data to develop Breeze, a mobile patient intake and payment system that also incorporates access to First Data's marketplace of 300 business apps.
---
People

Kidney- and dialysis-focused healthcare technology company Cricket Health names Danny Shapiro (Home Care Assistance) chief business officer.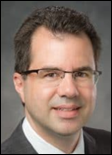 Richard Morel, MD (WestMed) joins CareMount Medical – New York's largest independent multispecialty medical group – as deputy CMO.
---
Acquisitions, Funding, Business, and Stock

US Physical Therapy saw operations at 81 of its 567 outpatient PT clinics affected by the recent spate of hurricanes, with 7,1000 patient visits cancelled to the tune of $635,000 in lost revenue.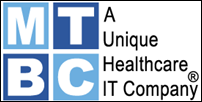 MTBC uses a $6 million public offering of non-convertible preferred stock to help fund its recent acquisition of MediGain, a medical billing company headquartered in Dallas. The company reports it has signed contracts with physicians in 42 states for its new voice-enabled TalkEHR.
---
Telemedicine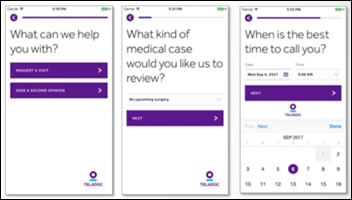 Teladoc updates its mobile app with specialty consult services and technology from Best Doctors, which it acquired in July.
---
Government and Politics
A former Hewlett-Packard Enterprise employee faces a federal indictment related to charges of computer fraud. The allegations contend that Hossein Heydari purposefully shut down Oregon's Medicaid computer system for 24 hours in retaliation for being let go as part of a workforce reduction. Heydari, who has pleaded not guilty, provided technical support for Oregon's system, as well as those of three other states.
---
Research and Innovation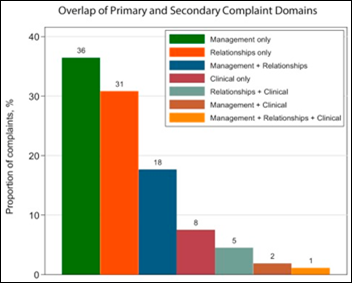 An evaluation of complaints from cancer outpatients and their families finds that management issues (48 percent) and relationship issues (41 percent) rank higher than those related to quality and safety. The authors particularly hone in on the importance of clear lines of communication, patient-staff dialogue, and humanness and caring in the cancer patient's journey. The study seems to emphasize the fact that genuine human interaction during treatment means more to patients than whether or not their care is powered by the latest, heavily marketed AI.

An MGMA survey conducted with help from Navicure finds that practices are outpacing their hospital counterparts when it comes to healthcare pricing transparency: Nearly eighty percent of ambulatory organization respondents provide cost estimates on demand, versus 69 percent of hospital survey-takers. Despite strong patient interest in electronic billing options – and the fact that 27 percent of practices already offer online bill pay – 77 percent of practices still send their patients paper statements.
---
Other
Northwestern Children's Practice produces a totally 80's flu vaccine promo video. Kudos to them for incorporating a "Say Anything" reference.
---
Contacts
More news: HIStalk, HIStalk Connect.
Get HIStalk Practice updates.
Contact us online.
Become a sponsor.