Top News
Rock Health's latest report puts digital health funding for 2017 at $1.2 billion, making it the biggest year yet for such investment since the company began tracking figures. The total includes 268 deals across 261 companies, with $334 million from 17 deals involving EHR and clinical workflow technology companies.
---
HIStalk Practice Announcements and Requests

Check out HIStalk's Must-See Exhibitors Guide for MGMA 2017. Map out your trip to the exhibit hall using the guide, which includes descriptions of the products and innovations (and giveaways!) our sponsors plan to showcase. We've also included contact information for sponsors that will be walking the show floor.
---
Webinars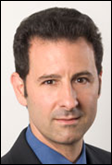 October 17 (Tuesday) noon ET. "Improve Care and Save Clinician Time by Streamlining Specialty Drug Prescribing." Sponsored by: ZappRx. Presenter: Jeremy Feldman, MD, director, pulmonary hypertension and advanced lung disease program and medical director of research, Arizona Pulmonary Specialists. Clinicians who treat pulmonary arterial hypertension can spend an average of 20 minutes to prescribe a single specialty drug and untold extra hours each month completing prior authorization (PA) paperwork to get patients the medications they need. This webinar will describe how Arizona Pulmonary Specialists automated the inefficient specialty drug ordering process to improve patient care while saving its clinicians time.
October 19 (Thursday) noon ET. "Understanding Enterprise Health Clouds with Forrester:  What can they do for you, and how do you choose the right one?" Sponsored by: Salesforce. Presenters: Joshua Newman, MD, chief medical officer, Salesforce; Kate McCarthy, senior analyst, Forrester. McCarthy will demystify industry solutions while offering insights from her recent Forrester report on enterprise health clouds. Newman and customers from leading healthcare organizations will share insights on how they drive efficiencies, manage patient and member journeys, and connect the entire healthcare ecosystem on the Salesforce platform.
October 26 (Thursday) 2:00 ET. "Is your EHR limiting your success in value-based care?" Sponsored by: Philips Wellcentive. Presenters: Lindsey Bates, market director of compliance, Philips Wellcentive; Greg Fulton, industry and public policy lead, Philips Wellcentive. No single technology solution will solve every problem, so ensuring you select the ones most aligned to meet your strategic goals can be the difference between thriving or merely surviving. From quality reporting to analytics to measures building, developing a comprehensive healthcare strategy that will support your journey in population health and value-base care programs is the foundation of success. Join Philips Wellcentive for our upcoming interactive webinar, where we'll help you evolve ahead of the industry, setting the right strategic goals and getting the most out of your technology solutions.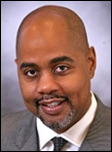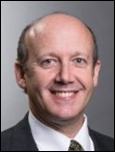 November 8 (Wednesday) 1:00 ET. "How Clinically Integrated Networks Can Overcome the Technical Challenges to Data-Sharing." Sponsored by: Liaison Technologies. Presenters: Dominick Mack, MD, executive medical director, Georgia Health Information Technology Extension Center and Georgia Health Connect, director, National Center for Primary Care, and associate professor, Morehouse School of Medicine;  Gary Palgon, VP of  healthcare and life sciences solutions, Liaison Technologies. This webinar will describe how Georgia Heath Connect connects clinically integrated networks to hospitals and small and rural practices, helping providers in medically underserved communities meet MACRA requirements by providing technology, technology support, and education that accelerates regulatory compliance and improves outcomes.
Previous webinars are on our YouTube channel. Contact Lorre for information on webinar services.
---
Announcements and Implementations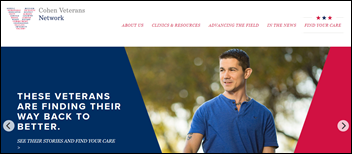 The Cohen Veterans Network selects AI-driven clinical decision support from Raiven Healthcare to optimize treatment for veterans within its network of 11 mental health clinics.

In an effort to enhance transparency and accountability, medical marijuana technology company Alternate Health adds blockchain ledger technology to its newly rebranded CanaPass Patient Management System.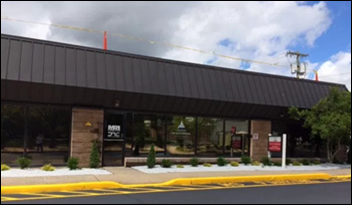 MRI of Woodbridge (NJ) selects RCM and PM services from Healthcare Administrative Partners.
EClinicalWorks adds a self-service option for customers to connect with CommonWell and Carequality.
---
People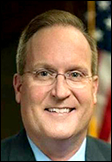 VillageMD names Michael Pape (US Congress) head of growth strategies and business development in Kentucky.

Seth Darmstadter (Michelman & Robinson) joins Outcome Health as general counsel.
---
Government and Politics
Abdul Haq, MD pleads guilty to charges related to his involvement in a $19 million Medicare fraud scheme that involved a number of Detroit-area providers, all of whom seem to have colluded on prescribing Medicare beneficiaries medically unnecessary controlled substances, requiring them to undergo medically unnecessary procedures in exchange for prescriptions, and fraudulent billing, among other crimes.
---
Telemedicine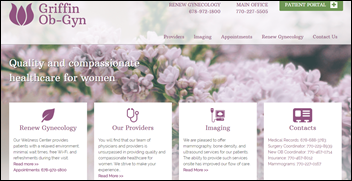 Griffin OB-Gyn Clinic (GA) will implement Women's Telehealth services for maternal fetal medicine.
Premium Health Connections selects white-labeled technology from Teladoc to power its virtual consult offerings.
---
Other
Former US Surgeon General Vivek Murthy, MD points to the workplace is a big contributor to today's loneliness epidemic, which he considers to be a public health issue due to its correlation with decreased life spans stemming from heart disease, depression, anxiety and dementia. "For better or worse, people understand the language of epidemics," Murthy says. "I think of loneliness as an epidemic because it affects a great number of people in our country, but also because one person's loneliness can have an impact on another person. This is not a condition that is developing in isolation. I talk about this as an epidemic because it's far more widespread than people believe, and like many illnesses that are related to our mental and psychological state, it gets swept under the rug and exists in the shadows. That's why I speak about this with the urgency that I do."
---
Sponsor Updates
Nordic posts a podcast titled "How do I plan for a successful EHR go-live?"
AdvancedMD will exhibit at the American Society for Dermatologic Surgery October 5-8 in Chicago.
Aprima will exhibit at the American Osteopathic Association Conference & Exhibition October 7-9 in Philadelphia.
Blog Posts
---
Contacts
More news: HIStalk, HIStalk Connect.
Get HIStalk Practice updates.
Contact us online.
Become a sponsor.