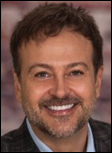 Scott McFarland (EXL) joins Equality Health as president of its HealthBI division. The Arizona-based company has partnered with UnitedHealthcare to develop a team-based care management program for Medicaid patients in Arizona that will encompass physical, behavioral, and social needs.

EQHealth Solutions hires Lori Kools, RN (WellCare Health Plans) as state director of government operations in Florida.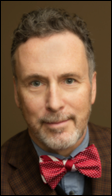 Washington Regional Medical System (AR) promotes Mark Thomas, MD to VP and medical director of population health.
Sidewalk Labs, an urban innovation group within Google parent Alphabet, announces Cityblock, which will offer residents of low-income communities who are covered by Medicare or Medicaid a care team that provides doctors, coaches, technology tools, and a health plan. The service will launch next year.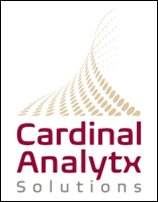 Population health analytics startup Cardinal Analytx raises $6.1 million in a Series A round led by Cardinal Partners, which worked with Stanford University professors Arnie Milstein, MD and Nigam Shah to launch the payer-focused company.


BaseHealth names Tamara StClaire (Xerox Healthcare) COO and Nick van Terheyden, MD (NTT Data) CMO.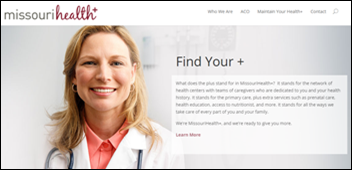 MissouriHealth+ will implement population health management solutions from Caradigm across its network of 24 community health centers.
North Carolina-based Novant Health, Carolinas HealthCare System, UNC Charlotte, Mecklenburg County Public Health, and Renaissance West Community Initiative receive a $250,000 grant from the national Build Health Challenge program that they will use, via their Building Uplifted Families collaboration, to improve the health and wellness of Renaissance West residents in Charlotte. The money will, over a two-year period, go towards improving access to preventive care, grocery stores and healthy food, and educational and career opportunities.
Lightbeam Health Solutions will provide population health management solutions to members of the American College of Osteopathic Family Physicians.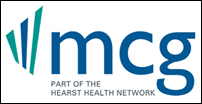 MCG tweaks its Indicia Web-based evidence-based care guidelines so that they integrate with Epic's Healthy Planet population health management technology.
Innovista Health Solutions will include CollaborNet analytics, referral, and real-time care coordination technology from Holon Solutions as part of its IT toolkit for IPAs and ACOs in Texas, Illinois, and Georgia.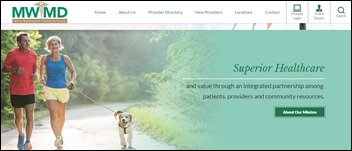 The Mary Washington health system (VA) expands its use of Koan Health's analytics to include its Health Alliance ACO, in addition to its employee health plan.
Seven Hills Foundation (MA) chooses Netsmart as the care coordination and population health management provider for the Massachusetts Care Coordination Network.
---
Sponsor Updates
McLaren Flint (MI) implements an RTLS-smart pump interface between Versus and B. Braun, allowing clinicians to see on a real-time floor plan where pumps are located and whether they are actively infusing to improve re-distribution.
EClinicalWorks will exhibit at the Louisiana Primary Care Continuing Education Conference October 10-12 in Lake Charles.
Healthwise and Intelligent Medical Objects will exhibit at the Cerner Health Conference October 9-12 in Kansas City, MO.
---
Contacts
More news: HIStalk, HIStalk Connect.
Get HIStalk Practice updates.
Contact us online.
Become a sponsor.