Top News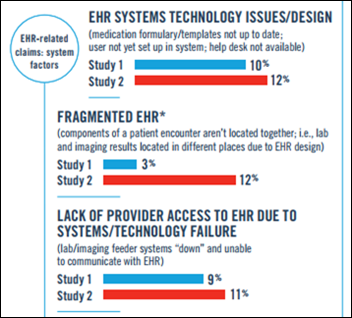 EHR-related medical malpractice claims continue to rise, according to the latest analysis from The Doctors Company. The malpractice insurer's study of 66 such claims between July 2014 and December 2016 found that end-user factors like copying and pasting notes were found in 58 percent of the claims, while system factors such as those above were found in 50 percent. Drug or clinical decision support alert failure seems to be the only type of system factor that has decreased over the last 10 years. The silver lining for physicians is that fewer EHR-related claims were filed pertaining to practices and ambulatory surgery centers.
---
Webinars
October 19 (Thursday) noon ET. "Understanding Enterprise Health Clouds with Forrester:  What can they do for you, and how do you choose the right one?" Sponsored by: Salesforce. Presenters: Joshua Newman, MD, chief medical officer, Salesforce; Kate McCarthy, senior analyst, Forrester. McCarthy will demystify industry solutions while offering insights from her recent Forrester report on enterprise health clouds. Newman and customers from leading healthcare organizations will share insights on how they drive efficiencies, manage patient and member journeys, and connect the entire healthcare ecosystem on the Salesforce platform.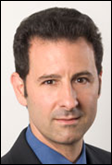 October 24 (Tuesday) 1:00 ET. "Improve Care and Save Clinician Time by Streamlining Specialty Drug Prescribing." Sponsored by: ZappRx. Presenter: Jeremy Feldman, MD, director, pulmonary hypertension and advanced lung disease program and medical director of research, Arizona Pulmonary Specialists. Clinicians spend an average of 20 minutes to prescribe a single specialty drug and untold extra hours each month completing prior authorization (PA) paperwork to get patients the medications they need. This webinar will describe how Arizona Pulmonary Specialists automated the inefficient specialty drug ordering process to improve patient care while saving its clinicians time.
October 25 (Wednesday) 1:00 ET. "Delivering the Healthcare Pricing Transparency that Consumers are Demanding." Sponsored by: Health Catalyst. Presenter: Gene Thompson, director, Health City Cayman Islands. Health systems are unlike every other major consumer category in not providing upfront pricing information. Learn how one health system has developed predictable, transparent bundled pricing for most major specialties. Attendees will gain insight into the importance of their quality measures and their use of actual daily procedure costing rather than allocated costs. They will also learn about the strategic risk of other market participants competing with single bundled pricing. The organization's director will expand how its years-long process is enabling healthcare delivery reform.
October 26 (Thursday) 2:00 ET. "Is your EHR limiting your success in value-based care?" Sponsored by: Philips Wellcentive. Presenters: Lindsey Bates, market director of compliance, Philips Wellcentive; Greg Fulton, industry and public policy lead, Philips Wellcentive. No single technology solution will solve every problem, so ensuring you select the ones most aligned to meet your strategic goals can be the difference between thriving or merely surviving. From quality reporting to analytics to measures building, developing a comprehensive healthcare strategy that will support your journey in population health and value-base care programs is the foundation of success. Join Philips Wellcentive for our upcoming interactive webinar, where we'll help you evolve ahead of the industry, setting the right strategic goals and getting the most out of your technology solutions.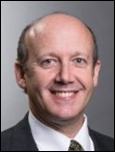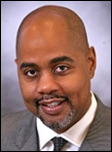 November 8 (Wednesday) 1:00 ET. "How Clinically Integrated Networks Can Overcome the Technical Challenges to Data-Sharing." Sponsored by: Liaison Technologies. Presenters: Dominick Mack, MD, executive medical director, Georgia Health Information Technology Extension Center and Georgia Health Connect, director, National Center for Primary Care, and associate professor, Morehouse School of Medicine;  Gary Palgon, VP of  healthcare and life sciences solutions, Liaison Technologies. This webinar will describe how Georgia Heath Connect connects clinically integrated networks to hospitals and small and rural practices, helping providers in medically underserved communities meet MACRA requirements by providing technology, technology support, and education that accelerates regulatory compliance and improves outcomes.
Previous webinars are on our YouTube channel. Contact Lorre for information.
---
Announcements and Implementations

CKM Healthcare adds a hand hygiene app to its line of infection prevention and control software. Part of its new IPaC Cloud platform, the app gives providers the ability to track and manage protocols for staff, and act on real-time feedback and analytics.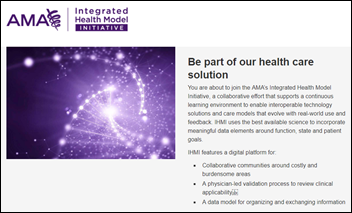 AMA launches the Integrated Health Model Initiative in an effort to help healthcare stakeholders develop a common data model they can use to organize and share information, address interoperability challenges, and eventually develop new patient care models. Initial efforts will focus on diabetes prevention, hypertension management, asthma status and patient goals, and defining wellness.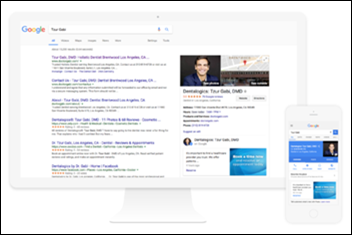 PatientPop incorporates Google Posts into its practice marketing software, giving physicians the ability to share custom content – including appointment booking capabilities – in Google search results and maps.
CVS Health will add population health and analytics tools from Epic in an effort to work with physicians, payers, and patients on improving medication adherence. CVS, which already uses Epic in its MinuteClinics and Specialty care management programs, will leverage the new technology to offer real-time electronic prior authorization, prescription savings, and pharmacist access to care plans.
---
Acquisitions, Funding, Business, and Stock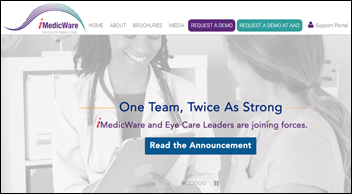 Charlotte, NC-based Eye Care Leaders purchases eye care-focused healthcare technology company IMedicWare for an undisclosed amount. IMedicWare founder and CEO Arun Kapur will head up ECL's line of EHR, PM, and software for ophthalmic and optometric practices and ambulatory surgery centers.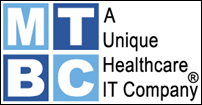 MTBC secures a $5 million line of credit from Silicon Valley Bank. The Somerset, NJ-based company, fresh off the nearly nationwide rollout of its new TalkEHR, plans to use the financing for general corporate development.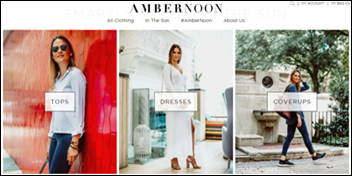 Dermatologist Erum Ilyas, MD launches a line of women's wear that incorporates UPF 50 in every made-in-the-USA garment. "For me, creating this clothing line is blending an aesthetic [with] functionality. This is in many ways the essence of what I do as a dermatologist — merging art and science in a practical way," Ilyas says. She is working on funneling a portion of the proceeds from each sale to nonprofit Dress for Success, which helps women in need with resources and job placement.
---
People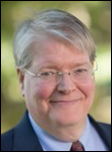 The American Board of Family Medicine appoints Warren Newton, MD (North Carolina Area Health Education Center and UNC) president and CEO. Newton will succeed James Puffer, MD when he retires next year.

Laureen Segall (ZirMed) joins Hiteks as director of products and compliance.
---
Telemedicine
Medtronic Care Management Services will incorporate American Well's telemedicine services into its remote patient monitoring software for home-based care.
---
Research and Innovation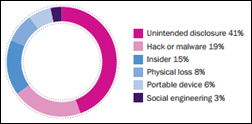 Unintended disclosure incidents top the list of healthcare data breaches for the first nine months of 2017 – more than double that of hacks or malware. Unintended disclosures and insider incidents were the only two categories to see an increase since 2015. Human error (including willful maliciousness) had a hand in 70 percent of all causes, proving that more often than not, employees can be their own worst enemies.
---
Other
Man's best friend may just help him lead a longer life: Researchers with the Human Animal Bond Research Institute find that bringing pets into primary care conversations can help physicians build rapport with their patients. An analysis of 225 pet conversations revealed that PCPs gained a better understanding of their patients, including home life and other determinants of health, and helped them incorporate pets into care plans. 
---
Sponsor Updates
Blog Posts
---
Contacts
More news: HIStalk, HIStalk Connect.
Get HIStalk Practice updates.
Contact us online.
Become a sponsor.