Top News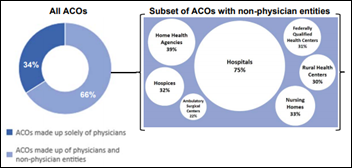 The HHS Office of the Inspector General releases its analysis of 428 MSSP ACOs over the first three years of the program. The 43-page report proclaims right off the bat that such ACOs have shown potential for reducing spending  and improving quality. Extremely high-level takeaways include:
Reduction in spending compared to benchmarks.
Net spending reduction of $1 billion.
The propensity of more established ACOs to achieve greater cuts in spending.
Performance improvement on 82 percent of the program's 33 quality measures.
Greater performance on 81 percent of measures compared to fee-for-service providers.  
Physician-only ACOs decreased over time, though the organizations made more PCPs and specialists available to their beneficiaries as the three-year period wore on – a fact that, in my mind, points to a correlation between access to quality primary care and spending reductions.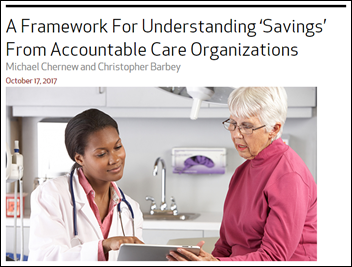 A Health Affairs editorial points out that the ACO "savings" achievement comes with context, and should be further broken down into utilization, payer, and society savings to determine the true value. Plus, they somewhat pale in comparison to the achievements of their commercial counterparts. Despite this last caveat, the authors believe further testing of the ACO model should continue because:
Providers can benefit financially because ACOs generate efficiencies.
ACOs do generate some savings, with those likely to grow over time.
Beneficiaries enjoy lower premiums and improved quality.
---
Webinars
October 19 (Thursday) noon ET. "Understanding Enterprise Health Clouds with Forrester:  What can they do for you, and how do you choose the right one?" Sponsored by: Salesforce. Presenters: Joshua Newman, MD, chief medical officer, Salesforce; Kate McCarthy, senior analyst, Forrester. McCarthy will demystify industry solutions while offering insights from her recent Forrester report on enterprise health clouds. Newman and customers from leading healthcare organizations will share insights on how they drive efficiencies, manage patient and member journeys, and connect the entire healthcare ecosystem on the Salesforce platform.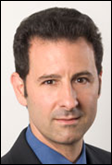 October 24 (Tuesday) 1:00 ET. "Improve Care and Save Clinician Time by Streamlining Specialty Drug Prescribing." Sponsored by: ZappRx. Presenter: Jeremy Feldman, MD, director, pulmonary hypertension and advanced lung disease program and medical director of research, Arizona Pulmonary Specialists. Clinicians spend an average of 20 minutes to prescribe a single specialty drug and untold extra hours each month completing prior authorization (PA) paperwork to get patients the medications they need. This webinar will describe how Arizona Pulmonary Specialists automated the inefficient specialty drug ordering process to improve patient care while saving its clinicians time.
October 25 (Wednesday) 1:00 ET. "Delivering the Healthcare Pricing Transparency that Consumers are Demanding." Sponsored by: Health Catalyst. Presenter: Gene Thompson, director, Health City Cayman Islands. Health systems are unlike every other major consumer category in not providing upfront pricing information. Learn how one health system has developed predictable, transparent bundled pricing for most major specialties. Attendees will gain insight into the importance of their quality measures and their use of actual daily procedure costing rather than allocated costs. They will also learn about the strategic risk of other market participants competing with single bundled pricing. The organization's director will expand how its years-long process is enabling healthcare delivery reform.
October 26 (Thursday) 2:00 ET. "Is your EHR limiting your success in value-based care?" Sponsored by: Philips Wellcentive. Presenters: Lindsey Bates, market director of compliance, Philips Wellcentive; Greg Fulton, industry and public policy lead, Philips Wellcentive. No single technology solution will solve every problem, so ensuring you select the ones most aligned to meet your strategic goals can be the difference between thriving or merely surviving. From quality reporting to analytics to measures building, developing a comprehensive healthcare strategy that will support your journey in population health and value-base care programs is the foundation of success. Join Philips Wellcentive for our upcoming interactive webinar, where we'll help you evolve ahead of the industry, setting the right strategic goals and getting the most out of your technology solutions.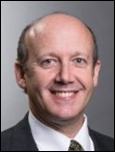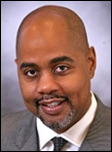 November 8 (Wednesday) 1:00 ET. "How Clinically Integrated Networks Can Overcome the Technical Challenges to Data-Sharing." Sponsored by: Liaison Technologies. Presenters: Dominick Mack, MD, executive medical director, Georgia Health Information Technology Extension Center and Georgia Health Connect, director, National Center for Primary Care, and associate professor, Morehouse School of Medicine;  Gary Palgon, VP of  healthcare and life sciences solutions, Liaison Technologies. This webinar will describe how Georgia Heath Connect connects clinically integrated networks to hospitals and small and rural practices, helping providers in medically underserved communities meet MACRA requirements by providing technology, technology support, and education that accelerates regulatory compliance and improves outcomes.
Previous webinars are on our YouTube channel. Contact Lorre for information.
---
Announcements and Implementations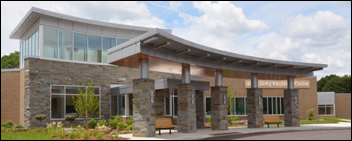 After a two-year evaluation period, Pine Rest Christian Mental Health Services selects Epic. A full roll out is expected across its eight locations in Iowa and Michigan by June 2018.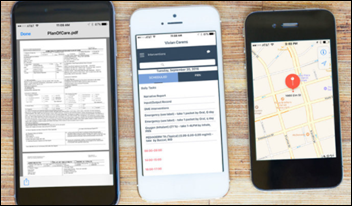 Pediatric-focused software vendor CubHub Systems develops an app and Web-based tools to help home-based nurses and therapists better coordinate care and track outcomes.
ZocDoc integrates its consumer-facing online scheduling capabilities with Allscripts scheduling software.
---
Acquisitions, Funding, Business, and Stock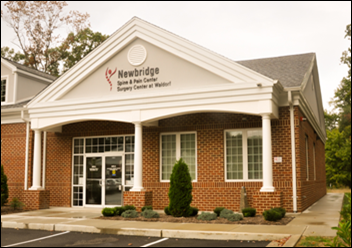 Newbridge Spine & Pain Center (VA and MD) becomes part of the Privia Medical Group network, enabling it to take advantage of Privia's reimbursement programs, and its patient portal, EHR, and billing software.

New York-based HIE HealtheConnections relocates to larger office space in Syracuse to accommodate future expansion plans. Founded in 2010, the company has grown to 40 employees.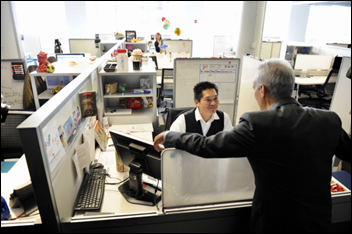 Walgreens will bring 300 technology jobs at its office in Chicago as part of its plan to develop a technology center of excellence. The new center will house the company's digital, mobile, e-commerce, and retail pharmacy technology teams. Walgreens employs over 3,500 people in Chicago, where it got its start as a drugstore in 1901.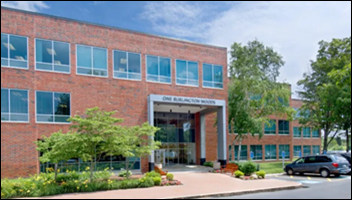 Allscripts signs a lease renewal and expansion at its One Burlington Woods office in Burlington, MA.
---
People

Jerriene Cordova (Ideal Life) joins MobileHelp Healthcare as director of telehealth solutions.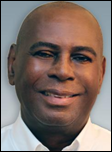 Cybersecurity company ISign International appoints Al Holloway (The Independent Physicians Association of America) to its advisory board.
---
Other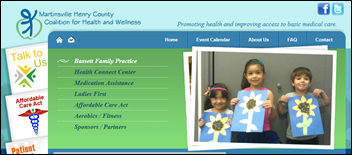 Bassett Family Practice (VA), an FQHC in Martinsville, VA, informs patients of a data breach stemming from the August theft of an unencrypted laptop from an employee's car. The practice had apparently shuffled PHI on to several laptops while it transitioned to a new IT system.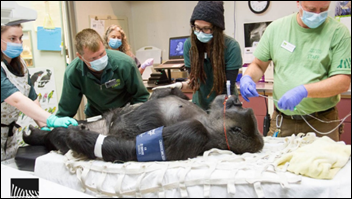 Zookeepers call on Kimberly Harmon, MD the head physician of the University of Washington's football team, to help diagnose a leg ailment in Jumoke, a 275-pound female gorilla who'd gotten into a scuffle with a younger gorilla. "Who better to call than the head physician of one of the nation's top-ranked football programs?" quips Darin Collins, the zoo's director of animal health. "We were very fortunate she used her expertise for Jumoke's welfare."
---
Contacts
More news: HIStalk, HIStalk Connect.
Get HIStalk Practice updates.
Contact us online.
Become a sponsor.