Top News
Medsphere will merge with Stockell Healthcare Systems later this month, with Stockell becoming a division of Medsphere. The companies have partnered on implementations in the past, offering customers Medsphere's OpenVista EHR in combination with Stockell's RCM technology and services. Medsphere's ties to physician practices include its acquisition of ambulatory-focused health IT company ChartLogic last year.
---
Webinars
October 19 (Thursday) noon ET. "Understanding Enterprise Health Clouds with Forrester:  What can they do for you, and how do you choose the right one?" Sponsored by: Salesforce. Presenters: Joshua Newman, MD, chief medical officer, Salesforce; Kate McCarthy, senior analyst, Forrester. McCarthy will demystify industry solutions while offering insights from her recent Forrester report on enterprise health clouds. Newman and customers from leading healthcare organizations will share insights on how they drive efficiencies, manage patient and member journeys, and connect the entire healthcare ecosystem on the Salesforce platform.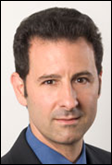 October 24 (Tuesday) 1:00 ET. "Improve Care and Save Clinician Time by Streamlining Specialty Drug Prescribing." Sponsored by: ZappRx. Presenter: Jeremy Feldman, MD, director, pulmonary hypertension and advanced lung disease program and medical director of research, Arizona Pulmonary Specialists. Clinicians spend an average of 20 minutes to prescribe a single specialty drug and untold extra hours each month completing prior authorization (PA) paperwork to get patients the medications they need. This webinar will describe how Arizona Pulmonary Specialists automated the inefficient specialty drug ordering process to improve patient care while saving its clinicians time.
October 25 (Wednesday) 1:00 ET. "Delivering the Healthcare Pricing Transparency that Consumers are Demanding." Sponsored by: Health Catalyst. Presenter: Gene Thompson, director, Health City Cayman Islands. Health systems are unlike every other major consumer category in not providing upfront pricing information. Learn how one health system has developed predictable, transparent bundled pricing for most major specialties. Attendees will gain insight into the importance of their quality measures and their use of actual daily procedure costing rather than allocated costs. They will also learn about the strategic risk of other market participants competing with single bundled pricing. The organization's director will expand how its years-long process is enabling healthcare delivery reform.
October 26 (Thursday) 2:00 ET. "Is your EHR limiting your success in value-based care?" Sponsored by: Philips Wellcentive. Presenters: Lindsey Bates, market director of compliance, Philips Wellcentive; Greg Fulton, industry and public policy lead, Philips Wellcentive. No single technology solution will solve every problem, so ensuring you select the ones most aligned to meet your strategic goals can be the difference between thriving or merely surviving. From quality reporting to analytics to measures building, developing a comprehensive healthcare strategy that will support your journey in population health and value-base care programs is the foundation of success. Join Philips Wellcentive for our upcoming interactive webinar, where we'll help you evolve ahead of the industry, setting the right strategic goals and getting the most out of your technology solutions.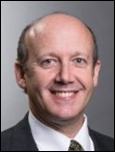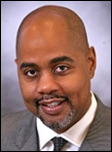 November 8 (Wednesday) 1:00 ET. "How Clinically Integrated Networks Can Overcome the Technical Challenges to Data-Sharing." Sponsored by: Liaison Technologies. Presenters: Dominick Mack, MD, executive medical director, Georgia Health Information Technology Extension Center and Georgia Health Connect, director, National Center for Primary Care, and associate professor, Morehouse School of Medicine;  Gary Palgon, VP of  healthcare and life sciences solutions, Liaison Technologies. This webinar will describe how Georgia Heath Connect connects clinically integrated networks to hospitals and small and rural practices, helping providers in medically underserved communities meet MACRA requirements by providing technology, technology support, and education that accelerates regulatory compliance and improves outcomes.
Previous webinars are on our YouTube channel. Contact Lorre for information.
---
Announcements and Implementations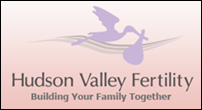 Hudson Valley Fertility (NY) selects email encryption and HIPAA compliance tools from Identillect Technologies.
In an effort to offer its customers cloud-based security and HIPAA compliance, Eccovia Solutions moves its ClientTrack care coordination technology to the Microsoft Azure government cloud.
---
Acquisitions, Funding, Business, and Stocks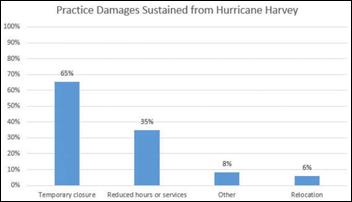 The Texas Medical Association distributes $350,000 of its $1 million Disaster Relief Fund to 28 practices affected by Hurricane Harvey. "My office was totally destroyed when the roof went and flooded everything," says one recipient. "Ruined five computers, one server, patient charts, all furniture. Have to start over after 28 years here." A TMA member survey conducted last month found that 65 percent had to temporarily close their practices, while 35 percent had to revert to reduced hours and/or services.
---
Government and Politics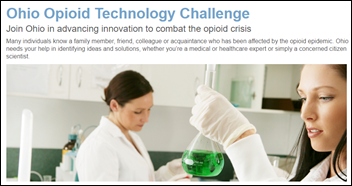 The State of Ohio launches the Ohio Opioid Technology Challenge to help lawmakers and public health officials identify and potentially develop innovations to combat the opioid epidemic. The competition will award $8 million as it progresses through three stages, the first of which kicks off today.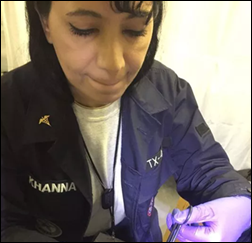 Mona Khanna, MD quits her role as a Disaster Medical Assistance Team medical officer in Puerto Rico after witnessing a nurse sneak in two manicurists, a massage therapist, and a hair stylist to Centro Medico Hospital in San Juan to give DMAT members a "spa day" while on the clock. "I have served our nation with honor and privilege as a DMAT member for almost 20 years," she wrote in a letter announcing her resignation. "I find this gross misuse of taxpayer funds and abuse of our privileged positions personally abhorrent. I can no longer serve with honor on a team, with the enabling of the team leader/commander, that abuses the privilege of stewardship of taxpayer funds … I do firmly believe that taxpayers have a right to know how their monies are being used/abused. After all, I am one."
Caravan Health CEO Lynn Barr believes that exempting two-thirds of providers from the MIPS program, as put forth in the program's proposed rule, will ultimately have negative consequences that will far outweigh their initial relief at sidestepping burdensome reporting requirements. "There will no longer be financial incentives for clinicians to purchase, upgrade, or maintain their EHRs," she writes. Providers who are excluded from MIPS will not be required to use EHRs or be eligible for EHR incentives. Additionally, if clinicians are excluded from MIPS, their payment is essentially frozen at 2015 levels, with annual increases between zero and .75 percent — not enough to keep up with inflation. By 2026, a clinician's purchasing power will decline by at least 18 percent if they are excluded from MIPS, assuming a two percent inflation rate."
---
Telemedicine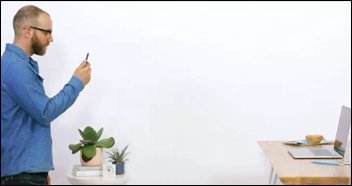 Vision-focused telemedicine company Opternative sues online prescription glasses retailer Warby Parker for allegedly using its online eye exam technology to develop its own Prescription Check software. The two companies have had close ties since 2013, when their talks of a potential partnership resulted in Warby Parker signing several non-disclosure agreements related Opternative's software.
---
Other
New York City-based payer Amida Care finds itself in hot HIPAA water after it mails out HIV-related information to 6,000 members in envelopes with transparent windows.
---
Sponsor Updates
Aprima will exhibit at the Academy of Integrative Pain Management Annual Meeting October 19-21 in San Diego.
Blog Posts
---
Contacts
More news: HIStalk, HIStalk Connect.
Get HIStalk Practice updates.
Contact us online.
Become a sponsor.