Top News

In yet another sign of industry consolidation and corporate overhaul à la Athenahealth, Greenway Health announces that it will relocate several operations to its Tampa headquarters and embark upon a two-year software development overhaul dubbed Project Polaris. The company has assured customers it will continue to support and upgrade current solutions while it works to develop a new EHR/PM platform that will "combine the best attributes from all its market-driven solutions." Greenway will seek feedback from a newly created advisory board and enlist the services of a user experience design firm to help whittle down the copious amount of hoped-for features listed in its project announcement from earlier this month. (Thanks to the HIStalk Practice reader who tipped me off to the news. It seems Greenway has included marketing and PR in its "unification" efforts.)
---
Webinars
October 25 (Wednesday) 1:00 ET. "Delivering the Healthcare Pricing Transparency that Consumers are Demanding." Sponsored by: Health Catalyst. Presenter: Gene Thompson, director, Health City Cayman Islands. Health systems are unlike every other major consumer category in not providing upfront pricing information. Learn how one health system has developed predictable, transparent bundled pricing for most major specialties. Attendees will gain insight into the importance of their quality measures and their use of actual daily procedure costing rather than allocated costs. They will also learn about the strategic risk of other market participants competing with single bundled pricing. The organization's director will expand how its years-long process is enabling healthcare delivery reform.
October 26 (Thursday) 2:00 ET. "Is your EHR limiting your success in value-based care?" Sponsored by: Philips Wellcentive. Presenters: Lindsey Bates, market director of compliance, Philips Wellcentive; Greg Fulton, industry and public policy lead, Philips Wellcentive. No single technology solution will solve every problem, so ensuring you select the ones most aligned to meet your strategic goals can be the difference between thriving or merely surviving. From quality reporting to analytics to measures building, developing a comprehensive healthcare strategy that will support your journey in population health and value-base care programs is the foundation of success. Join Philips Wellcentive for our upcoming interactive webinar, where we'll help you evolve ahead of the industry, setting the right strategic goals and getting the most out of your technology solutions.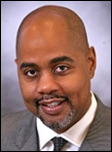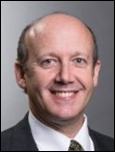 November 8 (Wednesday) 1:00 ET. "How Clinically Integrated Networks Can Overcome the Technical Challenges to Data-Sharing." Sponsored by: Liaison Technologies. Presenters: Dominick Mack, MD, executive medical director, Georgia Health Information Technology Extension Center and Georgia Health Connect, director, National Center for Primary Care, and associate professor, Morehouse School of Medicine;  Gary Palgon, VP of  healthcare and life sciences solutions, Liaison Technologies. This webinar will describe how Georgia Heath Connect connects clinically integrated networks to hospitals and small and rural practices, helping providers in medically underserved communities meet MACRA requirements by providing technology, technology support, and education that accelerates regulatory compliance and improves outcomes.
Previous webinars are on our YouTube channel. Contact Lorre for information.
---
Acquisitions, Funding, Business, and Stock

ScriptSender will relocate its headquarters to downtown West Palm Beach in Florida. The company, which offers one-click communication capabilities between providers, plans to bring 25 additional jobs to the area within the next year.
---
Announcements and Implementations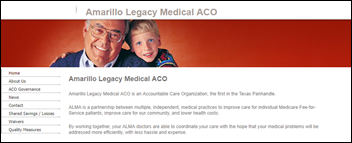 In Texas, Amarillo Legacy Medical ACO selects predictive analytics tools from VitreosHealth to help enhance care management efforts across its independent medical practices that care for 17,000 Medicare patients.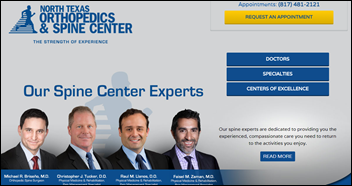 North Texas Orthopedics & Spine Center opts for RCM technology and services, including process automation and analytics, from Meridian Medical Management.

Five year-old DirectTrust reports increasing adoption and utilization of its secure email capabilities, with 106,000 healthcare organizations served by DirectTrust health information service providers – an increase of 54 percent over Q3 2016. DirectTrust addresses grew 20 percent to 1.6 million, while transactions peaked at 46 million for the quarter.
Greenway Health integrates PatientPop's online appointment booking capabilities with its Prime Suite EHR.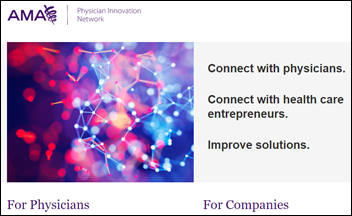 The AMA launches the Physician Innovation Network, an online forum members can use to connect with health technology companies looking for end-user guidance and feedback.
---
People

Melissa Dabrowski (Behringer & Co.) joins Great Lakes Management Services as VP of human resources.
---
Telemedicine
PWNHealth adds telemedicine-based genetic counseling services from Ambry Genetics to its line of virtual care services.
---
Contacts
More news: HIStalk, HIStalk Connect.
Get HIStalk Practice updates.
Contact us online.
Become a sponsor.