Top News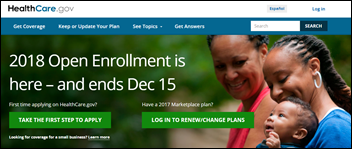 Open enrollment for individual healthcare coverage in 2018 commences with nary a thought for IT-related kinks – a huge change in user experience (and mainstream media coverage) compared to 2013's disastrous roll out. The Wall Street Journal reports that users have been signing up for plans at a fairly steady rate. Technology-related problems have been limited to the occasional "fluctuating" display of inaccurate premium prices.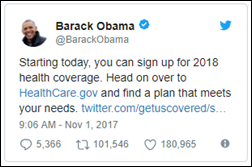 Coverage this time around – aside from what seems like a never-ending parade of repeal and/or replace efforts – has largely focused on President Trump's self-fulfilling prophecy proclaiming the ACA's demise, payers subsequently (or proactively) pulling out of markets, increasing plan prices, a lack of funding for navigators, a huge cut in enrollment-related marketing and PR efforts, and grassroots efforts to spread the word about an enrollment period that has been cut in half. President Obama has even taken to Twitter to make sure his 95 million followers know about their insurance options.
While all signs point to lower enrollment numbers, it's hard to make concrete predictions about sign ups and site traffic amidst a cantankerous political climate that has put US citizens in the middle of a healthcare cost-and-access tug of war that shows no signs of ending anytime soon.
---
Webinars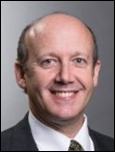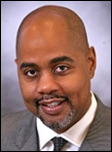 November 8 (Wednesday) 1:00 ET. "How Clinically Integrated Networks Can Overcome the Technical Challenges to Data-Sharing." Sponsored by: Liaison Technologies. Presenters: Dominick Mack, MD, executive medical director, Georgia Health Information Technology Extension Center and Georgia Health Connect, director, National Center for Primary Care, and associate professor, Morehouse School of Medicine;  Gary Palgon, VP of  healthcare and life sciences solutions, Liaison Technologies. This webinar will describe how Georgia Heath Connect connects clinically integrated networks to hospitals and small and rural practices, helping providers in medically underserved communities meet MACRA requirements by providing technology, technology support, and education that accelerates regulatory compliance and improves outcomes.

November 15 (Wednesday) 1:00 ET. "How Hospitals and Practices Can Respond to Consumerism by Better Engaging Patients Through Price Transparency and Payment Options." Sponsored by: Change Healthcare. Presenters: Kathy Moore, president, Moore Martini Medical; Linda Glidewell, VP of business development, consumer payment solutions, Change Healthcare. Healthcare consumerism and high-deductible health plans require providers to offer upfront estimates and payment options throughout all points of service. In his webinar, we'll discuss consumerism as a critical area of opportunity in revenue cycle management and review numerous areas across the revenue cycle where your staff interacts with patients and leaves lasting impressions. From your first interaction with patients on the phone to discuss financial responsibility; to collecting payments at all points of service; to offering payment plans and various payment options — these are all areas that can be game-changing. With the right approach to consumerism, you can improve patient collections and optimize revenue from the start while also improving the overall patient experience.
Previous webinars are on our YouTube channel. Contact Lorre for information.
---
Announcements and Implementations
Sigmund Software integrates the American Society of Addiction Medicine's line of Continuum assessment tools with its Aura EHR for behavioral health and substance abuse treatment providers.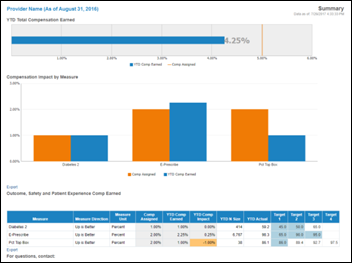 Consulting firm Sullivan, Cotter and Associates works with the Mayo Clinic (MN) to develop Provider Performance Management Technology, giving physicians analytics-based insight into their value-based care measures and compensation.

The Missouri State Medical Association enlists Kammco Health Solutions to help it develop a statewide HIE for members that should be operational in the first quarter of 2018. The state launched a public HIE – Missouri Health Connection – in 2013.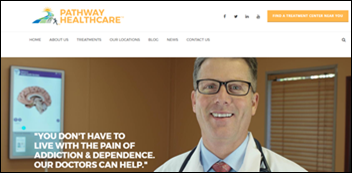 Dallas-based Pathway Healthcare's chain of Impact Healthcare clinics implement an opioid abuse treatment app from Emocha that prompts patients to record themselves taking their medication and report side effects and cravings. The app also offers medication reminders, and gives behavioral health providers the ability to assess patient progress, provide support, and intervene in cases of non-compliance.
---
Acquisitions, Funding, Business, and Stock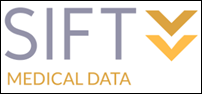 Milwaukee-based Sift Medical Data raises $665,000 in a seed funding round led by The Winnebago Seed Fund. The company has developed RCM software aimed at helping physicians increase patient collections and better manage claim denials.
---
People

Steven Mason (MedeAnalytics) joins ChartWise as president and COO.




MGMA elects Yvette Doran (Ascension Medical Group) board chair. New 2017-18 board members include Ryan Campbell (DCH Health Systems), Gregory Feltenberger (Idaho Urologic Institute), and Lindsey Tubbs (Texas Tech University Health Sciences Center).
---
Telemedicine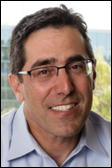 Teladoc reports Q3 results: total revenue up to $68.7 million, with nearly $60 million of those coming from subscription access fees; visits increasing 51 percent to 306,000. The July acquisition of Best Doctors seems to have generated some momentum for the company, with revenue from that company's second-opinion service generating $2.1 million. The company has promoted Best Doctors Division President Peter McClennen to the newly created title of company president.
---
Government and Politics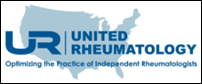 United Rheumatology develops the United Rheumatology Effectiveness and Quality Analytics registry to help independent rheumatologists report MIPS data to CMS. UREQA also provides MIPS performance summaries and scoring estimates at physician and practice levels. The membership-based service organization has applied to CMS for Qualified Clinical Data Registry recognition for UREQA.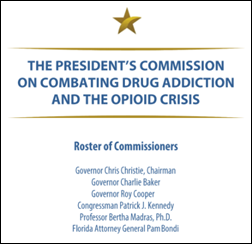 The White House Opioid Commission makes 56 recommendations on combating the opioid epidemic in its final report, including expanded use of block grants to fund state-level initiatives, a mandate that HHS establish prescriber guidelines and educational materials covering the use of opioids in pain management, mandated deployment of state-level PDMPs, bolstered prosecution and criminal penalties, and a media campaign aimed at publicizing treatment options to the general public. The commission also recommends that "CMS remove pain survey questions entirely on patient satisfaction surveys, so that providers are never incentivized for offering opioids."
---
Sponsor Updates
AdvancedMD will exhibit at APTA's Private Practice Section event November 1-4 in Chicago.
Blog Posts
---
Contacts
More news: HIStalk, HIStalk Connect.
Get HIStalk Practice updates.
Contact us online.
Become a sponsor.