Top News


Citing family reasons, Outcome Health COO Vivek Kundra steps down amidst allegations that the patient education media company over-promised and under-delivered on waiting room screen time. The company, which held a high-profile ribbon cutting for new corporate headquarters in downtown Chicago last month, has seen several major advertisers pull their ads from its network. Omnicomm Group, Healix, and Bristol-Myers Squibb pulled over $20 million worth of advertising earlier this week, pending third-party reviews. Outcome Health, which announced a $5 billion valuation earlier this year, will conduct its own internal audit of the 250-plus ad campaigns it ran last year.
---
Webinars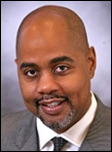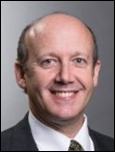 November 8 (Wednesday) 1:00 ET. "How Clinically Integrated Networks Can Overcome the Technical Challenges to Data-Sharing." Sponsored by: Liaison Technologies. Presenters: Dominick Mack, MD, executive medical director, Georgia Health Information Technology Extension Center and Georgia Health Connect, director, National Center for Primary Care, and associate professor, Morehouse School of Medicine;  Gary Palgon, VP of  healthcare and life sciences solutions, Liaison Technologies. This webinar will describe how Georgia Heath Connect connects clinically integrated networks to hospitals and small and rural practices, helping providers in medically underserved communities meet MACRA requirements by providing technology, technology support, and education that accelerates regulatory compliance and improves outcomes.

November 15 (Wednesday) 1:00 ET. "How Hospitals and Practices Can Respond to Consumerism by Better Engaging Patients Through Price Transparency and Payment Options." Sponsored by: Change Healthcare. Presenters: Kathy Moore, president, Moore Martini Medical; Linda Glidewell, VP of business development, consumer payment solutions, Change Healthcare. Healthcare consumerism and high-deductible health plans require providers to offer upfront estimates and payment options throughout all points of service. In his webinar, we'll discuss consumerism as a critical area of opportunity in revenue cycle management and review numerous areas across the revenue cycle where your staff interacts with patients and leaves lasting impressions. From your first interaction with patients on the phone to discuss financial responsibility; to collecting payments at all points of service; to offering payment plans and various payment options — these are all areas that can be game-changing. With the right approach to consumerism, you can improve patient collections and optimize revenue from the start while also improving the overall patient experience.
Previous webinars are on our YouTube channel. Contact Lorre for information.
---
Announcements and Implementations

Mediware adds billing capabilities to its MediLinks EHR for practices offering physical, occupational, and speech therapies.

Drchrono develops Apple Face ID recognition capabilities for its tablet-based EHR to help providers save time when logging in.

The Chesapeake Regional Information System for our Patients, an HIE serving patients in Maryland and Washington, DC, renews its contract with Verato for its cloud-based patient-matching software.

The Paso del Norte Health Information Exchange in El Paso, TX selects health data integration technology from Innovaccer to onboard six physician practices with three different EHRs. The company will also provide performance measures reports, and analytics for future population health management initiatives.

Surescripts develops real-time prior authorization capabilities and prescription pricing benefits. It's e-prescribing network will pull data from CVS Health; Express Scripts; plus Aprima, Allscripts, Cerner, Epic, Practice Fusion, and GE Healthcare EHRs as well as pharmacy benefit management systems to offer prescribers and patients cost information at the point of care. Given that I am a cash-paying consumer of healthcare, this will hopefully make my hunt for affordable medications that much easier. Perhaps it will even shorten the fact-finding pharmacy missions I go on ahead of time so that I can present my PCP with a list of medications and their prices during my consult, all in an effort to avoid being prescribed name-brand medicines that don't fit my budget, and that necessitate follow-up phone calls to request cheaper alternatives.
---
People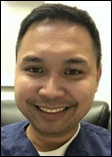 Allergy and Asthma Center of Duncanville (TX) Medical Director Harold DelasAlas, MD becomes a fellow of the American College of Physicians.


Optium Cyber Systems names Mark Anderson (AC Group), Cory Jammal, MD (Memorial Pathology Consultants) (not pictured) and Susan Lehrer to its new healthcare-focused advisory board.
---
Telemedicine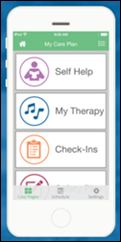 Mozzaz adds secure messaging – including video calls – to its digital health platform for behavioral health that includes EHR, PM, and patient portal capabilities, and wearables integration.
---
Research and Innovation

A Kyruus survey of 1,000 healthcare consumers on appointment-scheduling habits finds that most turn to the Web to kick off their search, and most prefer to schedule appointments by phone – a notion that may seem antiquated to some but proves that providers should not completely eschew phone-based customer service in favor of more high-tech methods of booking. Three out of four survey takers consider hospital or health system affiliation when looking for new providers – a stat that makes me wonder if these consumers are considering the facility fees that come with such relationships.
---
Other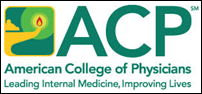 In an new report, the American College of Physicians advocates for enhanced patient safety efforts in outpatient settings – an area that has largely been overshadowed by efforts in the inpatient setting. Recommendations include embedding patient safety goals into daily workflows, enhancing health IT to accommodate such workflows, addressing physician burnout's impact on such errors, and development of ambulatory-focused patient safety metrics.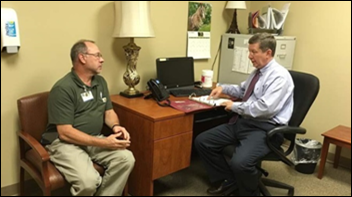 And speaking of physician burnout: This article looks at the role physician health programs have in helping drug- and alcohol-addicted doctors get back on their feet. Forty seven states offer such confidential programs, which typically work in conjunction with state medical licensing boards and have shown high success rates. Eighty percent of physicians have remained sober during the five-year program, while 70 percent continued with their healthcare careers.
---
Contacts
More news: HIStalk, HIStalk Connect.
Get HIStalk Practice updates.
Contact us online.
Become a sponsor.