What do Patients Want? Digital Convenience, of Course!
By Kermit Randa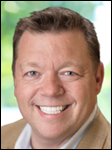 The era of healthcare consumerism is here. With it, patients expect the same modern, digital conveniences they receive in other areas of their daily lives. They want easier ways to understand what they owe and convenient options to pay their balances. They also want greater freedom to choose their healthcare providers, and growing numbers of patients are increasingly comparing provider pricing. As a result, healthcare organizations are moving from antiquated payment processes to providing patients with the electronic conveniences they seek.
To that end, MGMA and Navicure collaborated to conduct our first Digital Payment Progress Report survey, where we sought to understand billing payment preferences and behaviors among provider organizations. We then compared some of these findings with Navicure's Patient Payment Check-Up, conducted by HIMSS Analytics, to assess differences in attitudes and behaviors between patients and providers. The results were intriguing.
In particular, physician practices show some clear advantages over hospitals when it comes to the use of digital billing and payment systems. For instance:
Group practices believe patients are more comfortable sharing mobile/email contact information than do hospitals. In fact, while 64 percent of group practices claim patients are comfortable sharing their email addresses, only 56 percent of hospitals say the same. That may be because providers in smaller group practices have a more personal relationship with the patient than hospital providers. And in reality, most patients (79 percent) are perfectly comfortable providing their email address. Still, 77 percent of providers today send paper bills, which creates incredible opportunity for the industry to leverage email to deliver bills electronically, saving scads of paper, postage, and time, thereby reducing days in A/R.
Patients typically pay their physician practice bills faster. Twenty-six percent of hospital respondents say it takes patients longer than six months to pay their balance, while only 13 percent of practice respondents report it takes this long. Our survey also showed group practices having more success with patients paying at the time of service. That's likely due to the nature of services offered in a doctor's office being more predictable, making it easier to provide a cost estimate. And, it's something practices should take advantage of if they aren't already doing so.
More ambulatory organizations can provide a cost estimate than hospitals. Nearly 80 percent of ambulatory organizations can provide a cost estimate to patients, while only 69 percent of hospitals can offer one. As previously mentioned, this may be because it's easier to put a price tag on the services provided in a doctor's office, which translates into a simpler process for providing an estimate; whereas hospitals may not know the final cost until all procedures/services are completed and the patient is released. But, estimates will become increasingly important — our survey also showed that when patients comparatively shop for services, the results they find make a significant impact on the provider they choose. That's especially true among younger patients: Seventy-five percent of patients comparing prices are between 18-34 years old. Practices will improve transparency, trust, and satisfaction among their patients if they offer pricing up front.
5 Ways to Put These Findings to Use
While practices may be ahead of hospitals in the areas of cost estimation and electronic billing, they're still behind when it comes to meeting patient demand. Insights from the Digital Payment Progress Report can be helpful as practices look for ways to address patient billing and payment challenges to help bridge the gap between outdated processes that are holding back progress and patient expectations for electronic payment options.
Here are five things practice administrators can tackle to get started:
Review the 5 Ps (people, processes, products, performance, and patients) to uncover where disconnects are in the payment process and develop an action plan to reduce them.
Ask your patients. Conduct a short online or informal in-office survey to find out what they're looking for in payment options.
Train your teams. Provide ongoing training to help front-office teams educate patients on payment options, and cross-train the entire office to ensure everyone on the team fully understands the impact their role has on the revenue cycle process and increasing patient satisfaction.
Educate your patients. Patients want a quick and easy to read, short and uncomplicated, one-page document that explains their payment options. Make sure front-office staff are able to confidently discuss financial responsibilities with patients.
Establish measurable objectives for data and quality metrics. Define, collect, and respond to performance metrics to understand your practice's revenue cycle goals and whether or not they've been achieved.
Ultimately, our survey showed there's strong need for digital payment options such as patient estimates, credit card on file, online bill pay, and more. It also showed there's agreement all around when it comes to the impact these tools can have on improving collections, reducing days in A/R, and reducing bad-debt write-offs. As healthcare consumerism continues to expand and the future of billing and payments becomes more digital, practices are well-positioned for success when they can pin-point key areas of improvement and proactively give patients what they want – electronic payments and accurate estimates.
Kermit Randa is chief growth officer of Navicure in Atlanta.
---
Contacts
More news: HIStalk, HIStalk Connect.
Get HIStalk Practice updates.
Contact us online.
Become a sponsor.