Top News
In an effort to gain a firmer foothold in the telemedicine market, Mynd Analytics acquires Arcadian Telepsychiatry Services. Terms of the deal were not disclosed. Mynd Analytics has developed behavioral health-focused precision analytics to help providers more accurately prescribe medications. Arcadian founder Robert Plotkin will remain CEO of the now wholly-owned Mynd Analytics subsidiary.
---
Webinars

November 15 (Wednesday) 1:00 ET. "How Hospitals and Practices Can Respond to Consumerism by Better Engaging Patients Through Price Transparency and Payment Options." Sponsored by: Change Healthcare. Presenters: Kathy Moore, president, Moore Martini Medical; Linda Glidewell, VP of business development, consumer payment solutions, Change Healthcare. Healthcare consumerism and high-deductible health plans require providers to offer upfront estimates and payment options throughout all points of service. In his webinar, we'll discuss consumerism as a critical area of opportunity in revenue cycle management and review numerous areas across the revenue cycle where your staff interacts with patients and leaves lasting impressions. From your first interaction with patients on the phone to discuss financial responsibility; to collecting payments at all points of service; to offering payment plans and various payment options — these are all areas that can be game-changing. With the right approach to consumerism, you can improve patient collections and optimize revenue from the start while also improving the overall patient experience.


November 30 (Thursday) 1:00 ET. "Making Clinical Communications Work in Your Complex Environment." Sponsored by: PatientSafe Solutions. Presenters: Steve Shirley, VP/CIO, Parkview Medical Center; Richard Cruthirds, CIO, Peterson Health. Selecting, implementing, and managing a mobile clinical communications platform is a complex and sometimes painful undertaking. With multiple technologies, stakeholders, and disciplines involved, a comprehensive approach is required to ensure success. Hear two hospital CIOs share their first-hand experience, lessons learned, and demonstrated results from deploying an enterprise-wide mobile clinical communications solution.
December 5 (Tuesday) 2:00 ET. "Cornerstones of Order Set Optimization: Trusted Evidence." Sponsored by: Wolters Kluwer. Updating order sets with new medical evidence is crucial to improving outcomes, but coordinating maintenance for hundreds of order sets with dozens of stakeholders is a huge logistical challenge. For most hospitals, managing order set content is labor intensive and the internal processes supporting it are far too inefficient. Evidence-based order sets are only as good as their content, which is why regular review and updates are essential. This webinar explores the relationship between clinical content and patient care with an eye toward building trust among the clinical staff. Plus, we will demonstrate a new evidence alignment tool that can easily incorporate the most current medical content into your order sets, regardless of format, including Cerner Power Plans and Epic SmartSets.
Previous webinars are on our YouTube channel. Contact Lorre for information.
Check out the recording of last' week's webinar titled "How Clinically Integrated Networks Can Overcome the Technical Challenges to Data-Sharing."
---
Announcements and Implementations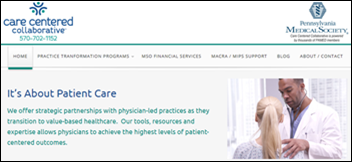 The Pennsylvania Medical Society's Care Centered Collaborative and HealthEC embark on a multi-year project to help independent physicians develop value-based business models through clinically integrated networks. Piscataway, NJ-based HealthEC will provide PMS member practices with access to its data aggregation services, MIPS data-submission tools, and care coordination resources.

Alpha II develops a Web-based version of its Easy Coder diagnosis code book.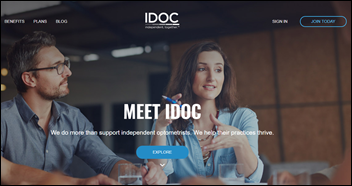 IDoc, an association for independent optometrists, will offer members Abyde's automated HIPAA-compliance solution.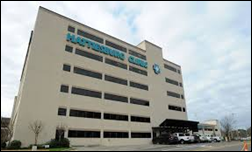 The Mississippi Division of Medicaid expands its Clinical Data Interoperability Program to include the Hattiesburg Clinic – one of the largest providers for Medicaid beneficiaries in the state. The program uses an enterprise master patient index and EHR interface from MedeAnalytics to enable real-time sharing of clinical data between the DOM and healthcare facilities.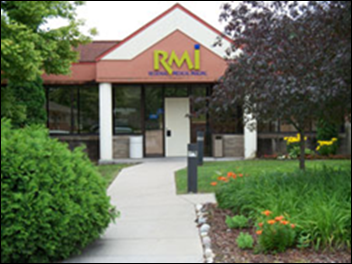 Regional Medical Imaging (MI) implements RoyalPay billing technology from Royal Solutions Group across its eight locations in Flint.
---
Telemedicine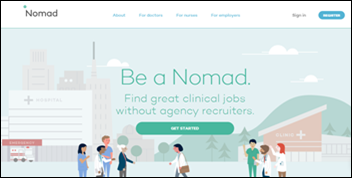 Nomad Health adds telemedicine opportunities to its healthcare jobs website. The New York City-based company got its start in 2015 and raised $16 million in a Series A round last year.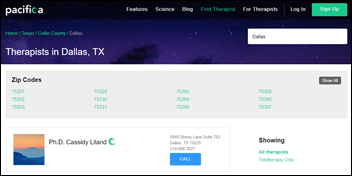 Telemental health startup Pacifica Labs adds a therapist directory to its app and website. The company reports it has signed up 1.7 million users since launching in early 2015.
---
Government and Politics

In case you were wondering: Tweets from @realDonaldTrump are indeed official statements from the president, according to DOJ lawyers.

CMS seems to be hiring for a chief data officer. Niall Brennan, who served in the position for over six years, moved on in January to become president and executive director of the Healthcare Cost Institute.
---
Research and Innovation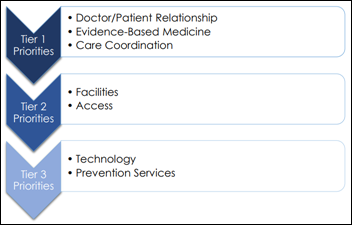 A small Council of Accountable Physician Practices study reveals that patients and physicians place the most importance on strong relationships, evidence-based medicine, and care coordination. Interestingly – and perhaps to the detriment of telemedicine vendors – patients reported they'd rather see their own physician than have 24/7 access to any physician. When it comes to EHRs, physicians were more skeptical than patients of the technology's ability to enhance care.
---
Other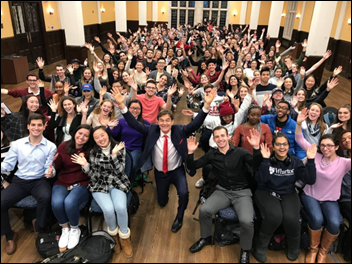 Dr. Oz visits the University of Pennsylvania- his alma mater – as part of the Wharton Wellness Board's new speakers series. The still-practicing cardiologist, who focused his presentation mainly on how to achieve and maintain wellness, told students he decided to scale back his OR hours because he was getting burnt out performing surgeries for conditions that could have been nipped in the bud years prior with proper preventative care. He also addressed Internet rumors that attracted some students to the event: "I don't know how many of you Googled me recently, but you're going to see me selling all kinds of weight loss supplements and facial creams. They are all fake," said Dr. Oz. "Fake ads are the first step towards fake news. And fake news is all about money."
---
Contacts
More news: HIStalk, HIStalk Connect.
Get HIStalk Practice updates.
Contact us online.
Become a sponsor.