Top News
Membership-based primary care practice Forward opens its second location, expanding beyond its San Francisco roots to take on the sprawling metropolis of Los Angeles. The startup offers patients high-tech amenities like total body scanning, wearables monitoring, around the clock access to staff via a proprietary app, and a paperless office. Founded by former Google director and Sidewalk Labs founder Adrian Aoun in 2016, the company got its start with a San Francisco location in January and is set to expand into fertility, sleep tracking, optometry, and dermatology.
Forward's business model is similar to that of the so-far successful One Medical and now defunct Turntable Health, which, like Forward, offered high-tech care for a (cheaper) flat monthly fee. Despite achieving quality outcomes and high levels of patient satisfaction, the Las Vegas-based primary care practice could not make the finances work thanks to pressure from payers. Time will tell if Forward eventually finds itself in the same boat or breaking free from its predecessor's shadow.
---
HIStalk Practice Musings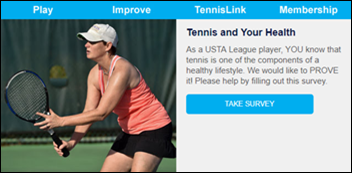 I have played tennis for most of my life and, several years ago, decided to make it my main form of exercise. Going to the gym had gotten boring and my workout routine had become stagnant, so I decided to devote my time to a competitive sport that offered some socializing with friends, and provided a good excuse to buy new outfits. I came across USTA's latest health survey in my inbox this morning, and think it's interesting that the organization is making an effort to collect analytics on its players. I'll be interested to see how they organize the results (especially since the majority of questions focused on emotional health) and how those will impact their tennis programs for players of all ages and levels.
---
Webinars


November 30 (Thursday) 1:00 ET. "Making Clinical Communications Work in Your Complex Environment." Sponsored by: PatientSafe Solutions. Presenters: Steve Shirley, VP/CIO, Parkview Medical Center; Richard Cruthirds, CIO, Peterson Health. Selecting, implementing, and managing a mobile clinical communications platform is a complex and sometimes painful undertaking. With multiple technologies, stakeholders, and disciplines involved, a comprehensive approach is required to ensure success. Hear two hospital CIOs share their first-hand experience, lessons learned, and demonstrated results from deploying an enterprise-wide mobile clinical communications solution.
December 5 (Tuesday) 2:00 ET. "Cornerstones of Order Set Optimization: Trusted Evidence." Sponsored by: Wolters Kluwer. Updating order sets with new medical evidence is crucial to improving outcomes, but coordinating maintenance for hundreds of order sets with dozens of stakeholders is a huge logistical challenge. For most hospitals, managing order set content is labor intensive and the internal processes supporting it are far too inefficient. Evidence-based order sets are only as good as their content, which is why regular review and updates are essential. This webinar explores the relationship between clinical content and patient care with an eye toward building trust among the clinical staff. Plus, we will demonstrate a new evidence alignment tool that can easily incorporate the most current medical content into your order sets, regardless of format, including Cerner Power Plans and Epic SmartSets.
Previous webinars are on our YouTube channel. Contact Lorre for information.
---
Announcements and Implementations

The Iowa Clinic selects population health management technology and services from Lightbeam Health Solutions to better coordinate and deliver care for patients across its 11 locations.
---
Acquisitions, Funding, Business, and Stock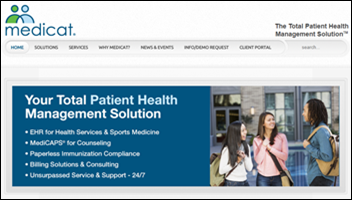 Boston-based investment firm Banyan Software acquires Atlanta-based Medicat, developer of healthcare technology for university and college health clinics, for an undisclosed sum. Banyan Software founder David Berkal will assume the CEO role at Medicat.

VillageMD enters into a value-based contract arrangement with Blue Cross Blue Shield of Georgia. The primary care delivery and practice management company entered the Georgia market earlier this year when it signed on Quality Care Providers.
---
People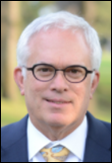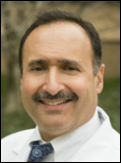 Privia Health promotes Keith Fernandez, MD to national chief clinical officer, and Fred Taweel, MD to CMO – Mid-Atlantic Region.
---
Other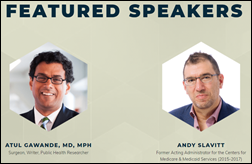 This looks interesting: Atul Gawande, MD and Andy Slavitt will keynote The Healthcare Costs Innovation Summit February 21 in Washington, DC. The event is being organized by West Health, a nonprofit focused on helping seniors age in place. The organization seems to have tight ties with federal government. Previous summits have focused on initiatives with the VA, FDA, FCC, CMS, and ONC.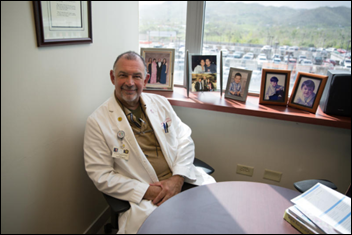 NPR looks at the impact Hurricane Maria is having on Puerto Rico's already pressing physician shortage, pointing out that the continued lack of basic resources is pushing some to move their practices to the US or quit entirely. "Over this past year, we had lost physicians at a rate four times bigger than the rate of emigration," explains Bolivar Arboleda Osorio, MD who, along with his physician wife, has decided to remain on the island. "People are moving, going somewhere else. Not just because of the economy. It's because they don't feel safe. They don't feel that the government will be able to provide for everybody's well-being."

On the flip side of Arboleda Osorio's observations are the experiences of OpenEMR customers. The vendor claims that, despite unreliable sources of power, water, communications, and the Internet, several of its Puerto Rican customers – many with generators – were able to keep their EHR systems up and running thanks to robust servers and support from HITECH Compliance.
---
Sponsor Updates
---
Contacts
More news: HIStalk, HIStalk Connect.
Get HIStalk Practice updates.
Contact us online.
Become a sponsor.